Instead of hand-me-downs and mis-matched furnishings for the kids' rooms, why not put a little more thought and vision into your little one's bedrooms. From entire Murphy bed systems to gorgeous bed and nightstand combinations, there are so many beautiful designs that are made especially for the young lives in our home. We've compiled a list of modern kids bedroom furniture ideas that will inspire you to find something a lot more stylish and snazzy than more traditional choices.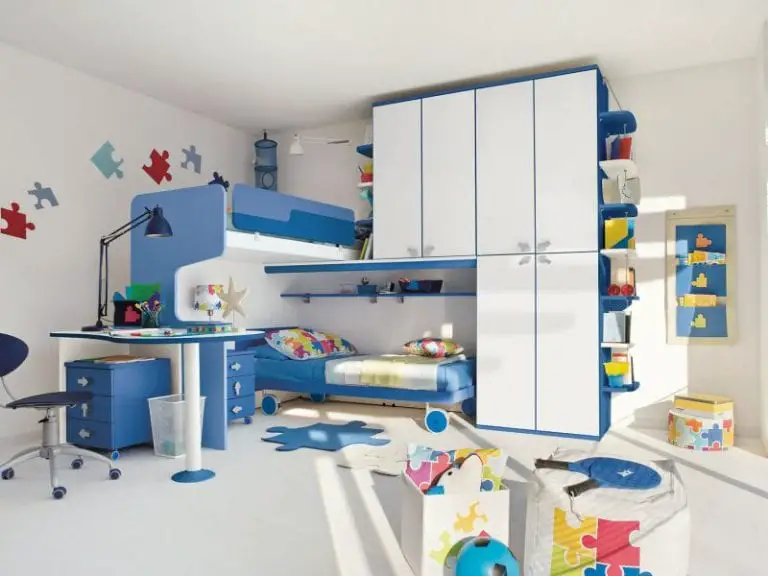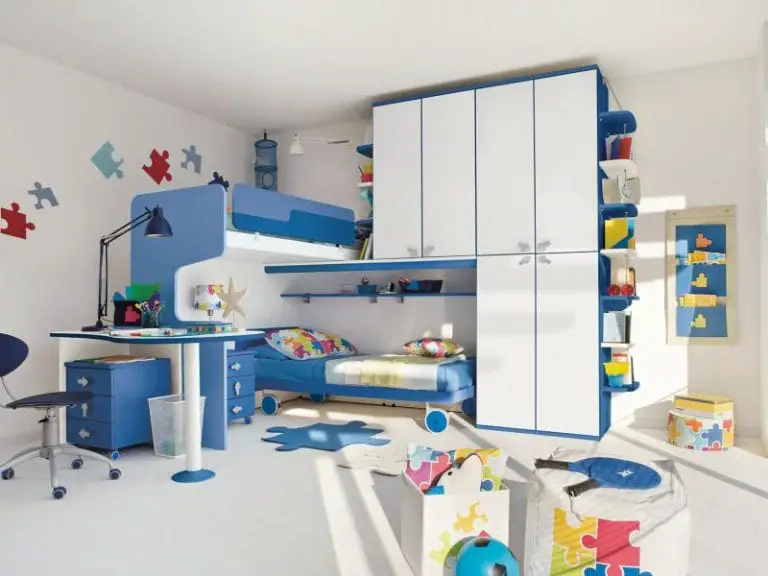 Here is a beautiful bunk bed system that works well within a bigger bedroom and is meant for a duo! One can sleep up top, one can get cozy at the bottom and there is ample storage and display space for all of their stuff. We love how vivacious and bright this design is but with a very contemporary underlying tone.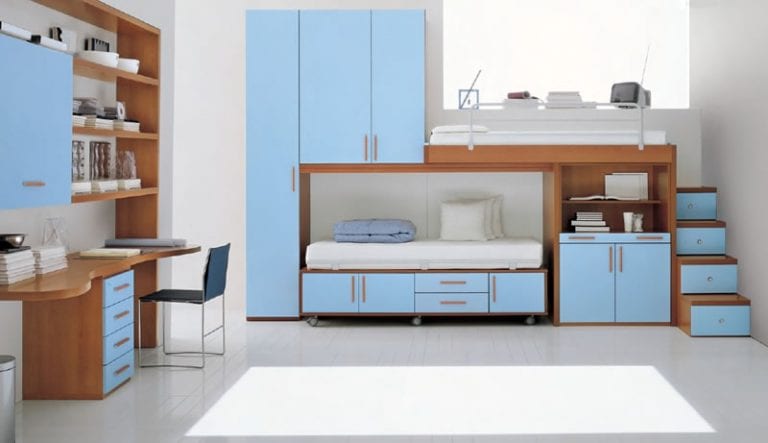 For your son or daughter who is a bit older, this system may be exactly what they'd love to have in their own space. Again, this one is made for two, with steps (and drawers) leading right up to the second bed. Of course, the second bed can be used as a reading spot or just for when sleepovers ensue.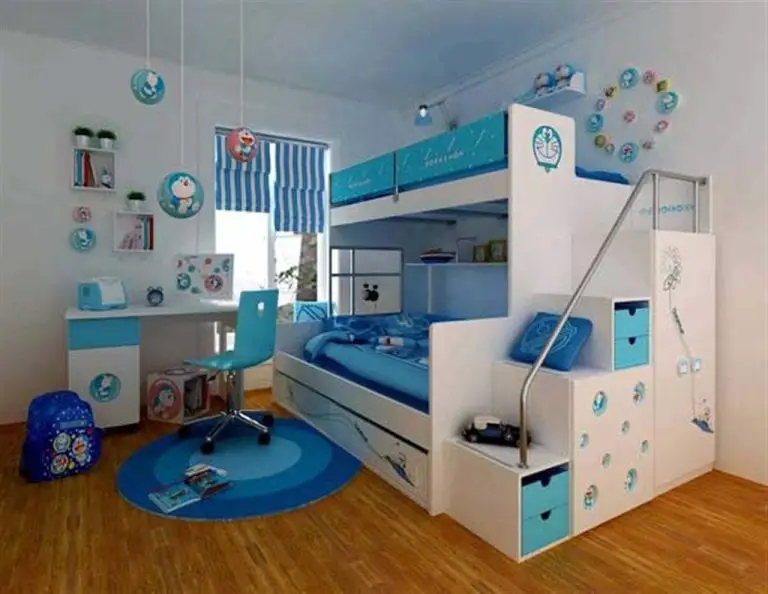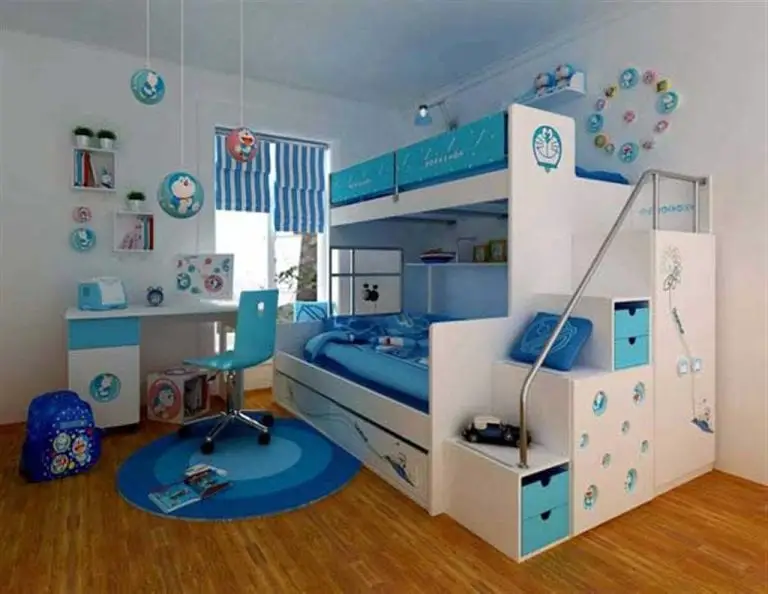 For a bit more fun, yet with all the modern style and functional storage space you need, take a good look at this double-bed with trundle system. Again, there are steps that lead up to the second bed which can be used as a room for your own two kids or one bed can be used for cozying up or for when friends or guests sleep over.
We certainly fell in love with this chic spread at first glance. Mango and hot pink tones round out this eclectic, yet contemporary room with ease and freshness. We love how the entire room is utilized without being cluttered but your daughter will still have a posh enough set up that she will want to show off to all of her friends.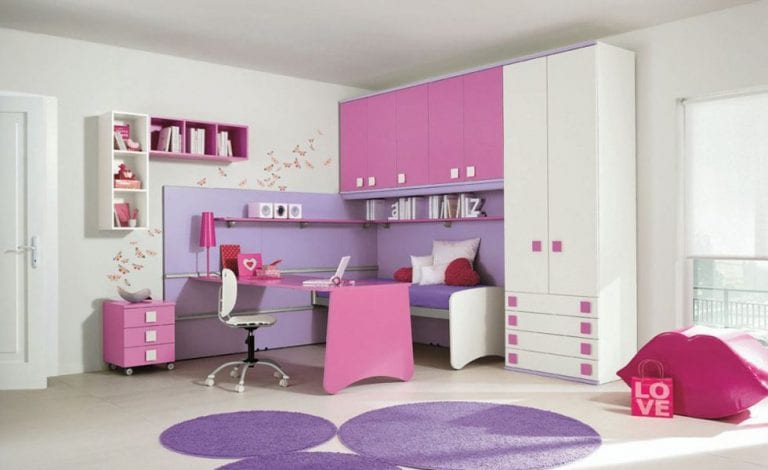 Super feminine style is screaming throughout this lilac and lavender theme. Between the Murphy bed and desk system to the lip accent chair near the window, this entire room was made with a special young lady in mind. It's dainty but very trendy and fashion-forward too. We love all the storage options and color combination.
For an extra bout of uniqueness, check out this olive-dressed color scheme. The bed is right in the center of it all waiting for an afternoon nap. There is so much incredible storage yet interesting design throughout this entire system. It also pops right off of the crisp white foundation, making for another modern vision.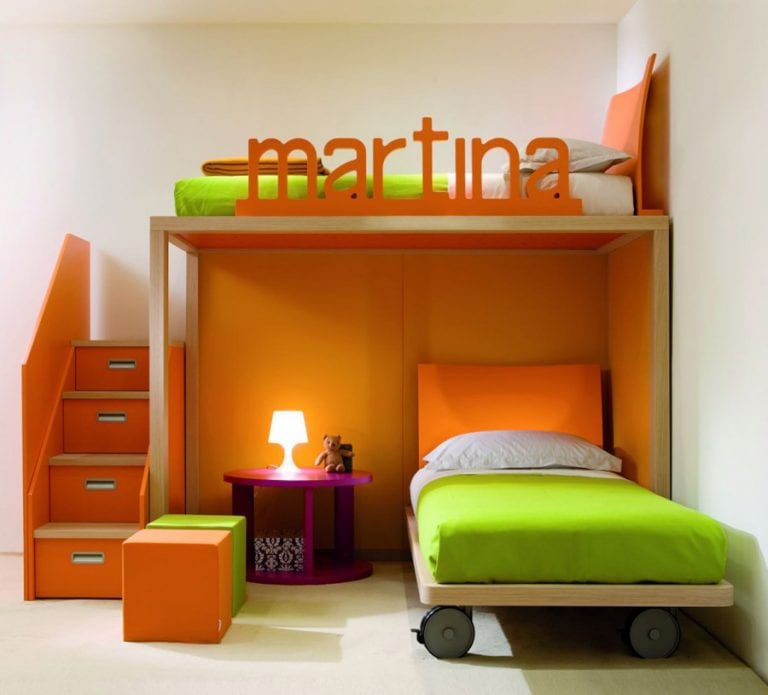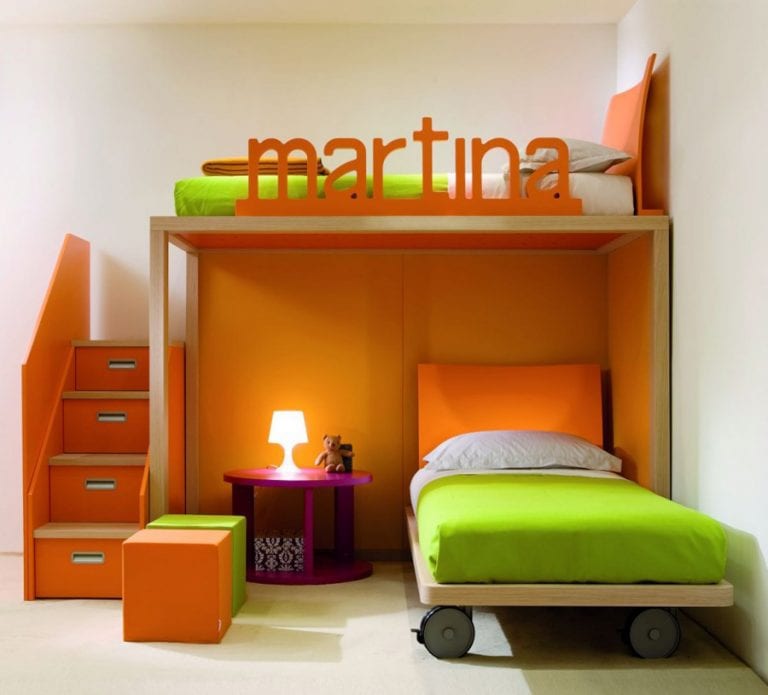 Simple and quaint, this is a great option for a smaller room. It will utilized the corner in such a vast way that you'll be surprised what else you'll be able to do with the rest of the space. The lime and mango orange duo helps to create a super unique and fashion-forward statement as well.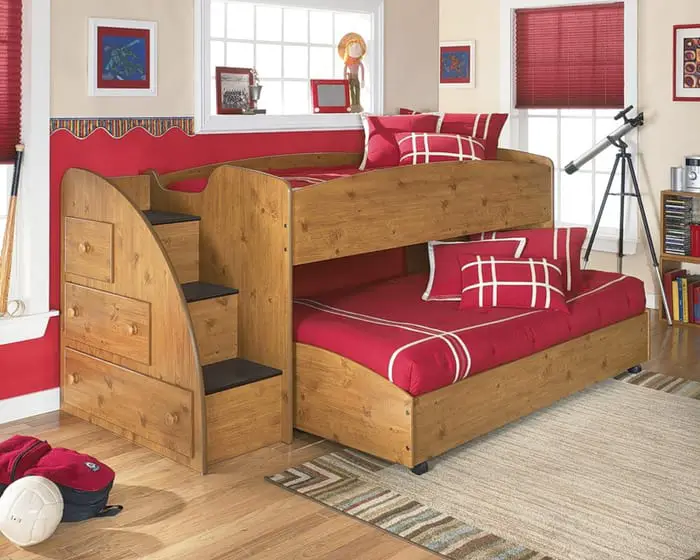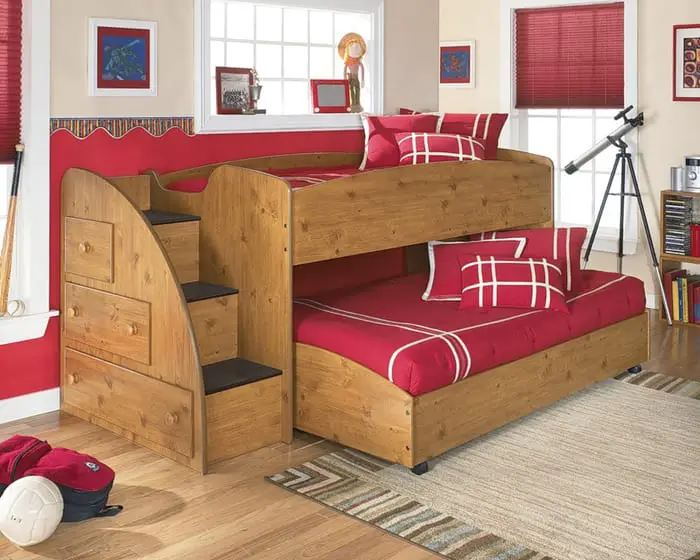 For a more traditional option but still very contemporary in design, take a peek at this wooden bunk bed! There are storage options on the side, which are always useful and easy steps to get to the top bunk. The style of the overall room is welcoming and comforting with the red addition and neutral foundation.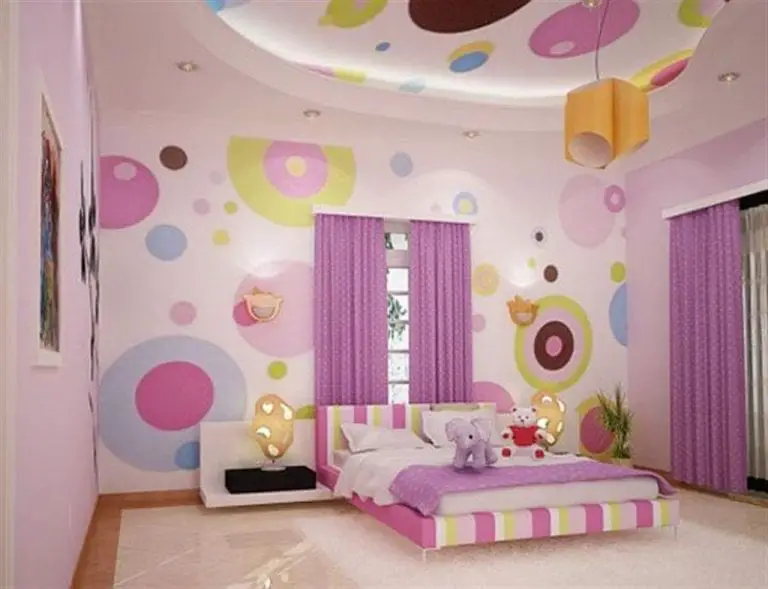 What little girl wouldn't love to be spoiled with this bed? This striped platform piece is such a special treat for any daughter. It needs to the right room to become the focus and center but the addition of the super contemporary nightstands help to create a more sophisticated, overall style. Add in the wall decals and this room has become quite the whimsical fantasy.
Another relaxed, yet modern set is seen above. The blacks and blue make the beds look a bit bolder and edgier, as they have a very calm and relaxed style all their own. The shelving unites and small computer desk also help to utilize a floor plan with limited space and blend the entire room's theme and vision together with ease.
Hits: 5