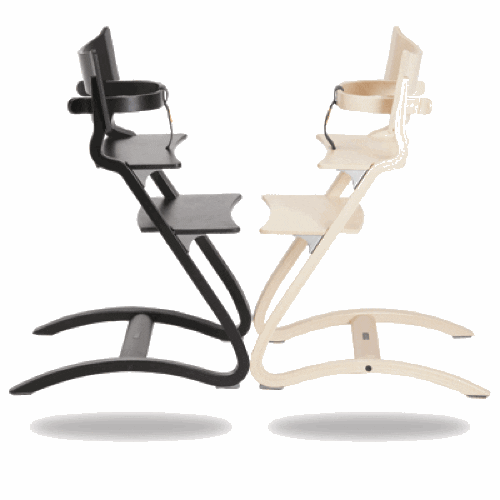 High Fashion Furniture Designer High Chairs
Who says parenthood means giving up on style?  There's nothing cutesy or aesthetically tragic about today's roundup of designer high chairs. In fact, they're almost enough to make us want to revert to childhood ourselves and hang out in one of these uber-cool luxury high chair concoctions.
Come to think of it, having other people cater to our every whim and calling them to attention simply by crying… that actually doesn't sound like such a poor deal.  Too bad there's no such thing as time travel.
The Tripp Trapp High Chair by Stokke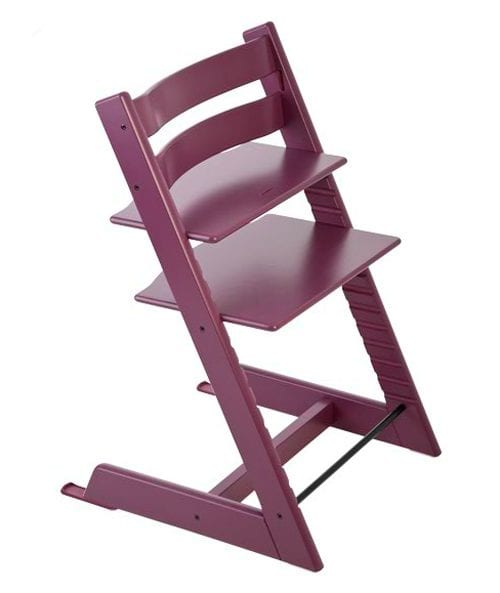 Ingenuity SmartClean Trio Elite 3-in-1 High Chair 
Cherry High Chair by Svan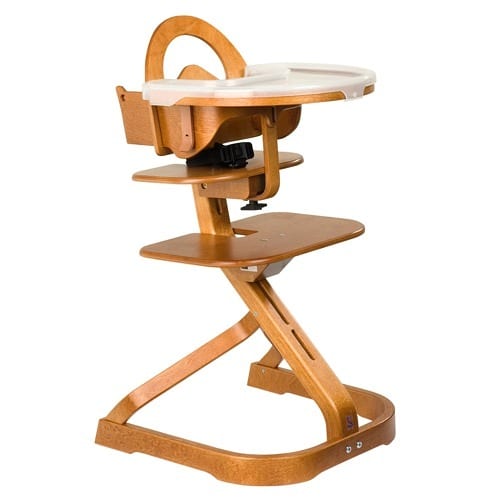 The Fresco Loft High Chair from Bloom Baby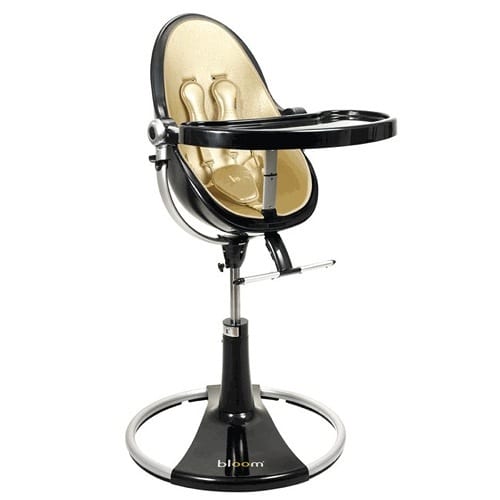 The Scoop High Chair from Seymour Powell
Vintage Egyptian-Inspired High Chair from Maison Jansen
The Droog High Chair from Connox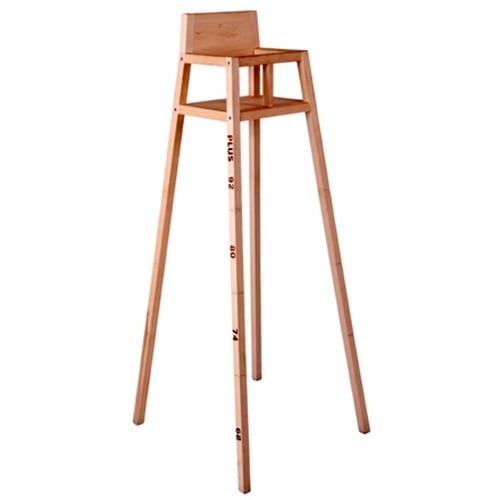 The Leander High Chair by Bebe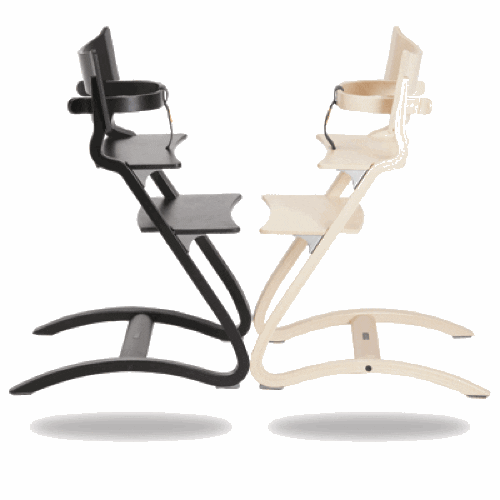 The Circle Arm High Chair by Christopher Kurtz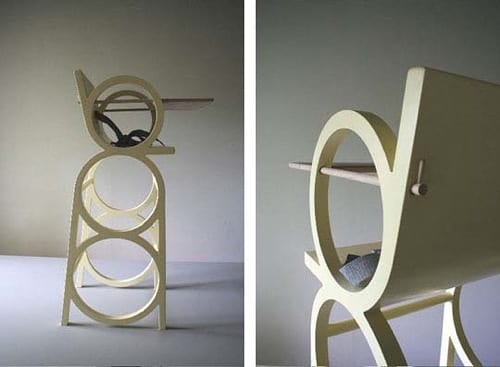 Distressed Ivory Leopard Print High Chair by Nicole Reid
A most unusual looking high chair with a leopard skin type of seat cover. Designed by Nicole Reid.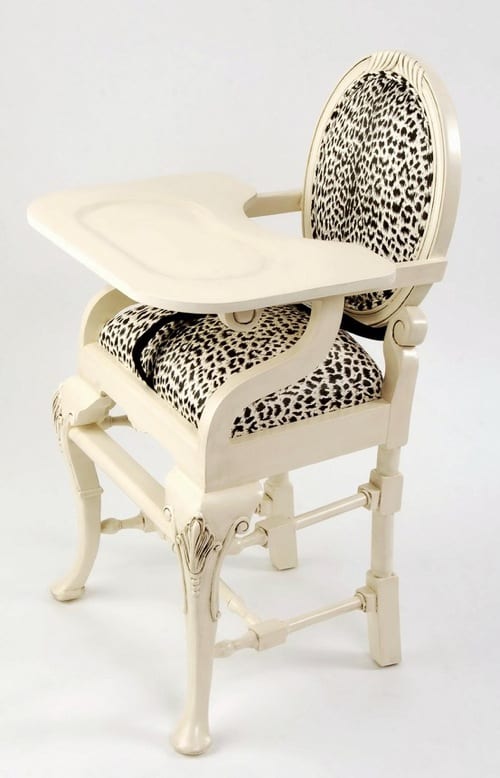 The Eames Hack High Chair by Tim Peet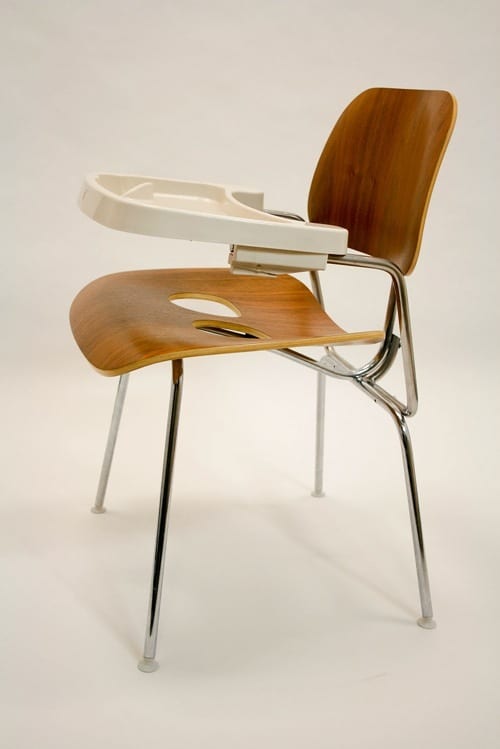 Related Articles: