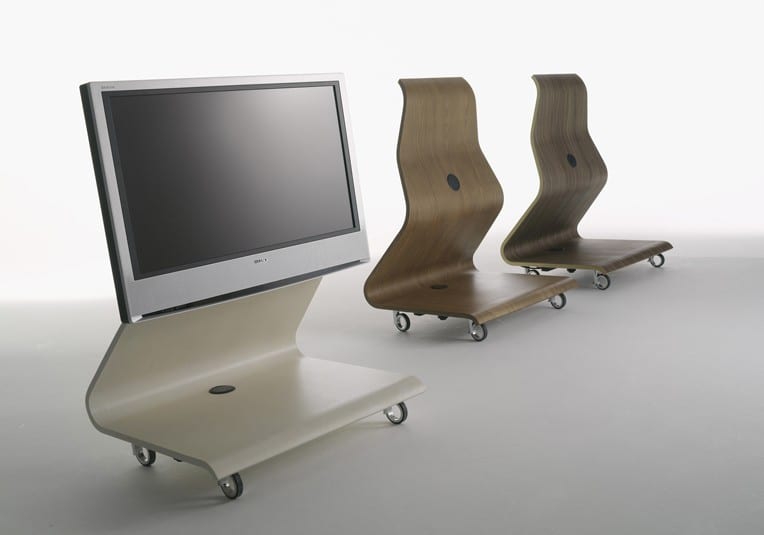 TV Stand by Mario Bellini
A perfect blend of form and function, Cobra will steal your heart from the moment you set your eyes on it. It is gorgeous and will keep your entertainment area looking neat and organized. It has a vertical panel that holds TVs of different sizes and a single shelf where you can place a DVD player or a laptop. Its curvy shape is beautiful to look at from all angles.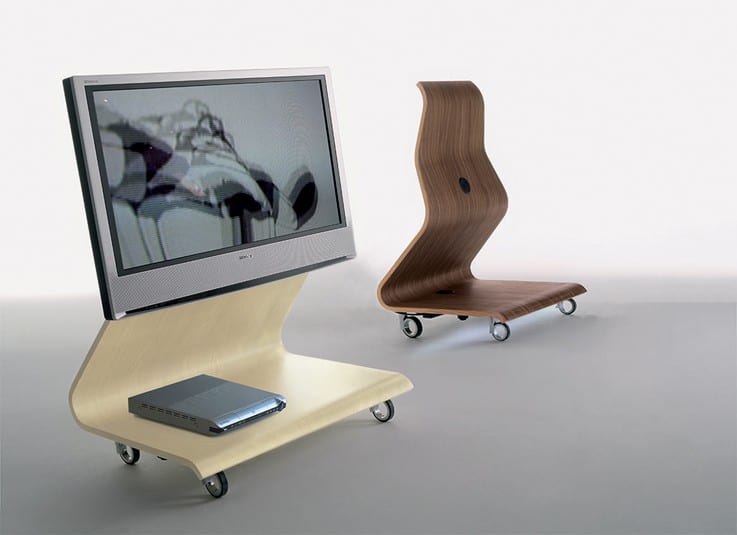 The Cobra TV Stand by Mario Bellini is a dynamic piece both from a usage and visual standpoint. It is the masterpiece of design genius Mario Bellini. It is made from bent plywood that is polished completely by hand.
The TV stand has mood lighting and brake-fitted wheels. The lighting is focused on the floor and creates a pleasing effect and a restful mood. The wheels allow you to move it easily from one area to another.
Cobra is equipped with multiple sockets to power your television, video, and audio equipment and can accommodate a large, 42-inch TV and allows for different vertical positions. The TV stand has a hidden cable inlet that connects your equipment to the video signal.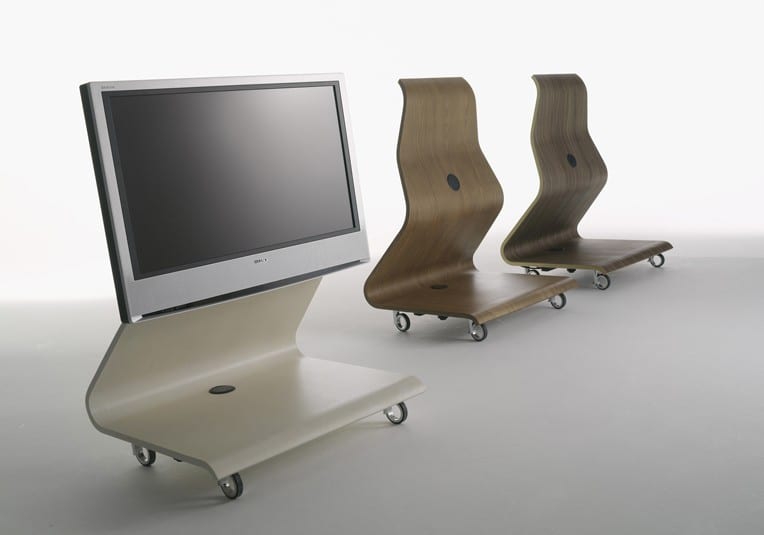 Depending on your style and preferences, you can get the TV stand in a natural hue or painted. It is a perfect piece for those who don't want to make their TVs the focal points of their living rooms. It is also a great choice for homes with limited space. Get it for your home and brighten up your world. Do you like the distinctive style of Cobra TV Stand?
Related Articles: