Kitchen Designs For The Heart Of The Home
The art of kitchen design is intricately linked to how you will use the space. The old saying, form follows function, has a lot of truth to it. Design is not only about how things look, but how things are used. And while most of us no doubt start our dreams of a new design for our kitchen with visions of a specific look in mind, space planning is equally important.
The kitchen is often referred to as the heart of the home, even if it's rarely ever used for proper cooking, it's almost always the gathering spot where couples, families and roommates come together for both the briefest and deepest of conversations. And many activities take place there besides cooking.
You may routinely linger with a cup of coffee and the morning newspaper, or feed your family breakfast before they dash out the door. Your children may like to do their homework while you cook in the evenings, or perhaps you and your spouse share cooking duties.
Maybe you regularly host large gatherings, or cook for intimate dinner parties. All these various activities will affect your kitchen design, and it is important to consider them as you plan.
You will also want to ponder storage space as you plot your design. Do you routinely have trouble finding space for all your pots and pans? Is there enough room for every family member to sit around the nook?
These space-use issues and any other problems you have with your current kitchen design should be noted. Talk to each member of the family and see what their concerns about using space are.
The kitchen and bathroom should be designed with the future in mind so that quality of components is top of the list. You do not want to be doing either of these projects within 10 years of the first one. A good design should last 25 years.
While we love even the most simple and rustic of kitchens, today we've rounded up a host of ultramodern spaces that are light years ahead of their time. Harkening to the days yet to come of voice-activated cooking devices and meals ready to eat the moment we walk in the door, these luxurious modern rooms just might be giving us a glimpse at the future of home cooking.
Setting finish-outs, cabinet choices and color palettes aside, as long as these amazing modern kitchens equipped to make coffee and grilled cheese sandwiches, they're all just fine by us.
Purple Kitchen Tops
I think this is a first for me. I have never seen purple kitchen surfaces before, anywhere…
[the_ad id="83442″]
Crisp Modern Kitchen by Fancy Cribs
Futuristic Island Kitchen by Pininfarina
It certainly looks the part and built by the famous car builder Pininfarina. Considering this kitchen design was built around 2012, it would still look great in any modern kitchen todat in 2020.
Glossy Cream Colored Kitchen by Biaggi Cucina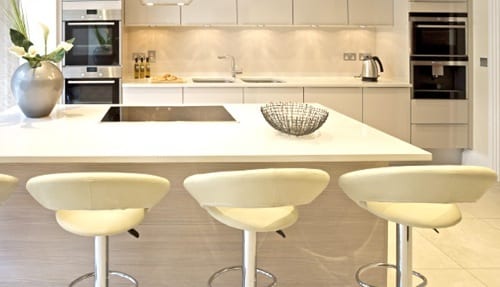 High Contrast Kitchen by Amy Finley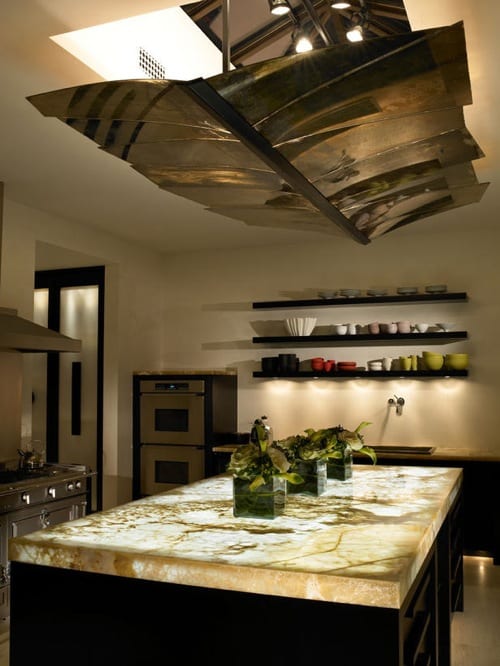 [the_ad id="83445″]
Luxe Modern Kitchen by Brandon Barre
Modern Orange Kitchen from Euromobil Cucine
Modern Solaro Walnut Kitchen by Schiffini
Modern Wood Kitchen from Euromobil Cucine
Paperstone Kitchen by Alessio Bassan
Cream colored kitchen found at Biaggi Cucina.
Image
Title
Price
Prime
Buy
Casual Home Kitchen Island with Solid American Hardwood Top, White

Prime

Eligible

Take a Look

Top

Liberty White Kitchen Cart with Stainless Steel Top by Home Styles

Prime

Eligible

Take a Look
Americana Oak Kitchen Island by Home Styles

Prime

Eligible

Take a Look
Kitchen Island Assembly

Prime

Take a Look
Hillsdale Furniture Brigham Kitchen Island With Granite Top, Gray

Prime

Take a Look
Clevr Rolling Bamboo Wood Kitchen Island Cart Trolley, Cabinet w/Towel Rack Drawer Shelves

Prime

Take a Look
Winsome Suzanne Kitchen, Square, Teak

Prime

Eligible

Take a Look
Orleans Kitchen Island with Marble Top by Home Styles

Prime

Eligible

Take a Look
Dorel Living Kitchen Island, White

Prime

Take a Look
Signature Design By Ashley - Withurst Kitchen Cart with Cabinet - Casual Style - White/Brown

Prime

Take a Look
The Orleans Kitchen Island by Home Styles

Prime

Eligible

Take a Look
Product prices and availability are accurate as of the date/time indicated and are subject to change. Any price and availability information displayed on [relevant Amazon Site(s), as applicable] at the time of purchase will apply to the purchase of this product.
Prices pulled from the Amazon Product Advertising API on:
Related Articles: