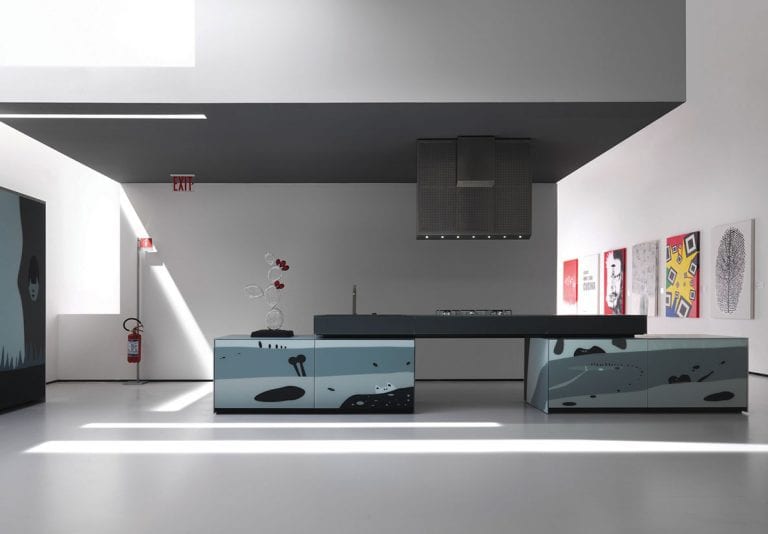 Artematica Kitchens from Valcucine
Sandro Chia Artwork
The Artematica kitchens from Valcucine's new collection are built to interpret the contemporary kitchen in a whole different way. The collection is intending to offer a timeless aesthetic and hand-crafted workmanship that reflects the taste of the owner.
These kitchens were designed in 2017 and are still stunning although very different to kitchen designs in 2020. A kitchen when designed well and with quality kitchen products will last well over 25 years, and as you can clearly see, all of the designs here would look good in any house in 2020.
The avant-garde technical solutions, the shapes, the materials and colors used in a wide range of configurations create a unique and tailor-made style, enabling the customer, designer or architect to express their own creativity freely without the restrictions imposed by classic designs.
Modern lines, contemporary style, and sophistication are only a few words that one can use to best describe this amazing collection.
Valcucine has been standing out in the kitchen sector for over thirty-five years, focusing on wellbeing, innovation, and timeless kitchens, that are made to last.
Same as every other piece in Valcucine's designs, the Artematica kitchens collection is designed with people in mind. A product that contributes to the wellness and needs of the user, characterized by minimalist shapes as well as the usage of geometric, linear themes and sort of strange but eye-catching features that complete the looks.
Using neat volumes, accurately researched materials and functional elements, the Artematica collection transforms the contemporary kitchen into a room where space and elegance combine in perfect harmony.
A collection specially designed for homes where the kitchen plays a very important role and is not only a need. Artematica kitchens are solid, luxurious, specially conceived to improve the ergonomics and the use of space and at the same time with a touch of personality and refined components.
Anyone can freely express their own personal desires and needs, when choosing one of the twenty-five designs available in a wide range of materials like painted glass, steel, aluminum or marble and a wide variety of colors like ice white, black, red, yellow, green or blue, to name just a few.
Mustard Yellow Kitchen Island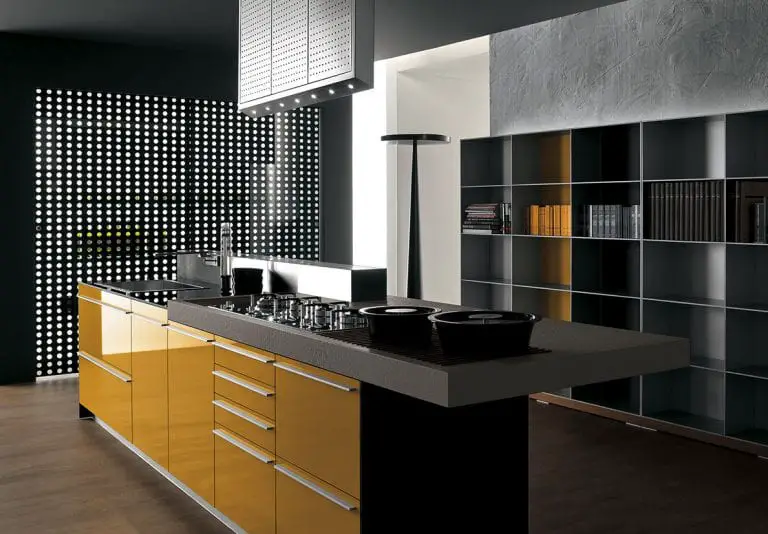 Long Furniture System by Valcucine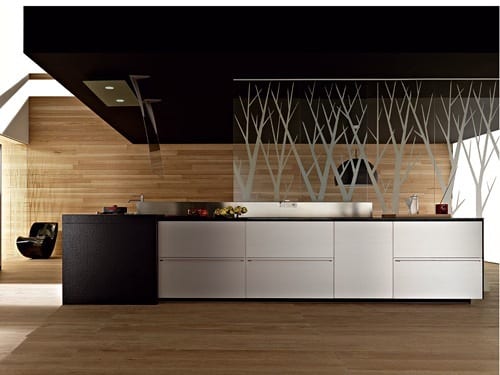 Laquered Steel Kitchen Island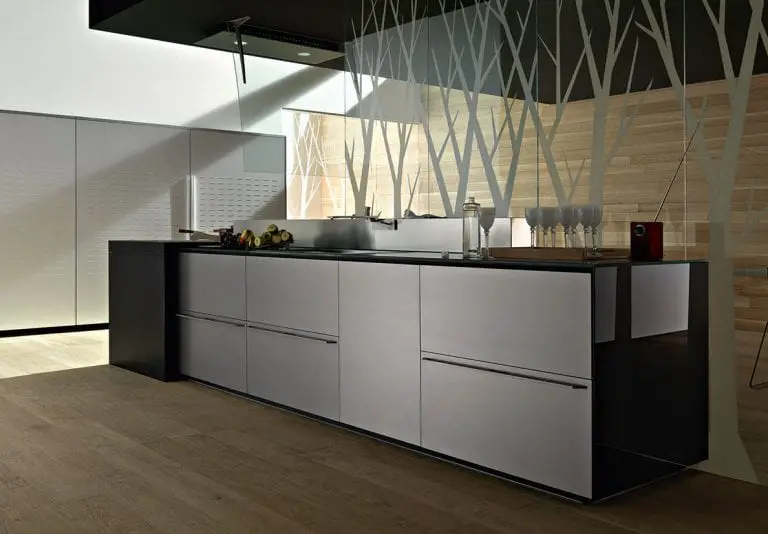 Inox Professional Cooking Area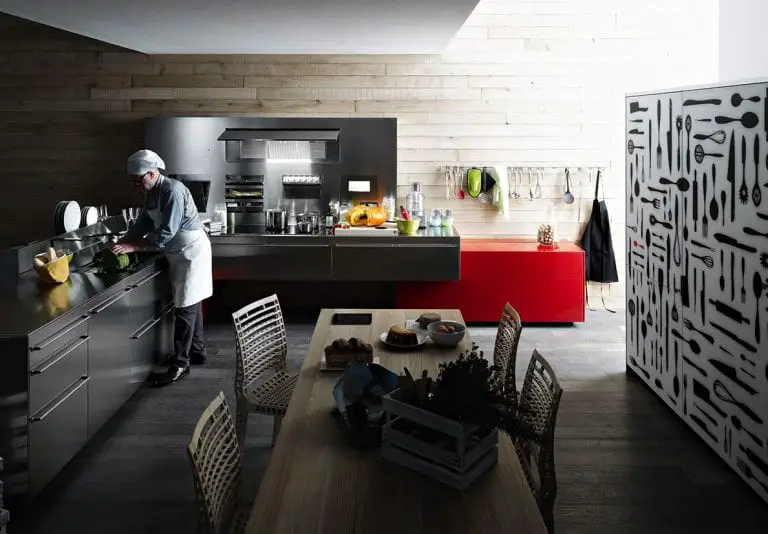 Ice White Kitchen Furniture Collection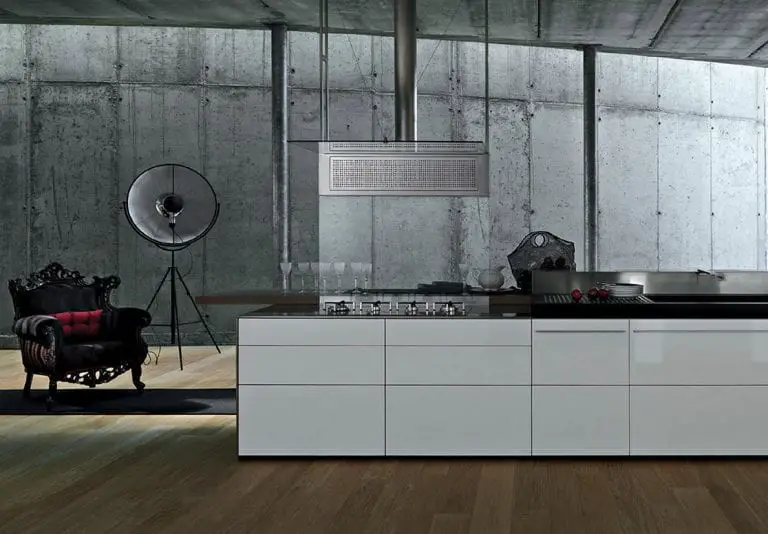 Green Painted Glass Furniture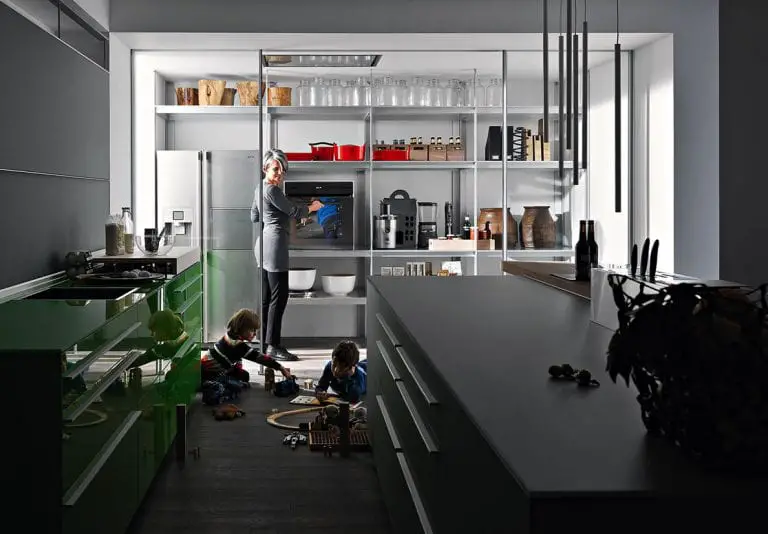 Glass Furniture for Dining and Cooking
Black and Red Dots Kitchen Drawers
Related Articles: