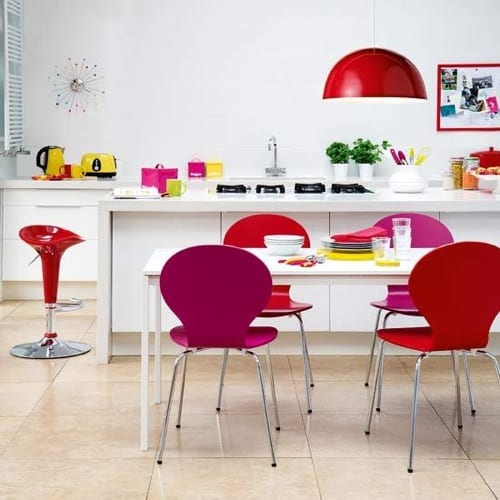 We're an affiliate
We hope you like our recommendations! Just so you know, we may collect a share of sales or other compensation from the links on this page. Thank you for using our links, it is much appreciated.
Table of Contents
The Heart Of Any Home
The kitchen is the heart of a home; it's where meals are prepared, important conversations take place, and everyone gets the bulk of their nourishment, both physical and emotional.
There's something to be said for a sweet, quaint little space, and there's also something noteworthy about a super-sleek, ultra-modern space with all the latest finishes.  So today, we've rounded up ten of our favorite modern kitchens to give you something delicious and satisfying to chew on.
WHAT MAKES AN IDEAL KITCHEN
It is a mistake to suppose that any room, however small and unpleasantly situated, is "good enough" for a kitchen. This is the room where housekeepers pass a great portion of their time, and it should be one of the brightest and most convenient rooms in the house; for upon the results of no other department depend so greatly the health and comfort of the family as upon those involved in this 'household workshop'.
Every kitchen should have windows on two sides of the room, and the sun should have free entrance through them; the windows should open from the top to allow a complete change of air, for light and fresh air are among the chief essentials to success in all departments of the household.
Good drainage should also be provided, and the ventilation of the kitchen ought to be even more carefully attended to than that of a sleeping room. The ventilation of the kitchen should be so ample as to thoroughly remove all gases and odors, which, together with steam from boiling and other cooking processes, generally invade and render to some degree unhealthful every other portion of the house.
There should be ample space for tables, chairs, range, sink, and cupboards, yet the room should not be so large as to necessitate too many steps. Undoubtedly much of the distaste for, and neglect of, "housework," so often deplored, arises from unpleasant surroundings. If the kitchen be light, airy, and tidy, and the utensils bright and clean, the work of compounding those articles of food which grace the table and satisfy the appetite will be a pleasant task.
It is desirable, from a sanitary standpoint, that the kitchen floor be made impervious to moisture; hence, concrete or tile floors are better than wooden floors. Cleanliness is the great desideratum, and this can be best attained by having all woodwork in and about the kitchen coated with polish; substances which cause stain and grease spots, do not penetrate the wood when polished, and can be easily removed with a damp cloth.
The elements of beauty should not be lacking in the kitchen. Pictures and fancy articles are inappropriate; but a few pots of easily cultivated flowers on the window ledge or arranged upon brackets about the window in winter, and a window box arranged as a jardiniere, with vines and blooming plants in summer, will greatly brighten the room, and thus serve to lighten the task of those whose daily labor confines them to the precincts of the kitchen.
Choosing The Kitchen Furniture Diesgns & Ideas
The furniture for a kitchen should not be cumbersome, and should be so made and dressed as to be easily cleaned. There should be plenty of cupboards, and each for the sake of order, should be devoted to a special purpose.
Cupboards with sliding doors are much superior to closets. They should be placed upon casters so as to be easily moved, as they, are thus not only more convenient, but admit of more thorough cleanliness.
Cupboards used for the storage of food should be well ventilated; otherwise, they furnish choice conditions for the development of mold and germs. Movable cupboards may be ventilated by means of openings in the top, and doors covered with very fine wire gauze which will admit the air but keep out flies and dust.
For ordinary kitchen uses, small tables of suitable height on easy-rolling casters, and with zinc tops, are the most convenient and most easily kept clean. It is quite as well that they be made without drawers, which are too apt to become receptacles for a heterogeneous mass of rubbish.
If desirable to have some handy place for keeping articles which are frequently required for use, an arrangement similar to that represented in the accompanying cut may be made at very small expense. It may be also an advantage to arrange small shelves about and above the range, on which may be kept various articles necessary for cooking purposes.
One of the most indispensable articles of furnishing for a well-appointed kitchen, is a sink; however, a sink must be properly constructed and well cared for, or it is likely to become a source of great danger to the health of the inmates of the household.
The sink should if possible stand out from the wall, so as to allow free access to all sides of it for the sake of cleanliness. The pipes and fixtures should be selected and placed by a competent plumber.
Great pains should be taken to keep the pipes clean and well disinfected. Refuse of all kinds should be kept out. Thoughtless housekeepers and careless domestics often allow greasy water and bits of table waste to find their way into the pipes.
Drain pipes usually have a bend, or trap, through which water containing no sediment flows freely; but the melted grease which often passes into the pipes mixed with hot water, becomes cooled and solid as it descends, adhering to the pipes, and gradually accumulating until the drain is blocked, or the water passes through very slowly. A grease-lined pipe is a hotbed for disease germs.
Bright Pink & Red Kitchen via Kitchen News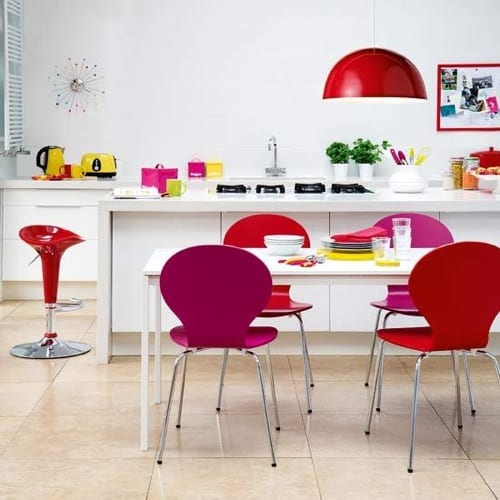 Image
Title
Price
Prime
Buy

Top

Top

Pulaski Modern Industrial Metal and Leather Aviation Accent Arm Chair

Prime

Eligible

Take a Look

Top

Pulaski Handmade Aviation Accent Chest, Medium, Black

Prime

Eligible

Take a Look

Top

Butler Specialty Company Midway Aviator Living Room Coffee Cocktail Table - Silver/Gray

Prime

Take a Look

Top

ACME Brancaster Desk - 92190 - Aluminum

Prime

Take a Look

Top

Safavieh Safavieh Home Collection Aviator Desk, Silver

Prime

Eligible

Take a Look

Top

Best Choice Products Modern Faux Leather Convertible Futon Sofa Bed Recliner Couch w/Metal Legs, 2 Cup Holders - Brown

Prime

Take a Look

Top

Minka-Aire F844-DK Light Wave 52" Ceiling Fan with LED Light and Remote, Distressed Koa

Prime

Take a Look

Top

Hand-Hammered Aviator Aluminum Mid Century Modern Classic Arne Jacobsen Style Egg Replica Lounge Chair with Premium Vintage Wax Black PU Leather Fiberglass Inner Shell and Polished Aluminium Frame

Prime

Take a Look

Top

NauticalMart Aviator 3 Door Sideboard End Table

Prime

Take a Look

Top

NauticalMart Side Table - Metal Side Table - Metal End Table - Office Furniture - Metal - Airplane Metal - Side Table - End Table

Prime

Take a Look
Prices pulled from the Amazon Product Advertising API on:
Artematica Titanium Kitchen from Valcucine
Black & White Kitchen from KitcheConcept
Modern Walnut Kitchen via FresHome
Neutral Kitchen from Must Italia
Shaker-Inspired Kitchen by Dakota Witzenburg
Simple & Sleek Kitchen from Alicia Friedmann

Traditional Kitchen by Gail Drury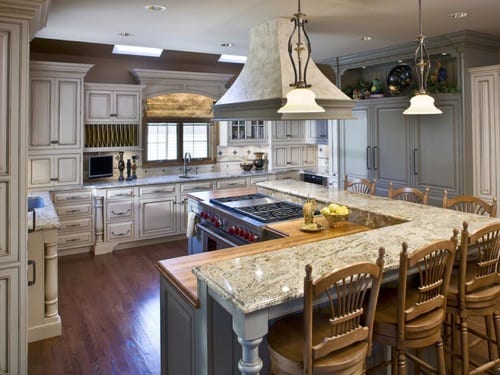 Warm & Masculine Kitchen by Christine Baumann Interiors
White on White Kitchen from Milk and Honey Home LLC
Shaker-Inspired Kitchen by Dakota Witzenburg found at ToDoSomething.
Image
Title
Price
Prime
Buy
Casual Home Kitchen Island with Solid American Hardwood Top, White

Prime

Eligible

Take a Look

Top

Liberty White Kitchen Cart with Stainless Steel Top by Home Styles

Prime

Eligible

Take a Look
Americana Oak Kitchen Island by Home Styles

Prime

Eligible

Take a Look
Kitchen Island Assembly

Prime

Take a Look
Hillsdale Furniture Brigham Kitchen Island With Granite Top, Gray

Prime

Take a Look
Clevr Rolling Bamboo Wood Kitchen Island Cart Trolley, Cabinet w/Towel Rack Drawer Shelves

Prime

Take a Look
Winsome Suzanne Kitchen, Square, Teak

Prime

Eligible

Take a Look
Orleans Kitchen Island with Marble Top by Home Styles

Prime

Eligible

Take a Look
Dorel Living Kitchen Island, White

Prime

Take a Look
Signature Design By Ashley - Withurst Kitchen Cart with Cabinet - Casual Style - White/Brown

Prime

Take a Look
The Orleans Kitchen Island by Home Styles

Prime

Eligible

Take a Look
Prices pulled from the Amazon Product Advertising API on: