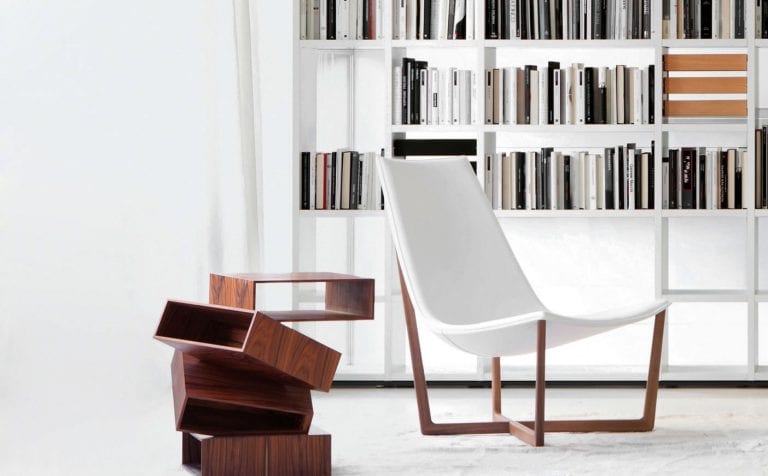 Designed by the extraordinarily skilled team of Anna Anna Lindgren, Sofia Lagerkvist, and Charlotte von der Lancken of Front, the stunning Balancing Boxes table is the kind that will surely leave you awestruck.
The vision of Front is stamped by an unconventional take on minimalistic design, garnished with a dose of whimsical optical impressions. This breathtaking ensemble, designed for Porro, acclaimed for its functional and minimalist designs, is literally a sculptural masterpiece that stands no chance of going unnoticed.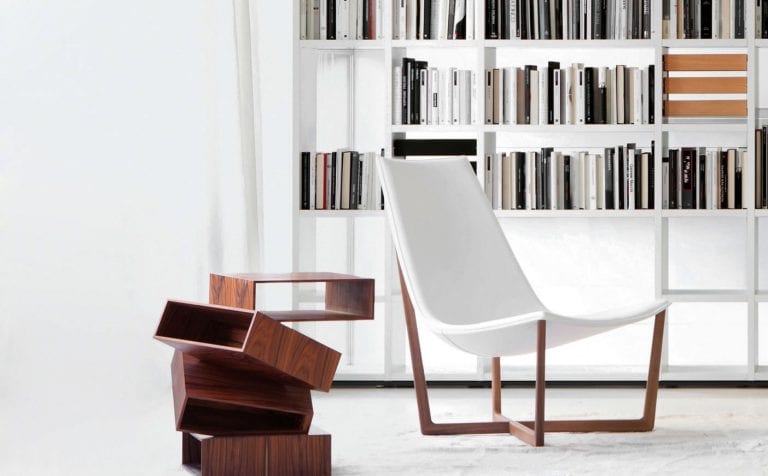 Symbolizing the exuberant design concept, from the team at Front, the gorgeous ensemble measuring w. 67.5 x d. 62.5 x h. 56 cm, acts as a regular bedside furniture, apart from sufficing as a magazine rack, a functional storage console, a simple stand and a stand alone sculpture. Available in white and black paint finishes, Balancing Boxes table by Porro is, crafted out of folded metal sheets or alternatively available in a wooden composition with eucalyptus, santos rosewood, lauro preto, red gum and tineo finishes.
This Porro creation is in fact a composition of four boxes stacked on top of each other creating an optical illusion of instability and unbalance, appearing different from every angle. In spite of the deceitful unstable appearance, this well proportioned piece of furniture from Porro, comes packed with durability and stability boosted by high quality manufacturing.
Aesthetically designed and gorgeous to the eye the Balancing Boxes table is a surprisingly pleasant ensemble, certain of creating a formidable impression. So its time to make some room for this one. Awaken your bedside, living room or sitting area with a glimpse of whimsy and gorgeous design. Where will you put your Balancing Boxes console?
Related Articles: