Designing The Perfect Patio
There is nothing like a pretty outdoor space to compliment a home.  When the weather is right, you can enjoy it alone or with family and friends. For human beings, getting some fresh air is good for the soul and the mind.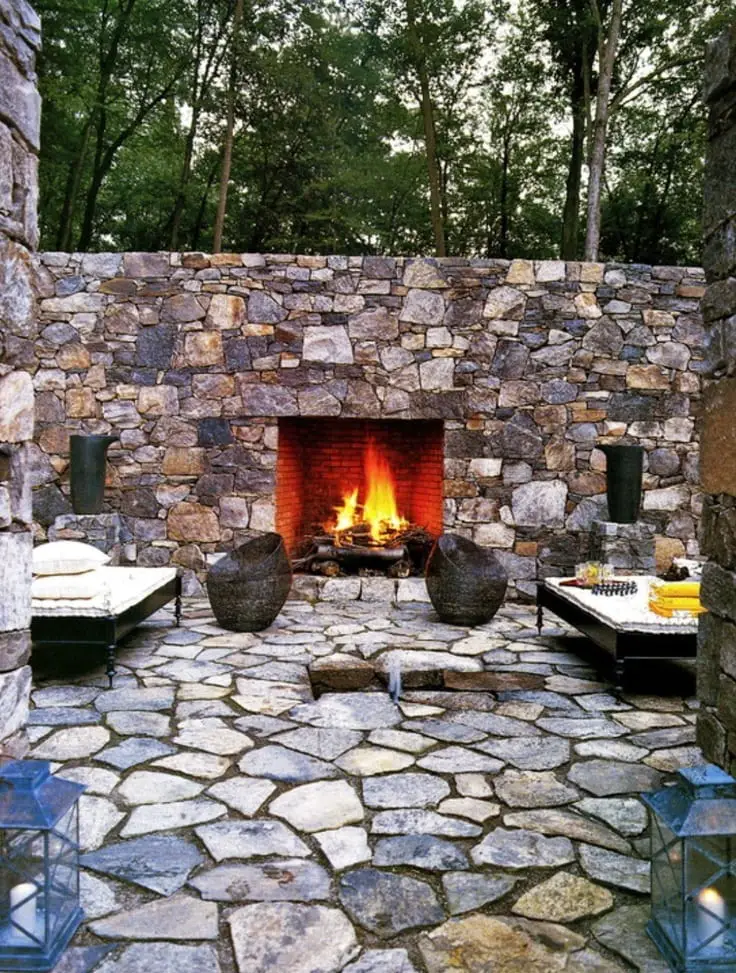 With that thought, we want to share 12 amazing stone patio designs that inspired us with their decorative feel. It's great to look at pictures and see how others have created their special place and what patterns and styles were used. 
Consider Making Your Own Concrete Molds
Most molds are made from polyethylene, a very strong and lightweight material. This means that they won't break easily when you're trying to move them around. They are also resistant to chemicals and water, which makes them perfect for outdoor projects. You'll find that molds are durable and long-lasting.

Another consideration is how you create the outdoor grounds and complement them with furniture. This can allow you to use your decorative flair so that your personality can show through to friends and family.
A patio is an outdoor living space that provides shelter from the elements and creates a place for relaxation and socializing. A patio also offers a great opportunity to add character and style to your home. Patio decking can be made from wood, stone, or chippings, adding value to your home and becoming the space you use often.
Patios come in various shapes and sizes. Some are large, open spaces, while others are smaller, enclosed areas. Patio furniture includes tables, chairs, planters, benches, fire pits, umbrellas, loungers, grills, and more.
Here Are Some Tips to Help You Create the Perfect Patio
Choose a Location
Determine where you would like to install your patio. Is it near a garden? Do you have room for a small patio? If so, choose a spot close to your house and facing south. This way, you'll enjoy warm days and cool nights.
Create a Well Thought Out Design
Once you've chosen a location, begin designing your patio. Think about how you'd like to decorate it. Would you prefer a simple look, or do you want to incorporate a few decorative touches? Remember, you can always change your mind later.
Build a Foundation
Before building your patio, make sure there is adequate support beneath it. For example, if you live in an area prone to earthquakes, you may want to consider installing a sturdy foundation.
Install Supports
After you've built your patio, install any necessary supports. You may need to install posts or beams to keep your structure upright.
Add Lighting for Style
Lighting is important when creating a patio. Consider adding overhead lights or placing pendant lamps on the ceiling.
Add Plants for An Energy Boosting Environment
Adding plants to your patio adds beauty and life to your space. Look for low-maintenance plants such as succulents, cacti, and ferns.
✖

September 15, 2023 10:27
Use a Patio Cover
If you live in an area with harsh weather conditions, you may want to protect your patio with a patio cover. These covers provide shade and protection from rain, snow, and strong winds.
Give It a Lick of Paint
To give your patio a fresh new look, paint it. You can choose between two types of paint: exterior paint and interior paint. Exterior paints are designed to withstand the elements. Interior paints are meant to blend in with the rest of your home's décor.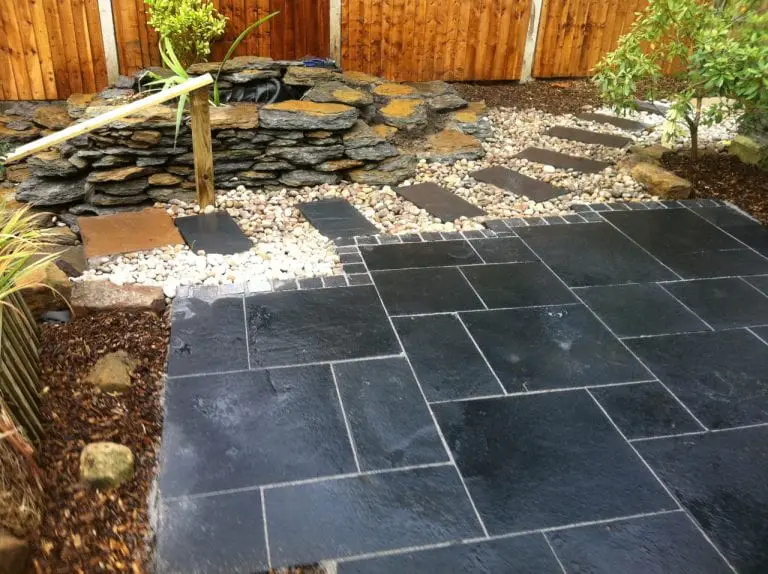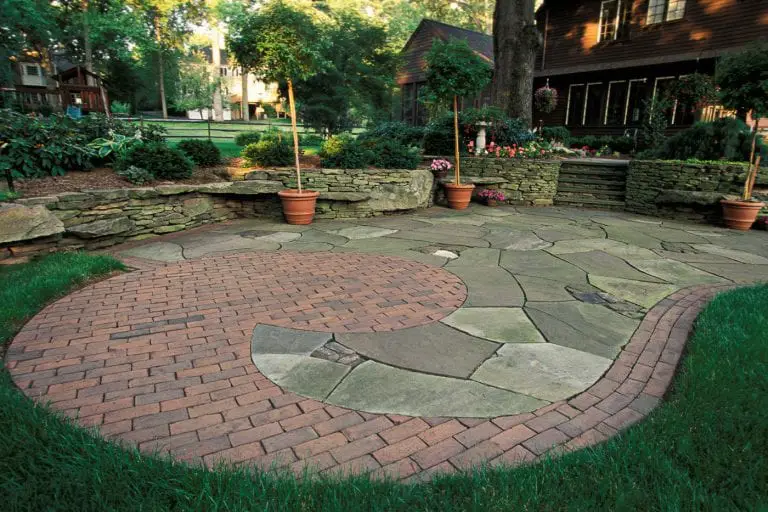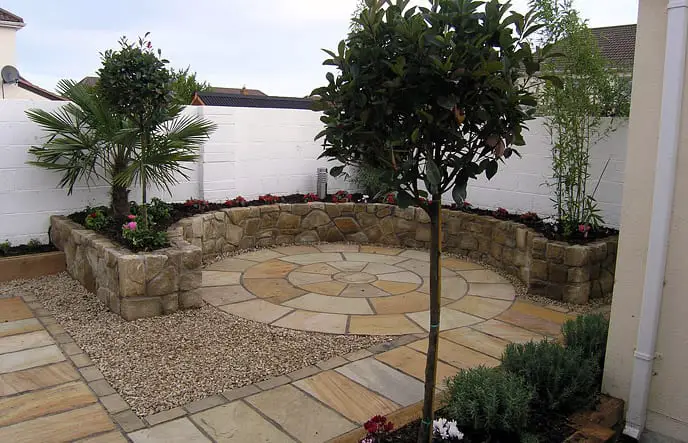 What a great circular pattern here to draw attention to the area.
The lime green cushions go well with the gray stonework.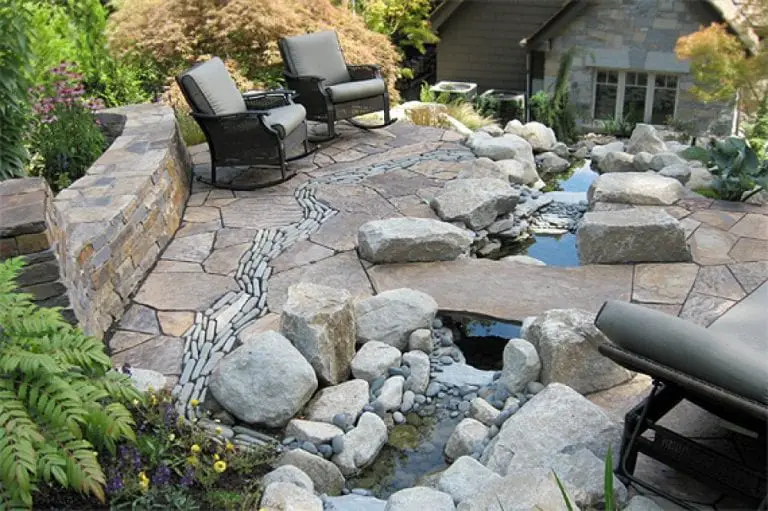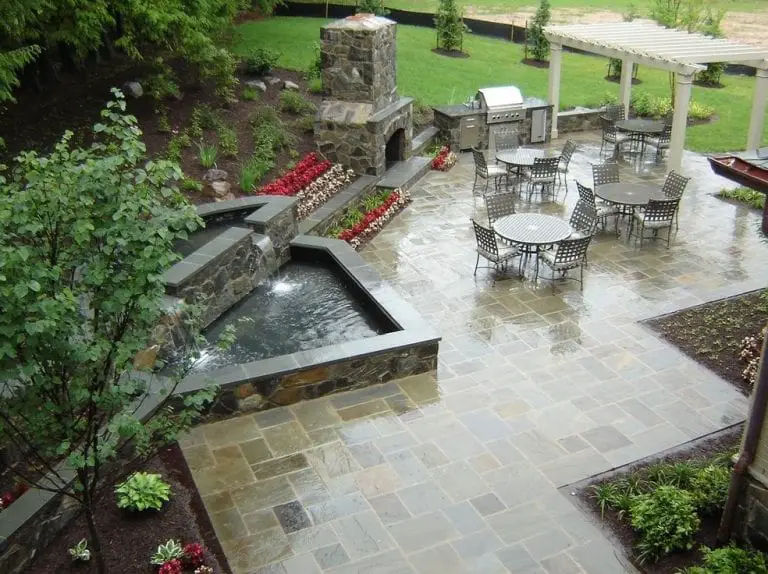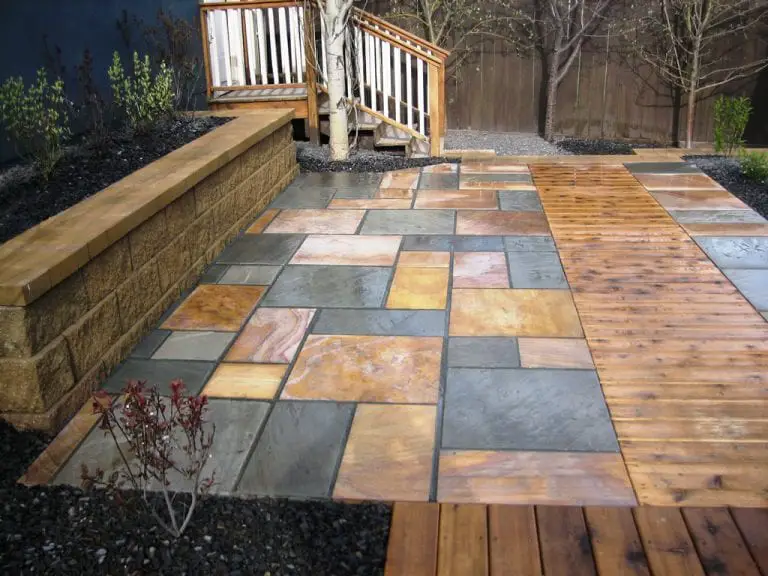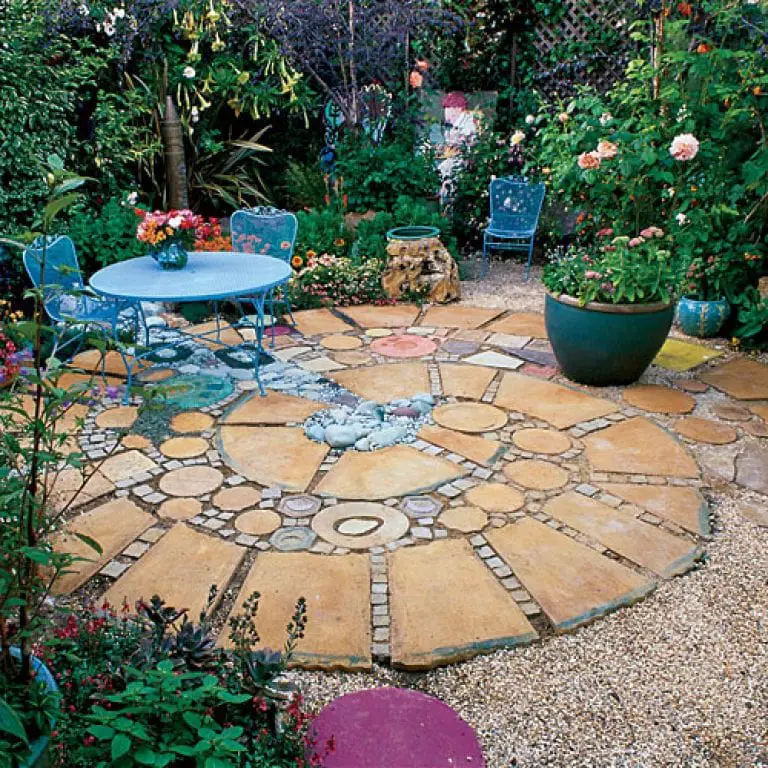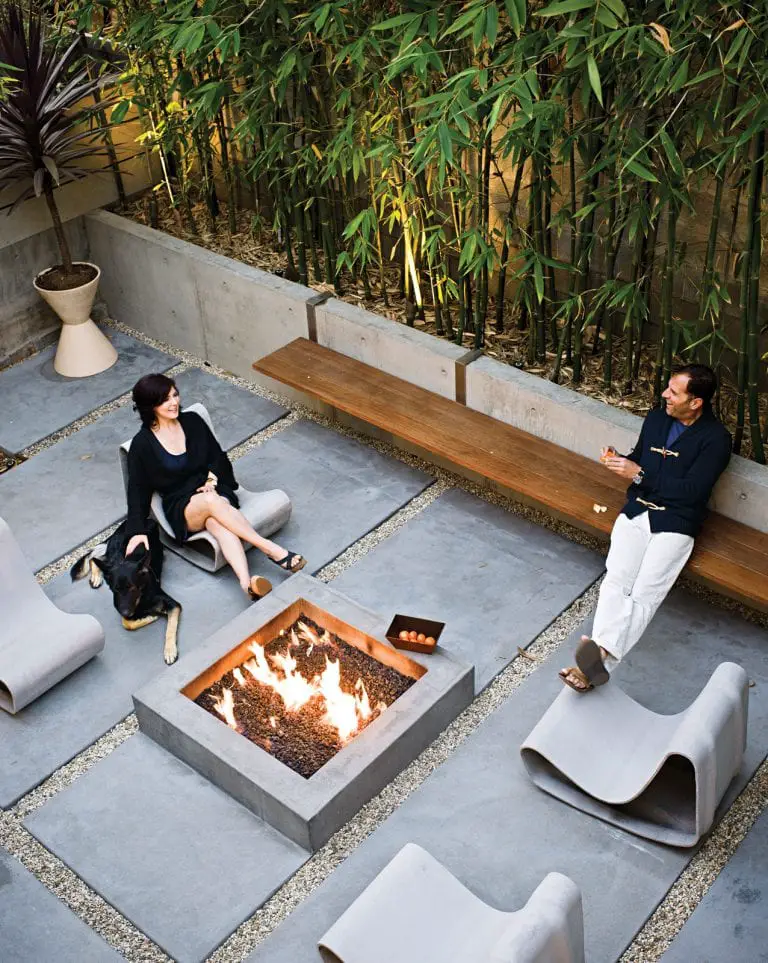 All of these designs are great examples of how to use stone outdoors and create a look that works for you and your family.  Enjoy the ideas and see if you can find something that fits your own home.