Today's roundup of clean and classic round dining tables brings a chic sense of simplicity to the act of eating dinner. Somehow, inhaling Chinese food straight from the takeout container seems a little less silly when perched at an urbane, apartment-friendly table as opposed to, say, a mahogany monstrosity meant to seat a party of eight.
In an era in which takeout is king and rarely does anyone sit down to an old-fashioned, home-prepared meal, dining room sets are quick to become dust collectors or de-facto storage units where we toss our coats, bags and daily essentials as soon as we walk in the door in the evening.
They're space-savers, too; although they only seat four comfortably, for those of us who don't often host large dinner parties,  they're a comfy (yet not inelegant) spot to enjoy the daily special from the deli around the corner… or even the results of the occasional kitchen adventure after a rare moment of culinary boldness.  So, what's for dinner?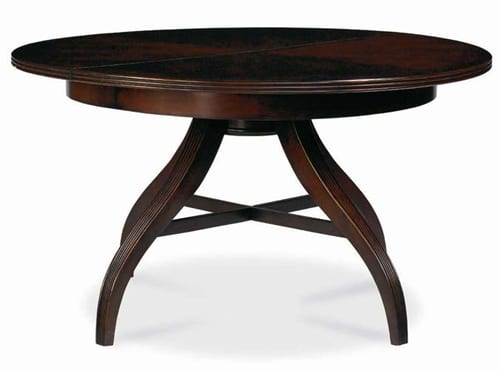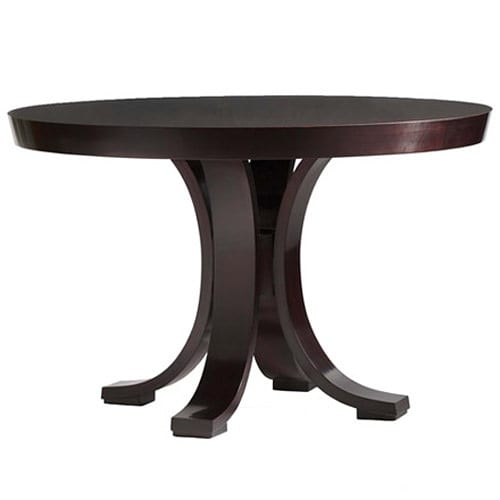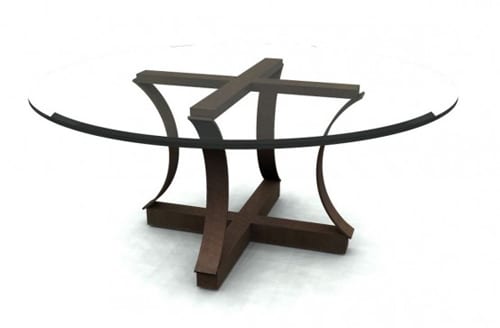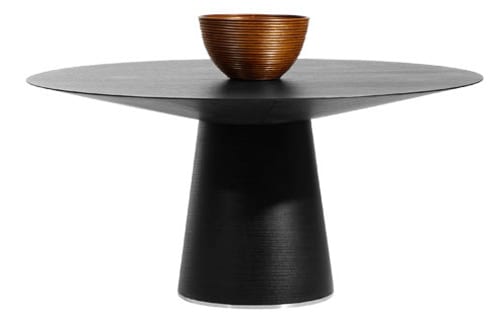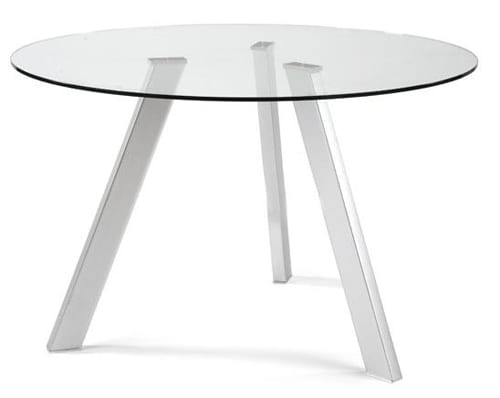 Victoria Table found at Advanced Interior Designs.