A perfect modern table is hard to find. When looking for one, get the T-13 Modular Table by Peter Donders. It has a simplicity that will amaze you. It comes with a glass top and polished legs and is all you need to embellish your home. The top and legs are delightfully curvy and pleasant to look at.
T-13 Modular Table comes in 3 versions: with 3 legs, 4 legs, and 5 legs. The piece with three legs has a triangular top, the one with four legs has a square top, while the one with five legs has a pentagon-shaped top. Each of the legs on the tables are connected to each other in a simple yet striking design.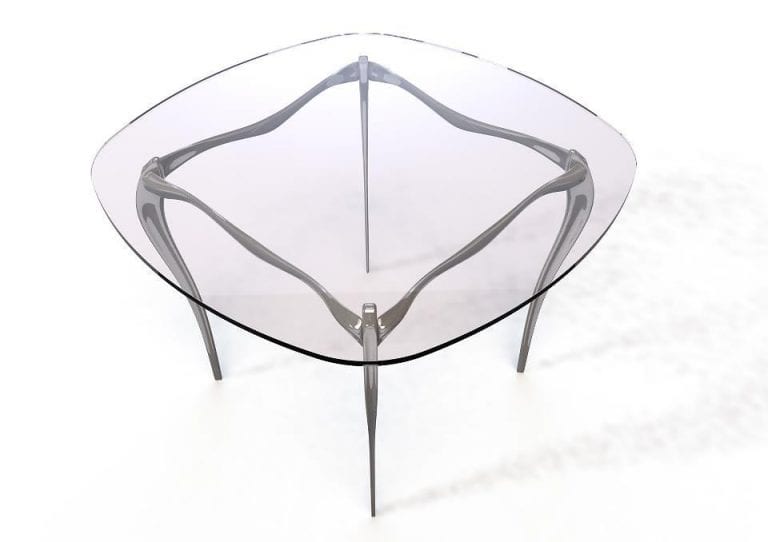 Industrial yet elegant, the T-13 Modular furniture has a modern aesthetic that screams originality and innovation. Its smooth, glossy tabletop oozes style and elegance. These two qualities make the piece of furniture more than just a living room accessory; they make it a home essential. You can gather guests around the table for an evening of drinks, snacks, and socializing.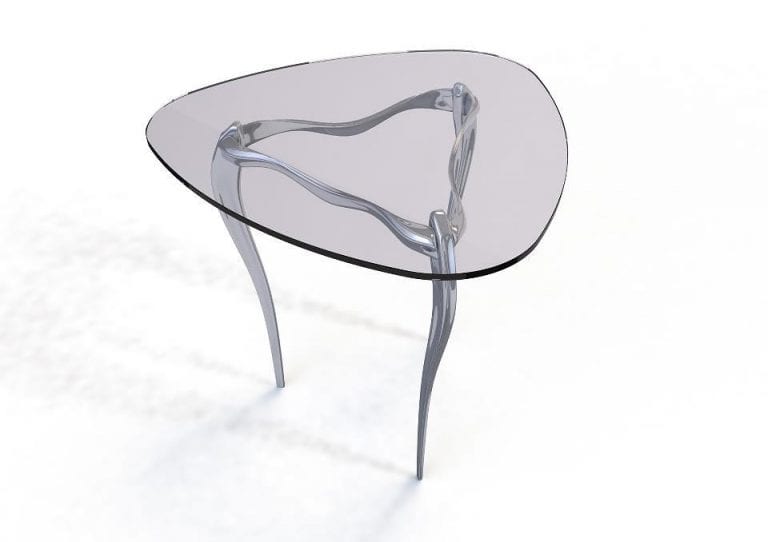 When it comes to classic furnishings for living rooms, nothing beats coffee furnishings. They come in a variety of designs and can be the most innovative part of a room. If you are in the market for a contemporary coffee table, get the T-13 Modular Table by Peter Donders.
It is a welcome change from traditional coffee tables and will transform the look of your living room. What conversations will spark around the T-13 ?