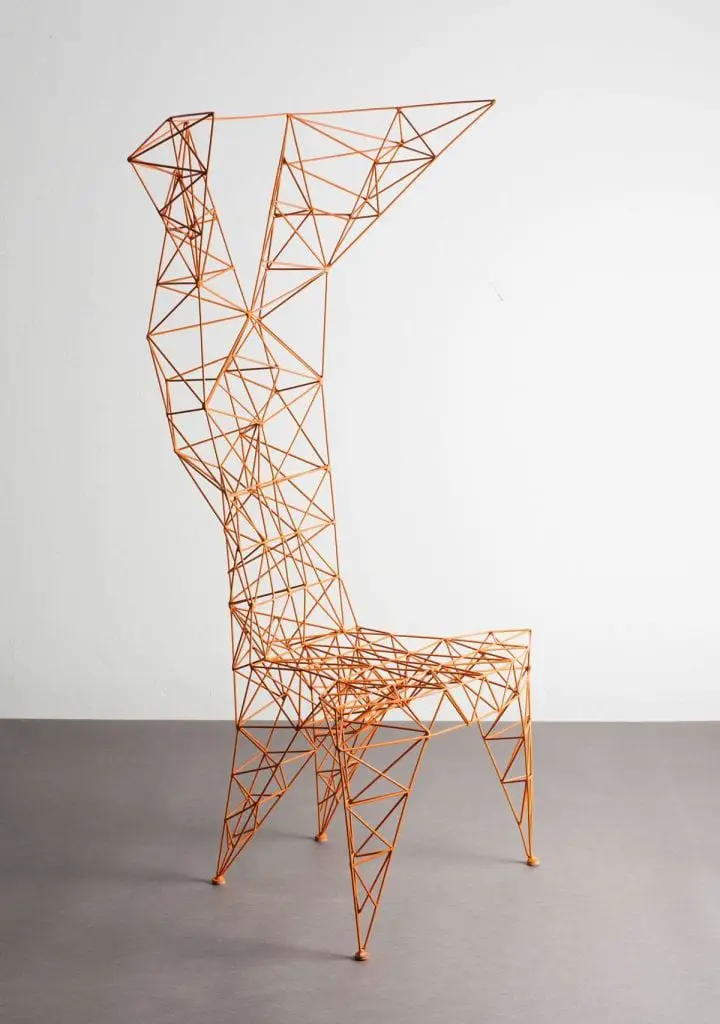 Initially created back in 1991, the Pylon metal armchair was built on the idea to create the world's lightest metal chair. For the first time only a few pieces were created in Tom Dixon's metalwork shop. Later it went into Capellini's collection for almost twenty years and in 2017 its being brought back to life by the same Italian manufacturer.
In order to keep the most of its originality, the metal armchair produced today by Capellini is being made by the same original skilled metalworker who was taught to weld by Tom himself.
Seeing his works, you'd probably expect the designer to be a graduate of high class schools from around the world, instead, the reality is totally unexpected. Tom Dixon is a school dropout and a self-taught creator that has been a contemporary design-world rebel for more than three decades.
He enjoyed working with ceramics and drawing in high school but later dropped out of the Chelsea School of Art in London. When he was working on his motorcycle back in 1983, wasthe moment Dixon first had contact with welding and took to the craft.
After working for a while, making what he has called semi-functional objects from scrap metal, the Anglo-Tunisian designer shows itself in all its charm with this seat, totally made of knotted steel rod.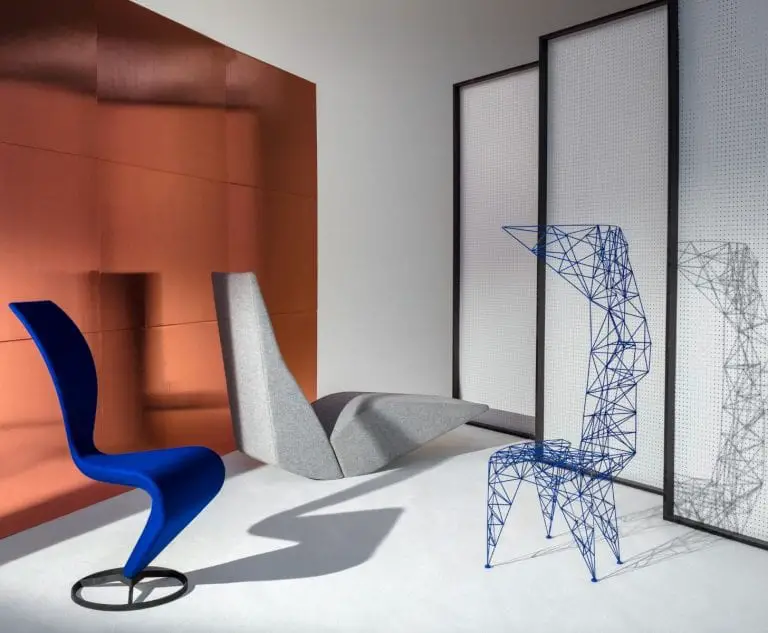 Unlike many would probably expect, the Pylon chair is a solid and reliable piece of furniture. An outstanding piece inspired by electricity pylons and architectural models of bridges that immediately catches the attention and invites you to sit down in order to make sure its gonna hold you and prove its surprising comfort.
The small, 2017 reinvented armchair in steel wire, is available lacquered in natural aluminum, orange, blue or gypsum white colors, and is probably among some of the most recognizable and unique pieces of furniture.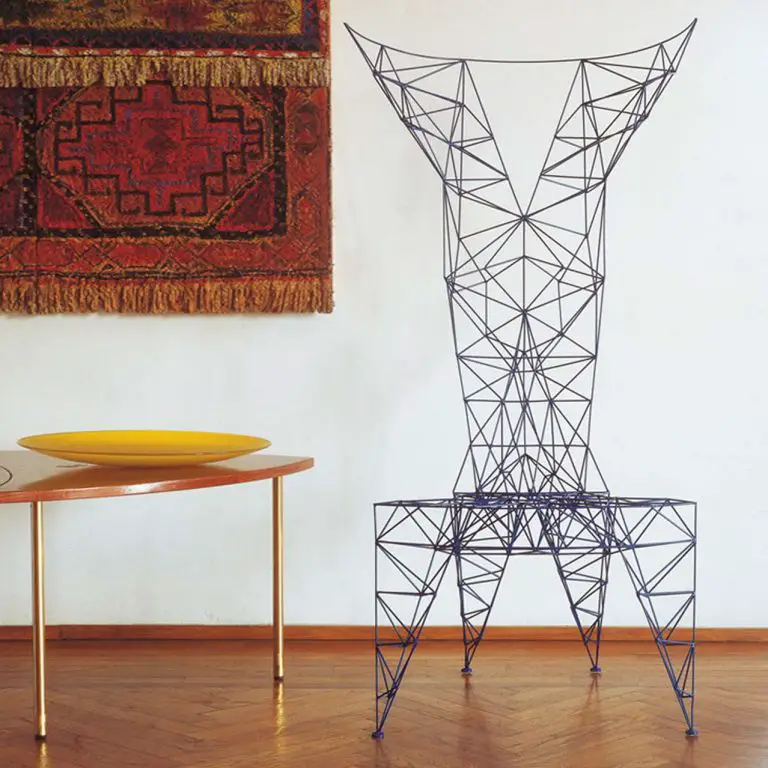 Related Articles: