Danish Modern Chairs
What exactly is the Danish style? A bit modern, fashion-forward and youthful, it takes on a very innovative and artistic vibe. It's easy to find focal pieces for your home when dressed in this theme but it's even easier to create an entire room using its vision.
Every line is precise and clean, but with a clear personality and trendy vibe in mind. Let's look at 12 Danish modern furniture ideas, pictures, and designs and see if something strikes your fancy!
This little chair can be used in a variety of fun ways. In the home office, breakfast nook, in the foyer or even in your master bedroom to decorate a bare corner, this easy design is fun, youthful and completely outside-the-box without being overwhelming.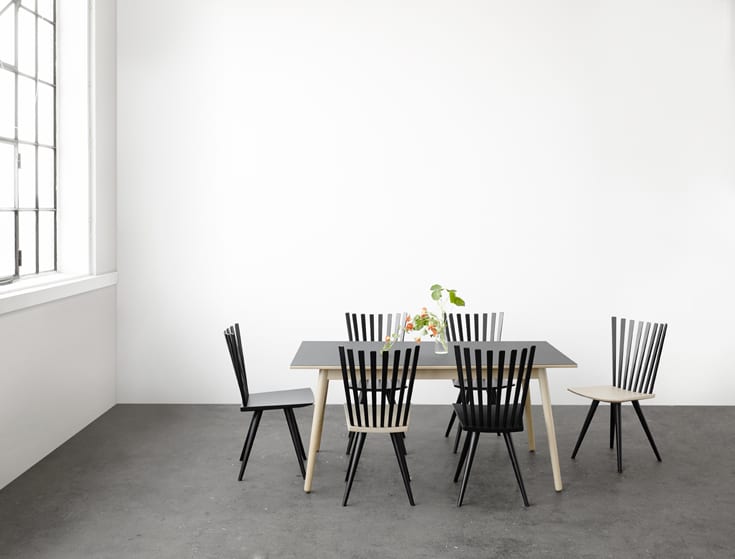 These chairs are too fun not to show off in an area of the house that guests will see. The breakfast nook, eat-in kitchen or dining room can get a major transformation with this innovative chair design. There's something so futuristic and playful about this set, don't you think?
These chairs seem to defy gravity and you may even be hesitant to sit down in them, but don't worry, they're quite sturdy. If you're looking for something to really transform your living room, go with something that will surprise your guests like these beauties! We even love the bold cranberry foundation.
Another chair that can transform a dull nook or cranny. Jazz up the foyer, guest bedroom or formal living room with this famous Shell chair that doesn't have four … but only three legs! It's just another chic accent that enhances the Danish spirit.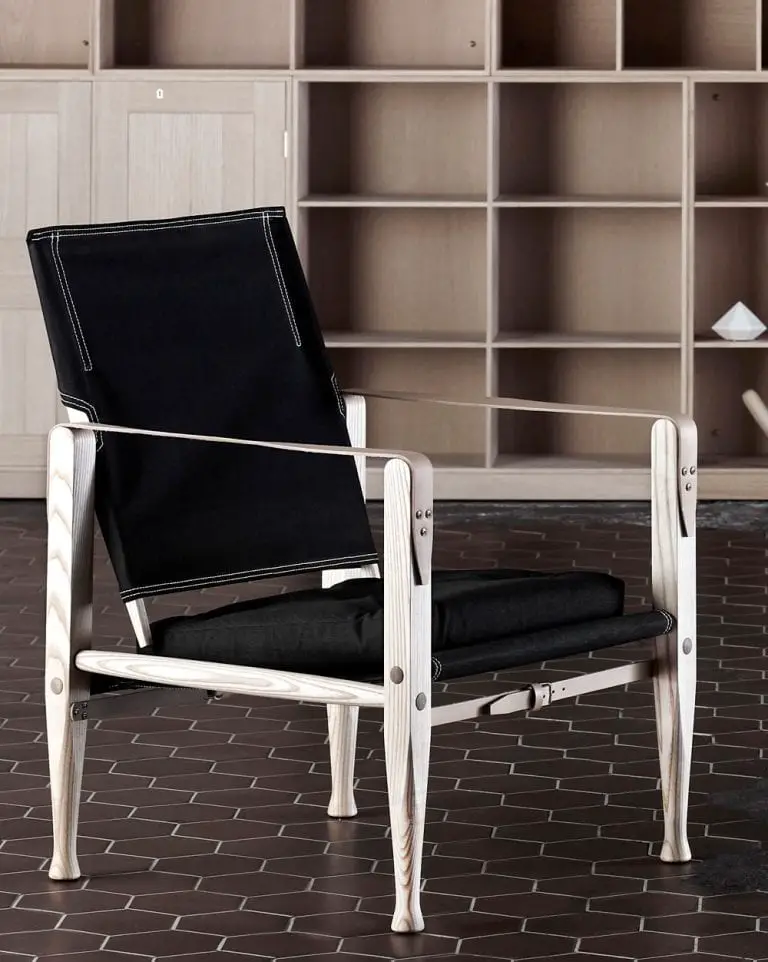 As the captain states, this Safari chair made its design debut in 1933 and has been going strong ever since. It has a strong, classic foundation with a modern and chic style that fits throughout a lot of different styles and trends … thus becoming a timeless piece of interior design.
We love this sofa and we could shout it all day long. This design is classy and completely show-off worthy with its beautiful tone and structure. It's innovative but not over-the-top, and it's superfunctional for a variety of different spaces from apartments to family homes.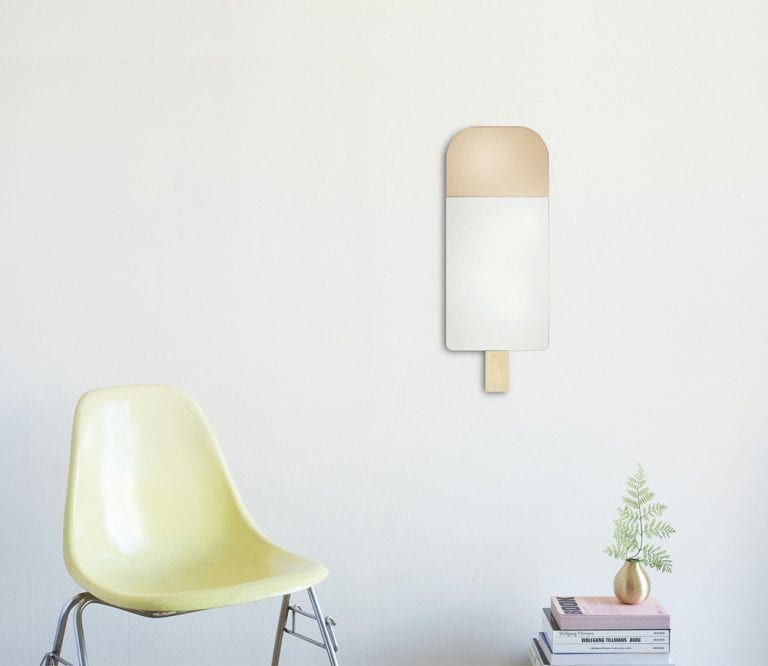 Chic and subtle, this ice cream mirror is such a wonderful, unique accent. From the home office or your little girl's bedroom, this charming design is quite the genius home accessory. And it such shows off your own personality delicately.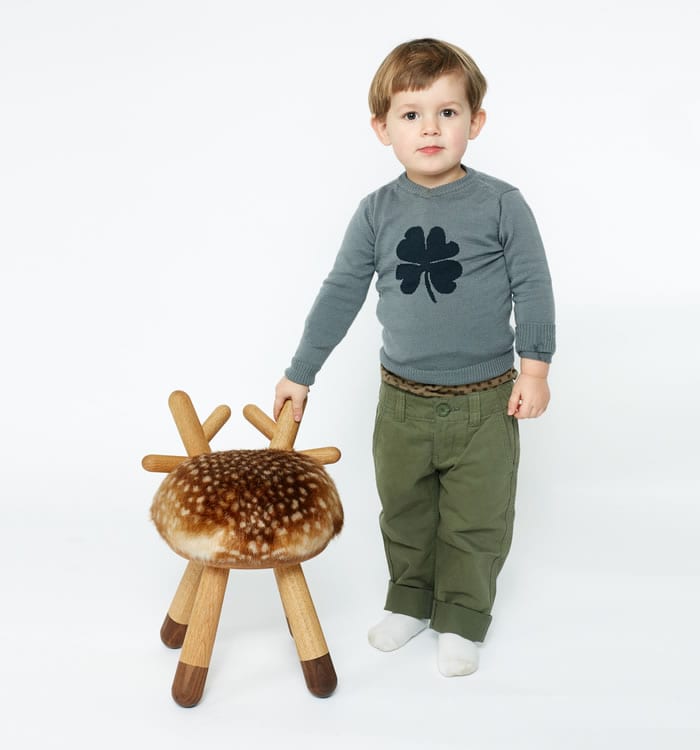 Appropriately named the "Bambi" chair, this piece is truly an artistic stool. It's a sculptured piece and the kiddos will love having it around the playroom or bonus room to show off to their friends or use during snack time.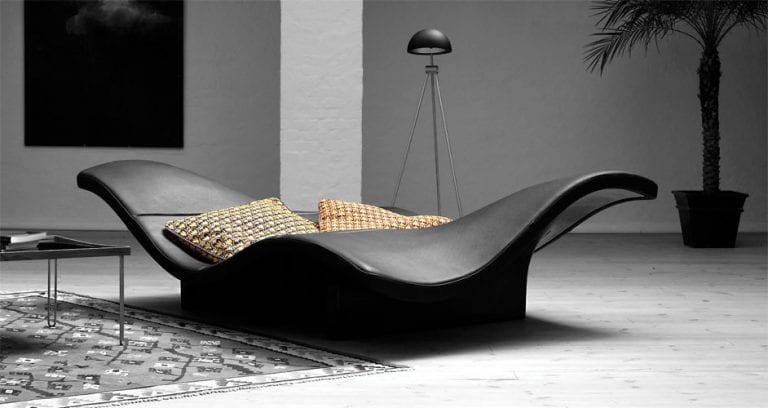 This "Waves" design just brought on a whole new meaning to the words "rest and relaxation," because who knew your afternoon nap or evening reading session could be this stylish? If you have the space to show off a beautiful piece like this, do it and don't be shy about it.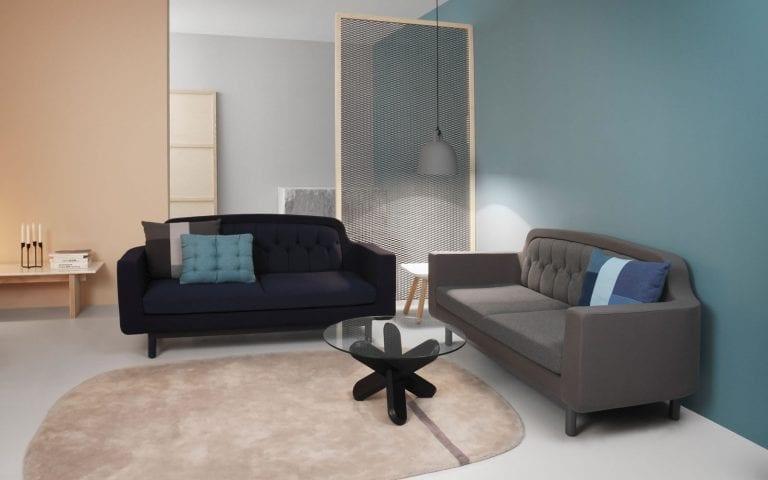 These sofas are functional and simple enough to fit into any home, but they've also got the chic lines and contemporary nature of Scandinavian style that we love to see throughout modern homes. We also love how this space can hold two of these beautiful pieces.
Perk up the playroom with this beautiful hanging lamp that, like the captain says, combines color, composition and geometric shapes in a unique and creative design. You could also hang this beauty in a nursery in place of a classic mobile for extra stimulation and interest for your baby!
These chairs are just … so cool. This dining set would look perfect in your neutrally decorating kitchen nook or even in a smaller dining room. Add color in your accents but embrace the bare bones feel of this beautiful set.
Another chair that defies gravity and may make you feel as though your scared to sit, these pieces sure would make the perfect accent and focal point to your growing living room or home office. Imagine your guests or clients taking a seat in this unique design, it should make an impression!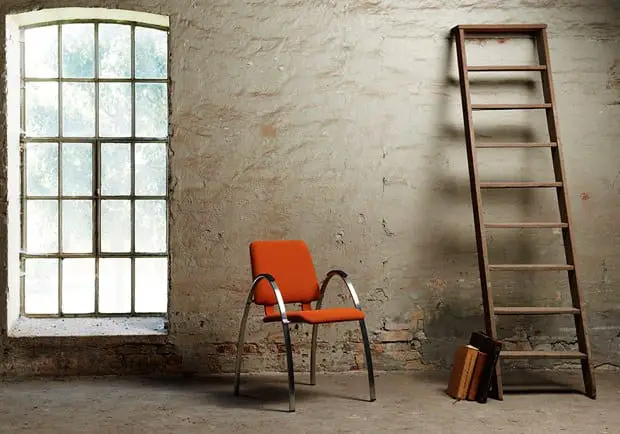 We love this chair as it combines retro function and futuristic legs. And we also heard that it's quite comfy to sit in too! Grab some for your casual dining room or bring some pizzazz into your desk or vanity at home.  The burnt orange color also adds a few hipster vibes, which are always trending.
There are so many ways this chair can fit into a home. There's a rustic, "campy" feel – there's a certain "Danish" quality that's almost tangible to the design and there's also cleanliness that we love when building a modern landscape.
Mac Motion Mandal Sand Top Grain Leather Oslo Recliner and Ottoman tan