The N.C. Landscape collection, designed by Italian designer Massimo Castagna, is a modular system composed of imitation wood panels. This living room furniture design is intended for a chic and luxurious interior!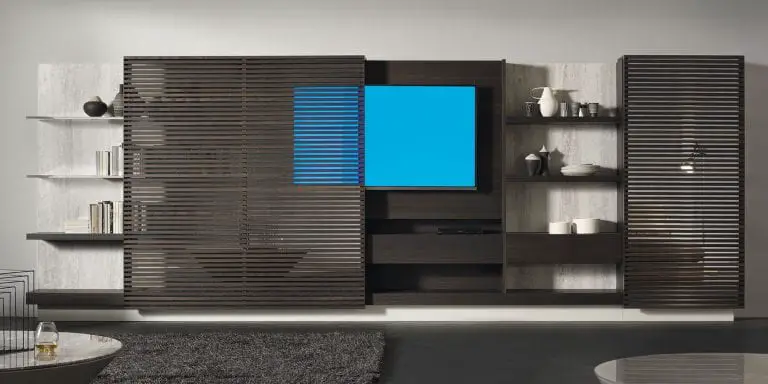 Designed for Italian manufacturer Acerbis, these entertainment, slash home library units have a screen or panel that can slide across to hide the television.
When not in use, it looks just like any other piece of furniture. Your guests would never know there's a television there. Behind the sliding panels, there's also room for audio-video equipment, keeping it out of sight as well.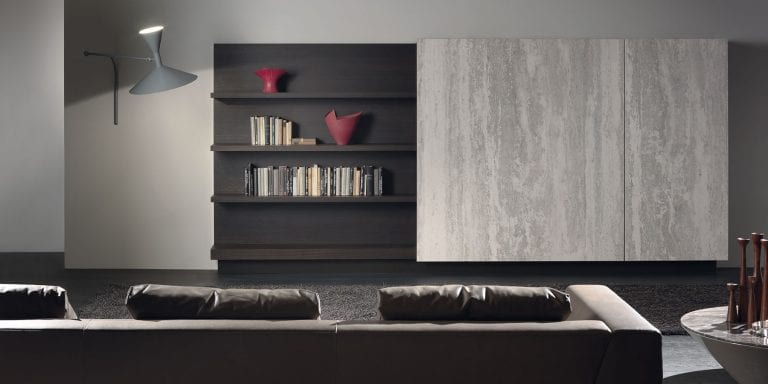 The large doors made with thin solid wood slats, together with glass that is reflective and transparent at the same time, create an intriguing play of light and shadow, reflection and transparency. The floating sliding doors reveal surprising contrasts of material with the inside of the compartments and the backs of the paneling.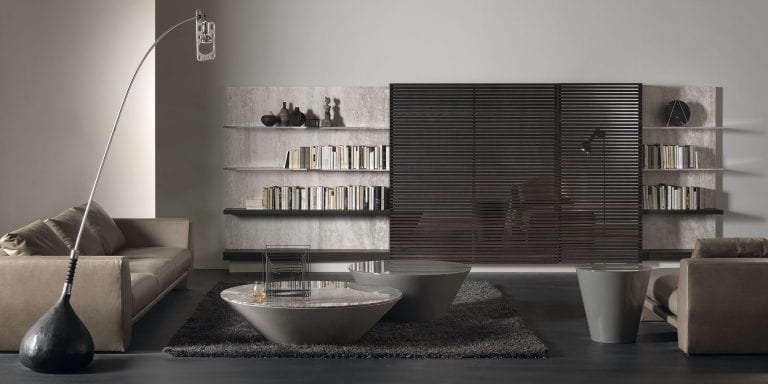 This home library was designed with a specific way of life in mind. The N.C. Landscape collection is built to match and not only complement your home. Color combinations and daring shape are perfect for those who can never be satisfied by just conforming. It gives you the sense that you are having a wall unit that looks and feels like it was specifically built to match your interior. If there is one word that can describe these home libraries, it is individuality.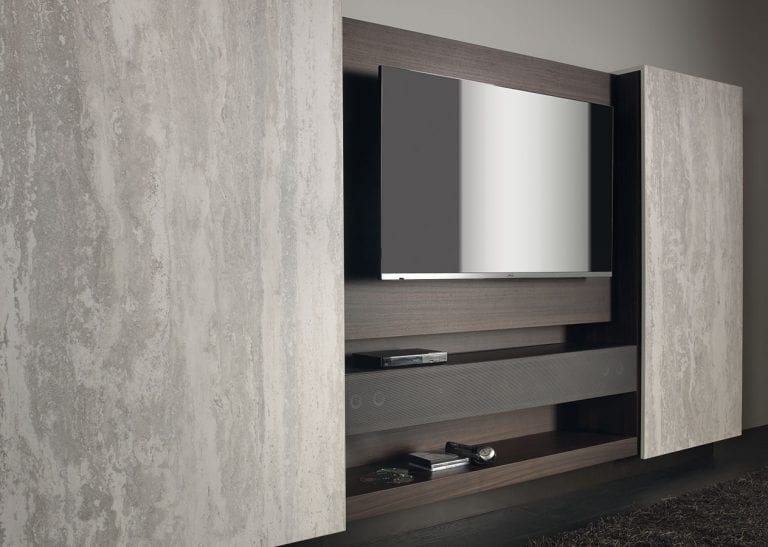 Made In Italy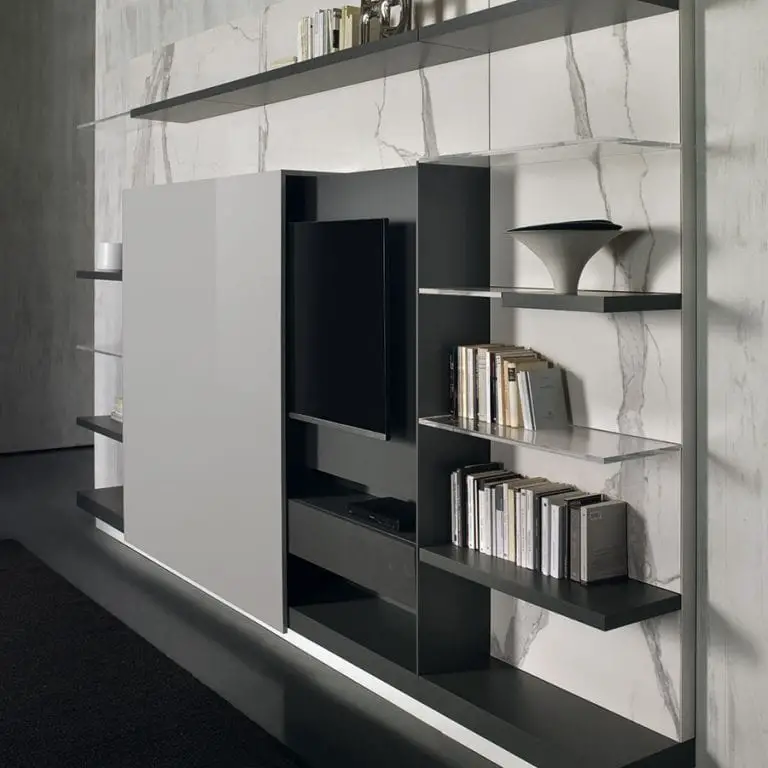 Acerbis belongs to one the the oldest, and one of the most sought-after design emblems 'made in Italy'. They manage to carry on the Italian design excellence. N.C. Landscape collection is the result of company's constant innovation and research of materials.
Acerbis is an extremely dynamic reality, always ready to read the signals of a rapidly changing world. The main guideline for each new Acerbis product is the constant tension towards innovation, together with the continuous search for a connection with the surrounding reality.