It's true that reading is fundamental, and while some may decry the death of printed books, there's something soothing and inspiring about being surrounded by dozens if not hundreds of tomes.  
Today's roundup brings together ten amazing home libraries; some are enclosed rooms all on their own, while others show the inventive ways in which their respective bookworms have chosen to outfit a wall, a loft or an otherwise small space with their literary favorites from end to end.  
From a traditional study complete with rolling ladder to a bookshelf that quite literally looks like an open book, just imagine all the brilliant thoughts contained in each of these thoughtfully-curated spaces.  From an interior design perspective today's post contains ten completely different yet absolutely perfect happily-ever-afters.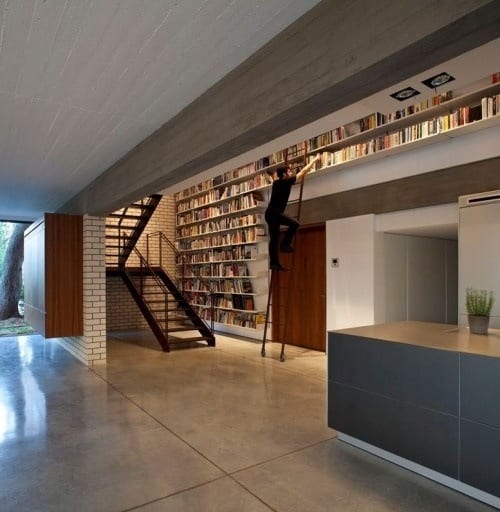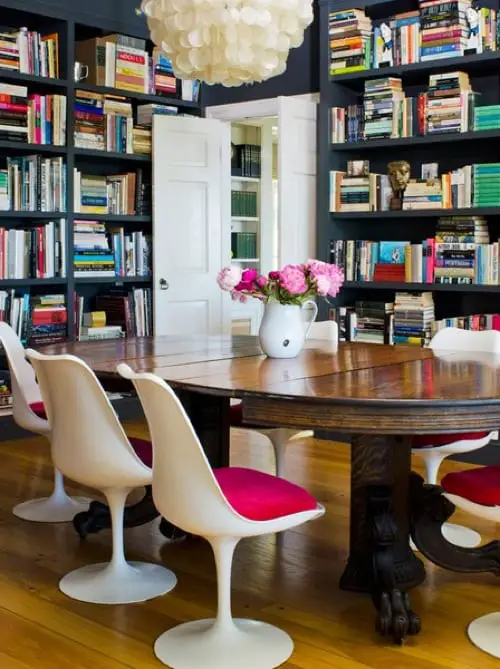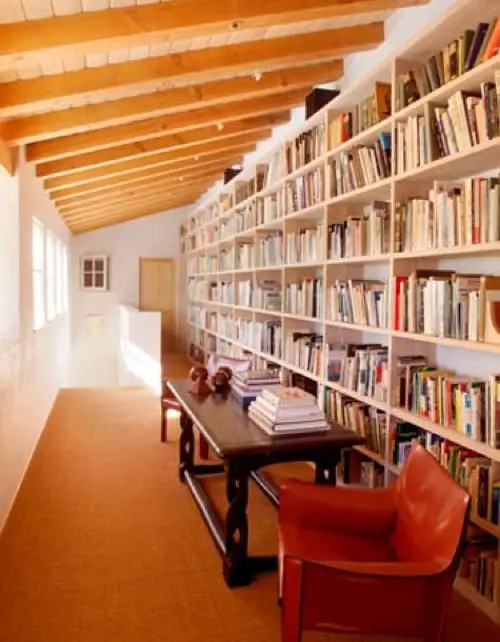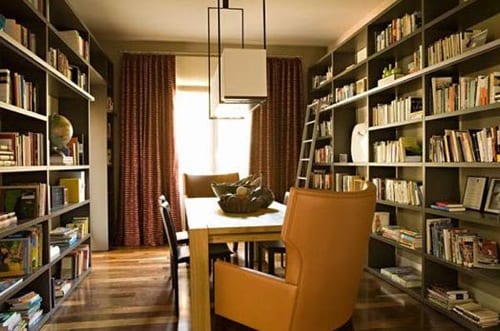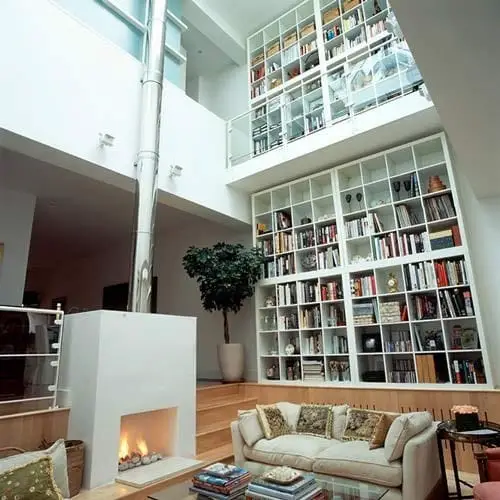 Blonde library furniture found at Neville Johnson (UK).