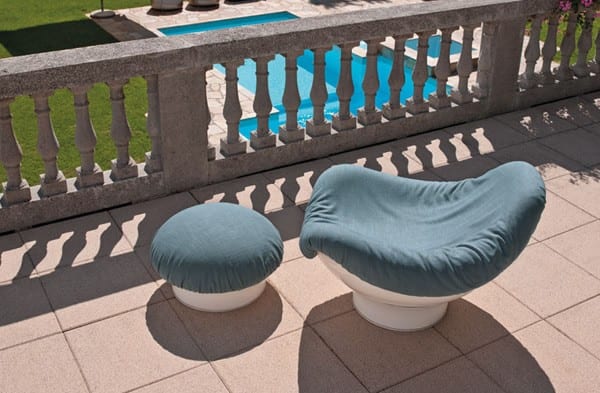 Imagine an armchair so comfortable it seemed as though it was molded just for you.  The Rodica armchair from Longhi could be just the perfect fit you've been looking for with two molds, high-density polyurethane foam, and a range of fabric or leather upholstery, it is the most personalized comfort you can get from an armchair.
Designer M. Brunu conceived a plan to bring custom comfort to your home wrapped in contemporary style.
All images copyright of Longhi
Two separate fiberglass pieces are hand-shaped to create the undulating curves of the Rodica armchair by Longhi, then sealed together with shatter-resistant plaster.  The foam core is put through a cold-molding process to produce a seat cushion perfectly formed to match its frame.
Along with the choice in custom upholstery in solid colors, bold patterns, or supple leathers, the frame is finished in your choice of either Gelcoat color or hand-painted and then oven cured to set.  The Gelcoat is available in black or white, while the hand-painted colors are reserved for the metallic bronze, gray, or blue shades.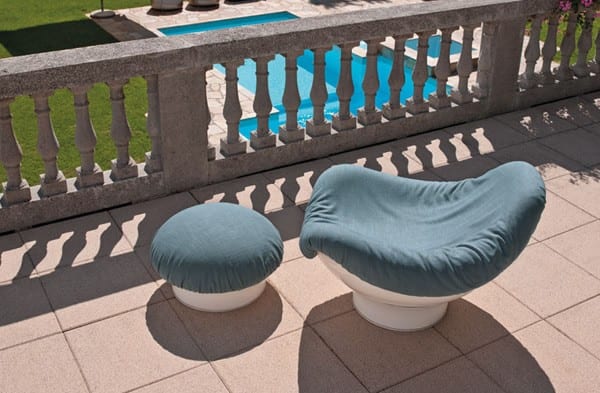 The final result of your Rodica armchair is an unparalleled comfort that feels designed just for you.  The casual contemporary styling flows effortless from arm to backrest. The seat swivels 360-degrees on a fixed base for easy access to watch TV, reach your drink, or talk to friends.
The matching pouf encourages you to put your feet up and enjoy the molded shape that curves around you.  With such an inviting shape, how can you resist the stylish comfort of the Rodica armchair?