When furnishing your living space or office, it is important to get the right chair. A good seat will provide absolute comfort and also enhance the beauty of your living space. The Madison chair by Bernhardt Design is a chair that will easily fit into any setting thanks to its elegant style and lovely detailing. Designed by Michael Vanderbyl, the piece can be used in both in residential and commercial settings. It looks great in hotels, restaurants, cafes, modern waiting rooms, and living areas. Madison is a versatile piece that can coordinate with other furniture pieces or stand on its own.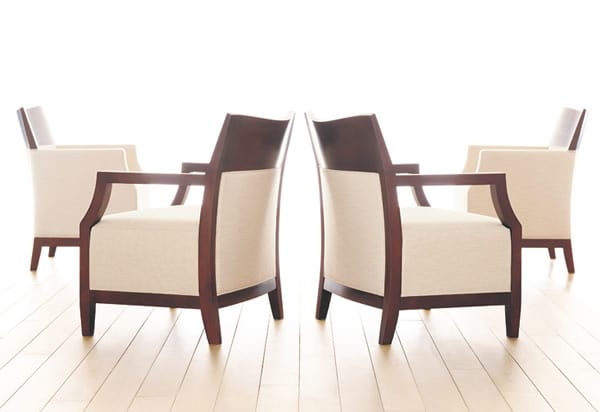 Just like the thickening plot of a classic novel, the Madison chair by Bernhardt Design is as intriguing as it is beautiful. Its arms and seat are upholstered with white fabric while its legs and upper back are left bare. The white fabric contrasts beautifully against the wood hue to give the chair a supreme look.
The chair's curvy back and thick cushion provide total comfort allowing you to sit for many hours. Thanks to its sturdy wooden frame, the Madison chair will make a lovely addition to your living area or office reception for many years. It comes in contrasting tones of light and dark colored wood.This seat will give your home or office a stylish look and add modern appeal. It will excellently show off your great taste in furniture.
Have you already chosen the best place for the Madison lounger in your home?