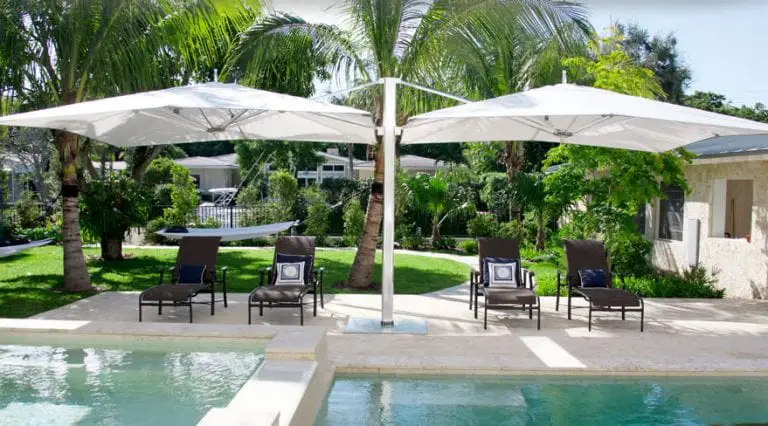 Dual Cantilever Parasol is the latest addition to Tucci's fabulous outdoor furniture collection. It is comprised of two umbrellas that provide luxurious shades and create two separate living areas under one unit. It provides uninterrupted shade at its best and is easy to operate.
The parasol has an informal elegance and a design that won't go unnoticed in any space. You can place it by your poolside or in your patio and pair it with your favorite loungers, deck chairs, and side tables. It offers a cool refuge away from the heat of the day.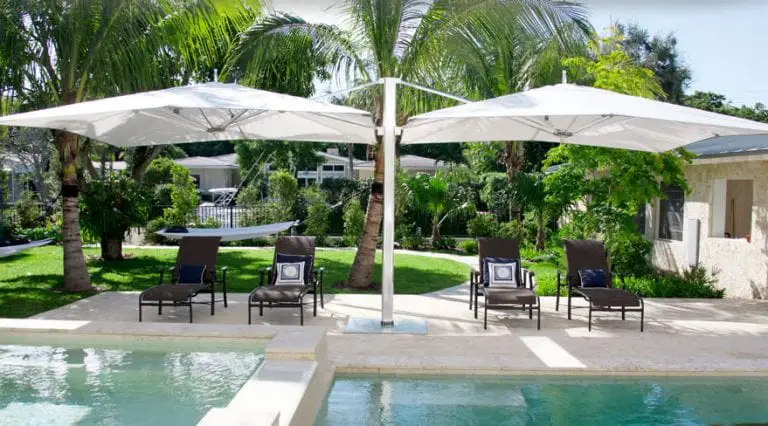 Dual Cantilever Parasol by Tucci has a tandem-retrieving crank system and aluminum hardware which ensure shade ease and a lifetime of durability. Its solo crank gently opens both shades offering uninterrupted ambiance and a clear passage. The parasol has an automatic telescoping mast that allows its canopy to close smoothly over tables and chairs.
It is made with the best marine-grade materials and can withstand high winds and other weather conditions. Whether adding modern opulence to a backyard patio or decorating a green garden space, it ensures quality. Its large form brilliantly shields you from the sun's harsh rays.
You'll have a great time outdoors with this unique parasol from Tucci. It draws as much attention for its brilliant sun protection as it does for its beauty. It can easily accommodate you, your family, and a handful of your friends. Get it for your exterior and take your relaxation to a whole new level. Do you love its simple, unique look or its generous proportions?
Related Posts