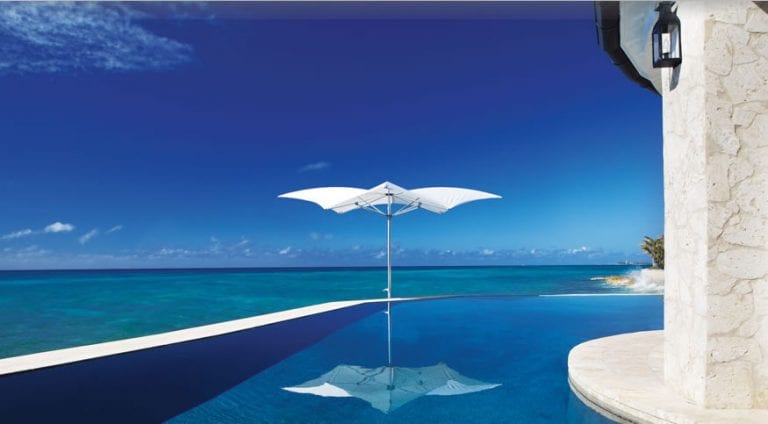 Manta Parasol by Tuuci
Dedicated to creating a harmonious relationship between innovative shading devices and the outdoors they adorn, Tuuci has formulated a range of products with dynamic and impressive designs that are able to metamorphose any outdoor space into a luxurious spot. The Manta Parasol, one of its latest designs, is one such piece. It exemplifies the company's philosophy to the fullest.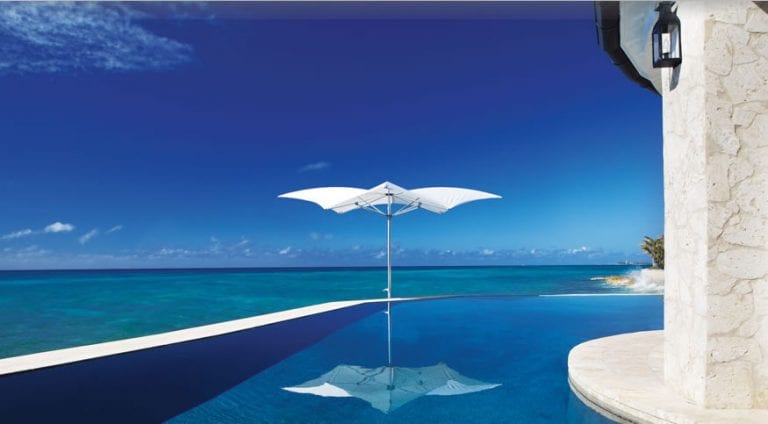 The Manta Parasol by Tuuci redefines the boundaries of shade architecture. Its patented Bracket Hub System, marine-grade aluminum components, and marine pulley lift system all speak volumes about the fresh, futuristic approach that has gone into designing it. The parasol's clean and classic finishing epitomizes the use of state-of-the-art technology.
Deep reaches of blue oceans served as an inspiration for its innovative design. Manta takes off as a flight above the seascape. Its gentle, soaring form reverberates with the sounds of the oceans and adds a quality of floating lightness to any outdoor decor. It makes a perfect fit for your exterior and exhibits fine qualities of extreme weather resistance, durability, and strength at every given opportunity.
Manta is easy to maintain ad can be set up permanently or temporarily outdoors. Its utilitarian design is not only good for the outdoors; it is perfect for those who want a durable parasol.
The Manta Parasol is a complete delight; it shields you with its magnificent form and allows you to lounge luxuriously for hours on end. As the folks from Tuuci say about it, "Open air living spaces have never experienced the tranquil comfort this awesome and imaginative shade platform provides." Well, there is nothing more to add, is there?
Related Articles: