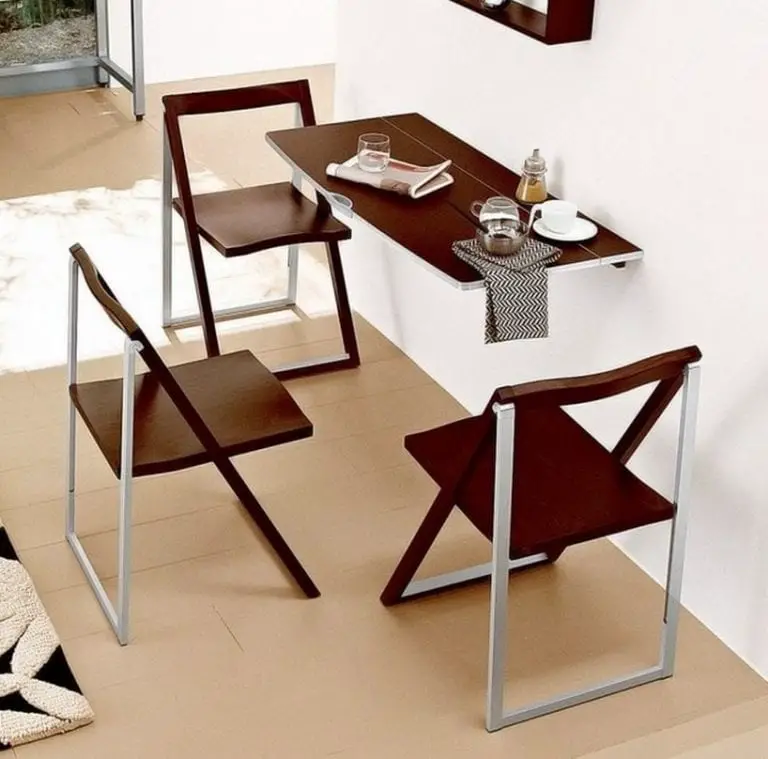 Great Small Kitchen Table Ideas
Whether you live in a studio apartment or just need the right kind of table to fit inside your kitchen, sometimes a smaller model is exactly what you need. Not everything has to be large and take up a ton of space, instead, you can utilize what you have a create cozy spaces even in the tiniest of nooks.
We've compiled a fun list of small kitchen tables ideas, designs and photos that you can use for family dinners every night, afternoon crafts and homework with the kids and even your morning coffee and magazine read. Let's have a look, shall we at the 12 space conscious examples picked by our editors?
This silver-toned beauty has a modern finish and delicate, feminine appeal with its fun, purple accent. It's a great piece for a breakfast nook or even one to adorn a bay window. It's a great piece, because of its size, for an apartment as well. And whatever centerpiece you decide to create will certainly stand out and pop!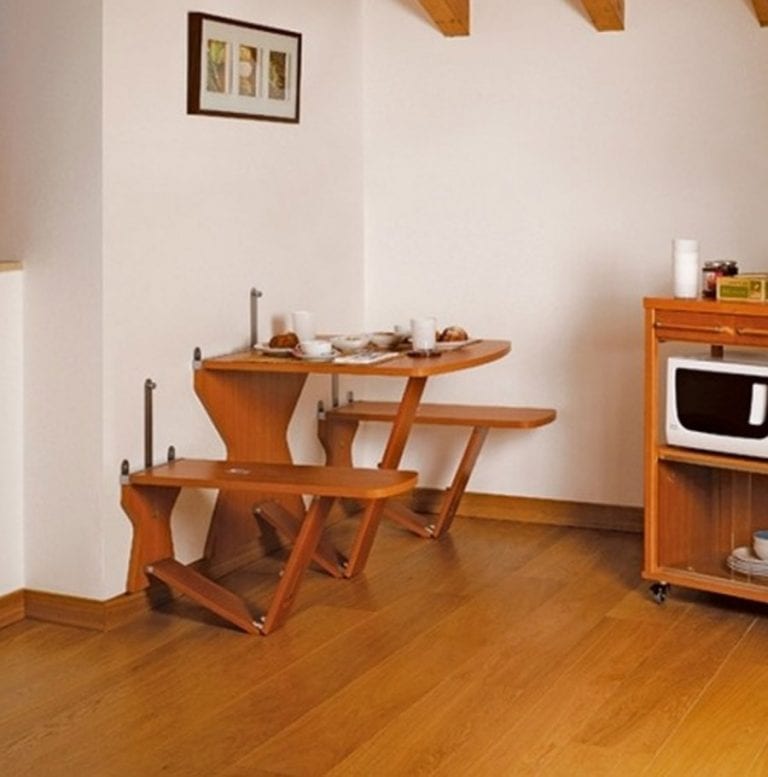 Now this piece will definitely utilize a small space your apartment. Its wooden foundation makes for a traditional feel but its design is interesting, unique and incredibly innovative. It definitely gives off a dining quality, don't you think? We're sure a romantic dinner for two would do well here too!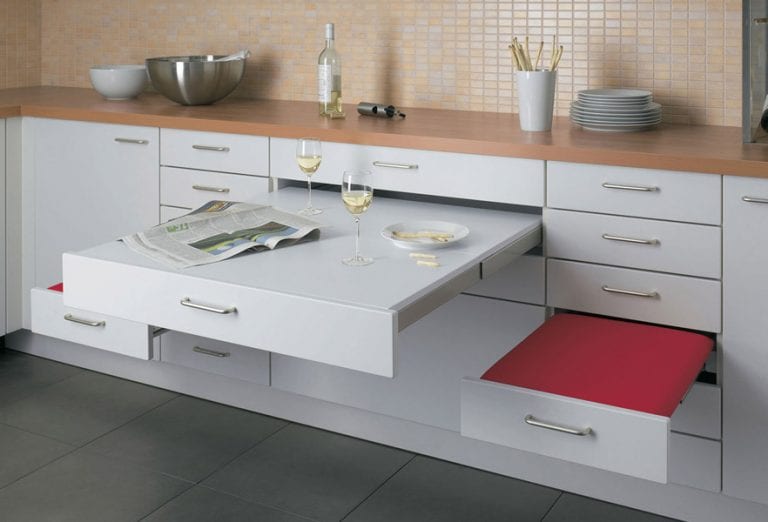 This system was made for a kitchen with innovative vision, modern style and not a whole lot of space to work with. It's a playful and fun way to enjoy your kitchen and utilize what you've got in your home! It's great when your single or it's just two lovebirds sharing a space.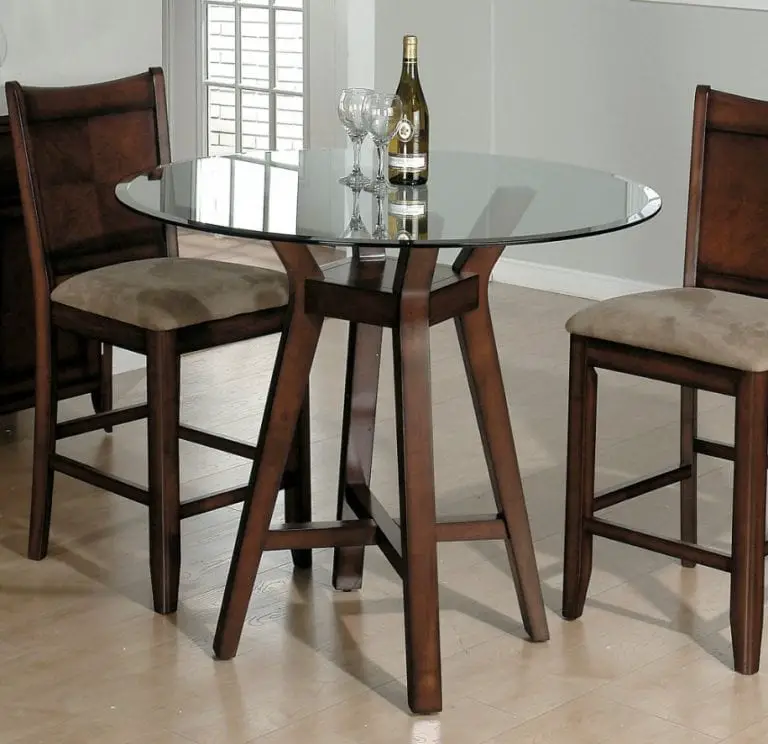 Here's a great example of a traditional, yet stylish, small pub table. The glass tabletop adds a beautiful, sophisticated edge to this wooden, cozy foundation. This works great in a corner when you don't even have a nook to work with! And a pop of color in the center of this table would do it well.
Similar to the first idea in the list, this is another chic and modern design with a touch of femininity thrown in. This shade of green creates a youthful and futuristic pop. It mixes well in this light and open space but it would also work in a tighter corner or even just as a play table for the kids!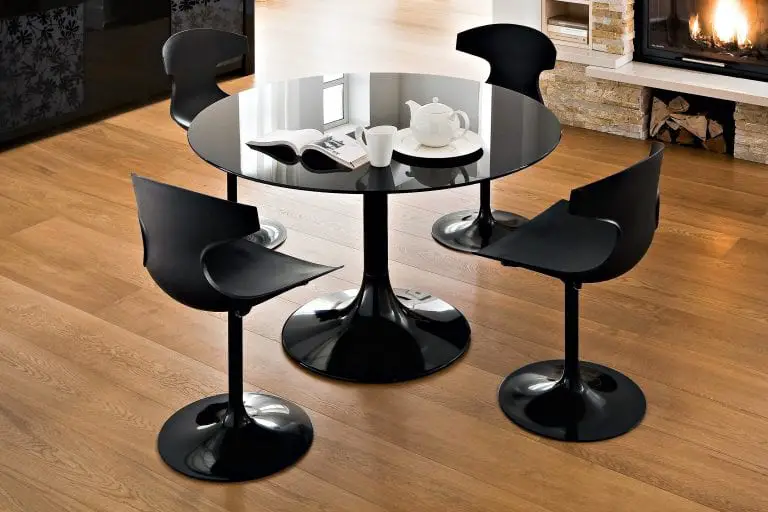 Super chic, super modern and a splash of posh appeal thrown in, this black beauty is so versatile and such a gorgeous design. It's smooth lines give it a girlish touch but its midnight color and clean features provides a powerful punch to any room it's needed in!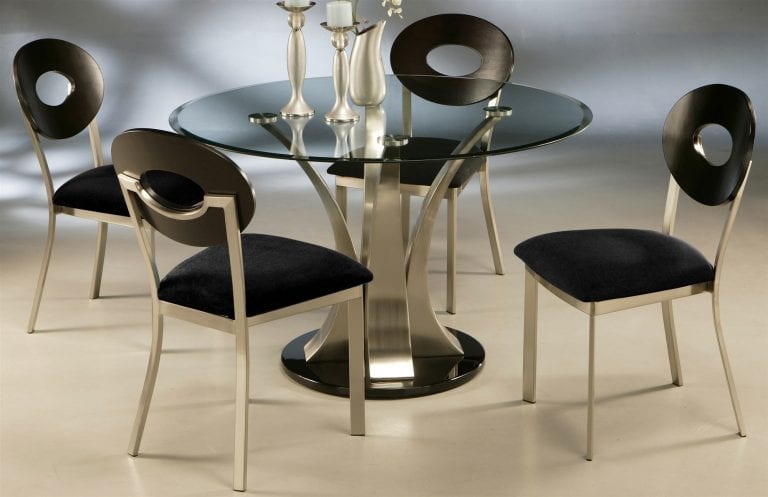 If you have a small dining room to play with, your table needs to have a stylish presence yet coordinating size. And this modern and sophisticated furnishing set works for both breakfast and holiday dinners when you only have the room for one choice!
Check out this favorite of the bunch with it's creamy white and silver accents. It's modern, yes, but it's also homey in feel and doesn't take away from the overall theme and style of the room with a bulky design. Instead it was made for function and blendable appeal.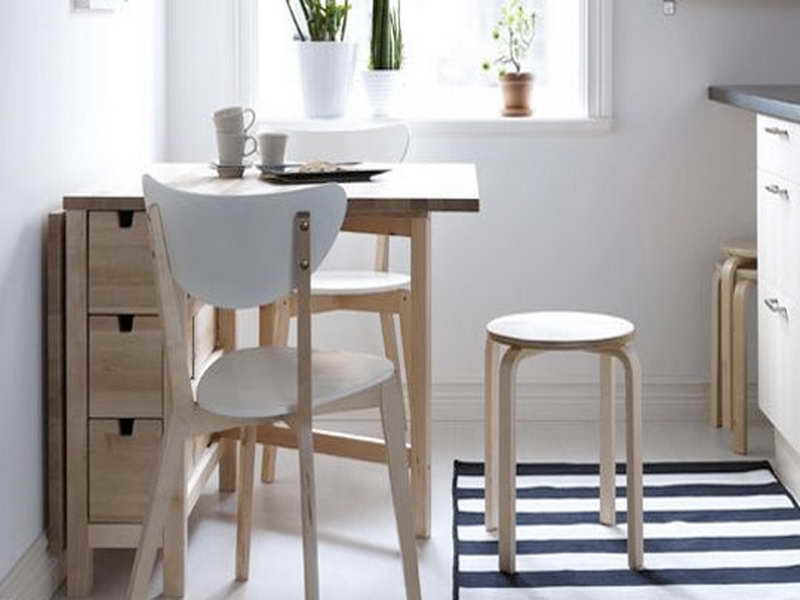 We are absolutely in love with this quaint and charming wooden nook table. This was made for a small space with a modern cottage feel. It's quite hipster in style and goes well within a variety of interior design styles and visions. Again it looks great with a pop of color on the table but also does well in neutral, monochromatic spaces.
This idea blends two bold styles into one fierce and compact design: modern and Victorian. There's quite a bit of delicate and feminine lines mixed with these contemporary and powerful materials. It works great highlighted in a more open space, but of course, functions in smaller areas as well.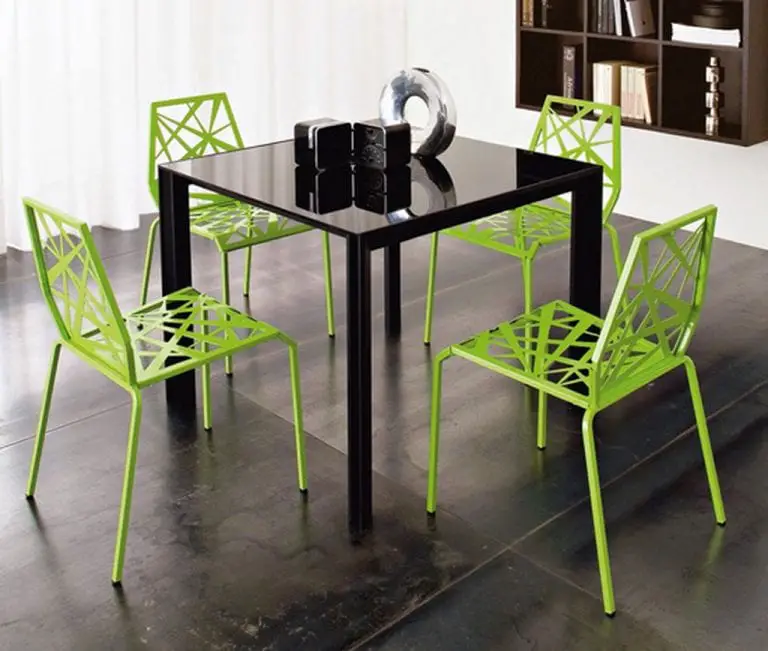 How fun is this set and how fun are the lime green chairs creating a fun and youthful vibe! We see this piece as the perfect option for youthful and vibrant apartments without too much room but with a big vision for fashion forward energy and style.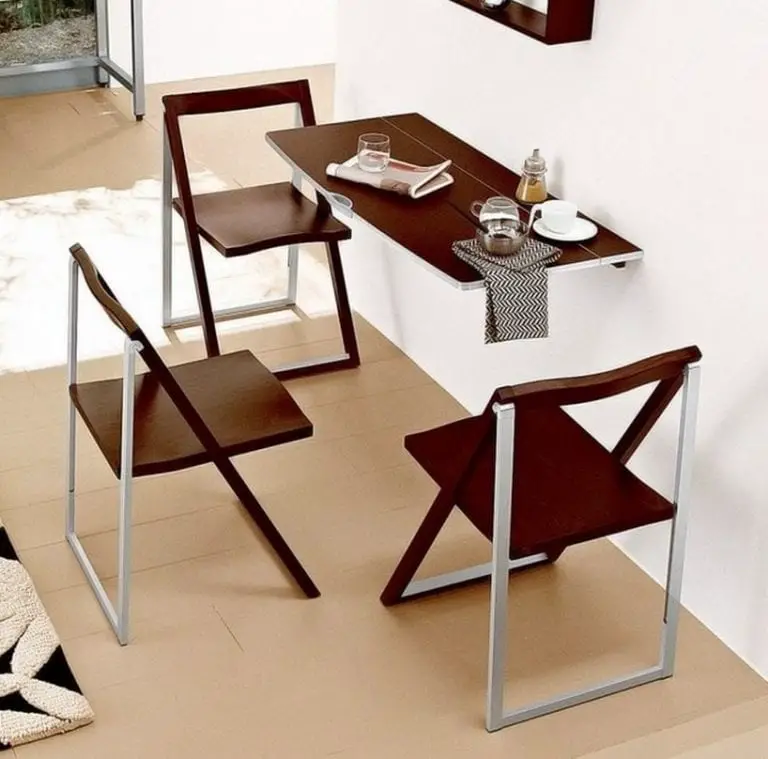 If you really don't have the room fold this down and get started on breakfast! This is super chic and modern but still very traditional and homey with its chocolate brown dressing. Again, we love this innovation in interior design and its luxurious, futuristic feel.