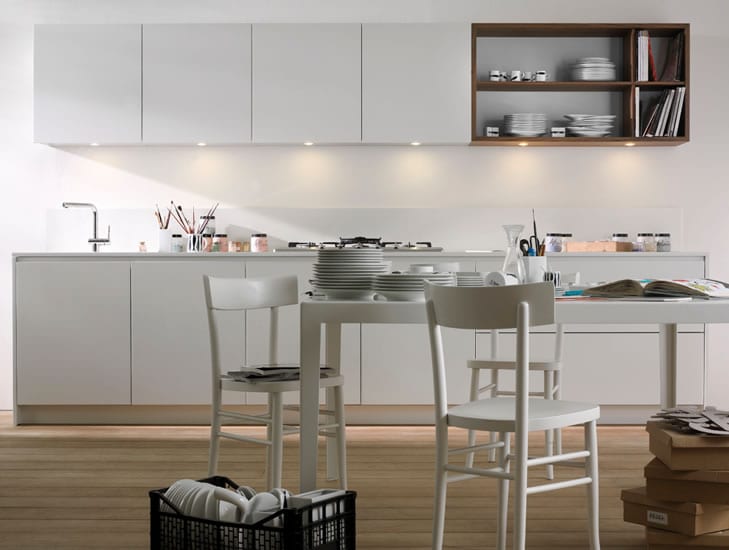 One-12 Kitchen by Schiffini
With the invention of fire came cooking and with cooking came the need for a separate space to make meals. This space was given the name kitchen and is one of the most loved rooms in a home. It is where people gather to share meals, try out new recipes, or show each other how to cook.
The kitchen is so important that being a chef is one of the most honored professions today. If you are an aspiring chef, a professional chef, or simply enjoy cooking for your family and friends, a good kitchen like One-12 is a must. It stimulates creativity and brings out the innovator hidden in each one of us.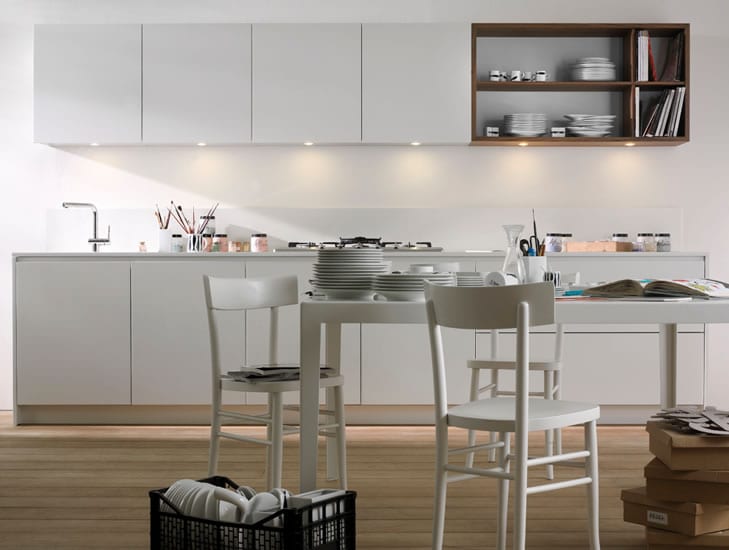 The One-12 Kitchen by Schiffini gives a new angle to the linearity of kitchens without handles. Its cabinets and drawers have distinctive shapes on their upper edges which serve as handles. The handles offer a firm hold and help them to open effortlessly. They create a unified look in kitchens that is hard to achieve with other designs. The drawers have partitions which help you to arrange your cutlery easily. A few shelves are provided for basic kitchen essentials.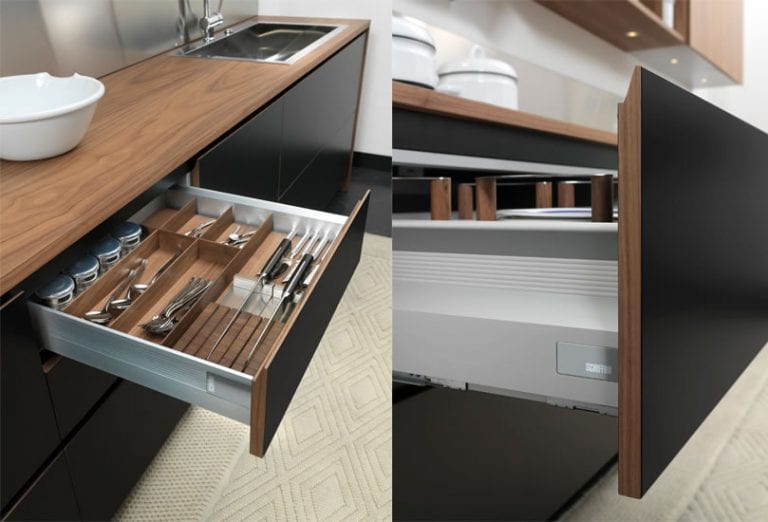 If you are passionate about cooking and love trendy cooking environments, One-12 is for you. Each of its elements has been carefully chosen to take boredom out of the kitchen. Minimalist details allow it to blend easily into different settings. While it looks simple in appearance, it offers plenty of style.