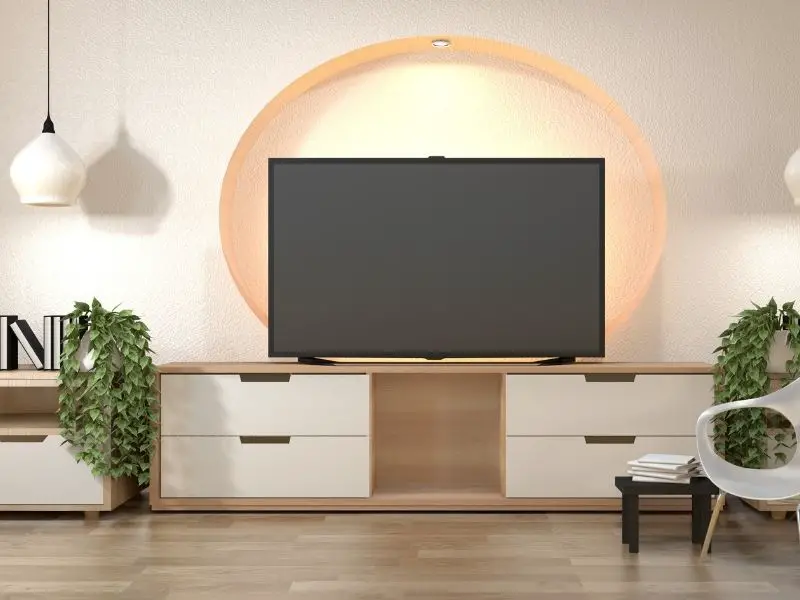 Setting Up Your TV In The Living Room
For most families, the living room is where everyone gathers. It's for cozying up during Friday night movies or watching early morning cartoons. So, it's natural to assume that we all have a television plastered to the wall or standing tall on a nice entertainment center somewhere in the space. Instead of the traditional ways of caddy cornering the TV or locking it away in an old-fashioned, wooden center, let's take a look at some modern, stylish living rooms and pay attention to how they treated their  televisions.
We love the idea of hanging your flat screens right on the wall, especially when your wall is an artistic piece in and of itself. Take this incredibly trendy and contemporary living room, the TV isn't the focal point of the room but just an addition to the space. It blends in with the fun wall textures and eclectic, fashionable accents.
Front and Center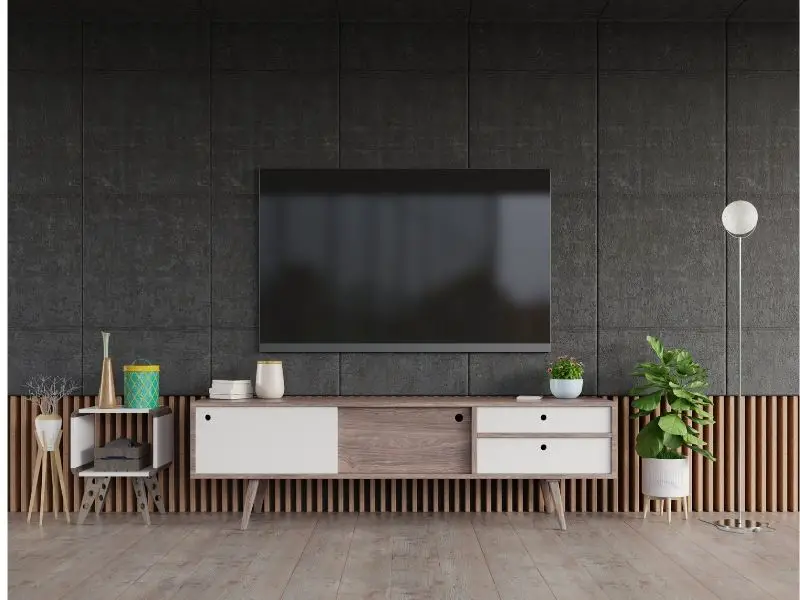 If you're a fan of simple and sleek, then place your flat screen front and center on a nice, crisp wall.  Mount your television right onto the wall and keep the rest of the space slick and clean without too many accents or accessories. Instead use the color palette and furniture pieces to speak the style.
Uniquely Placed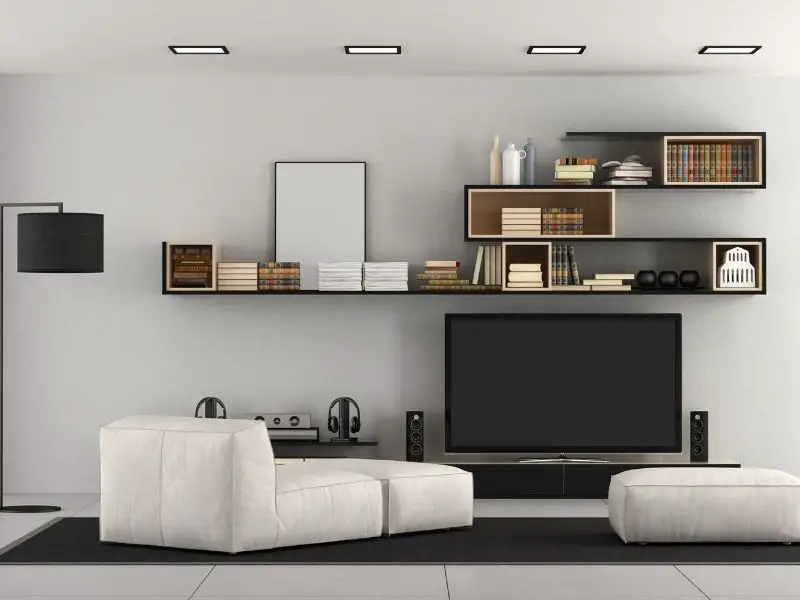 We're so used to placing televisions in the center of the wall that we haven't even begun to think of the possibilities of not going that route. Instead, use an art piece or a cluster of fun home accessories as the wall's and guests focal point, while placing the TV in a corner that's easily seen and an eye-level for prime, movie watching. It'll give the suspected layout a modern, edgy twist.
In the Wall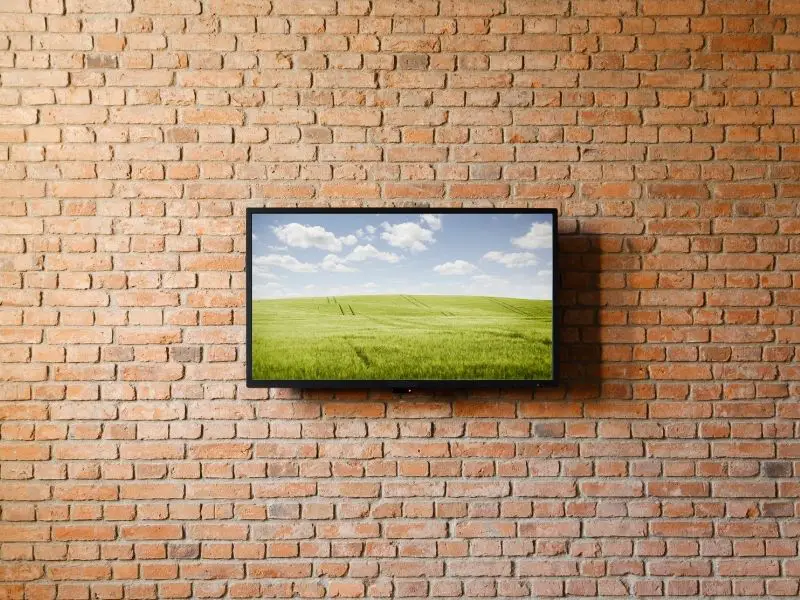 If you're really creative and gutsy enough, create a wall for the TV. It's a great way to blend the piece into the room and the 3-D look will make for an interesting design element for the space. Just think, instead of buying an entertainment center for the TV, you're creating a room for your TV to mesh with.
On a Shelf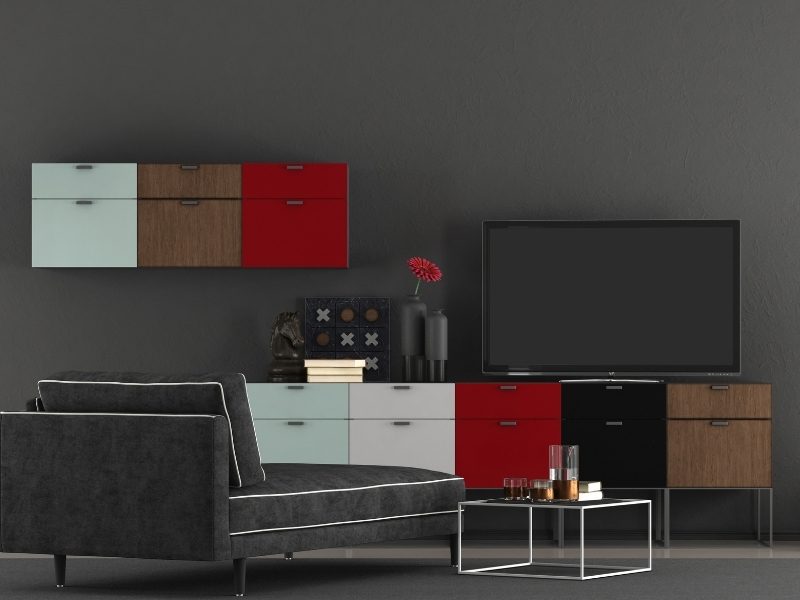 Maybe a floating shelving unit is just what you need to finish off your futuristic, modern living room. Televisions are getting lighter and lighter, so, you don't necessarily need a big piece to hold it up. Instead go for something with more slick style and appeal, like this "floating" shelf.