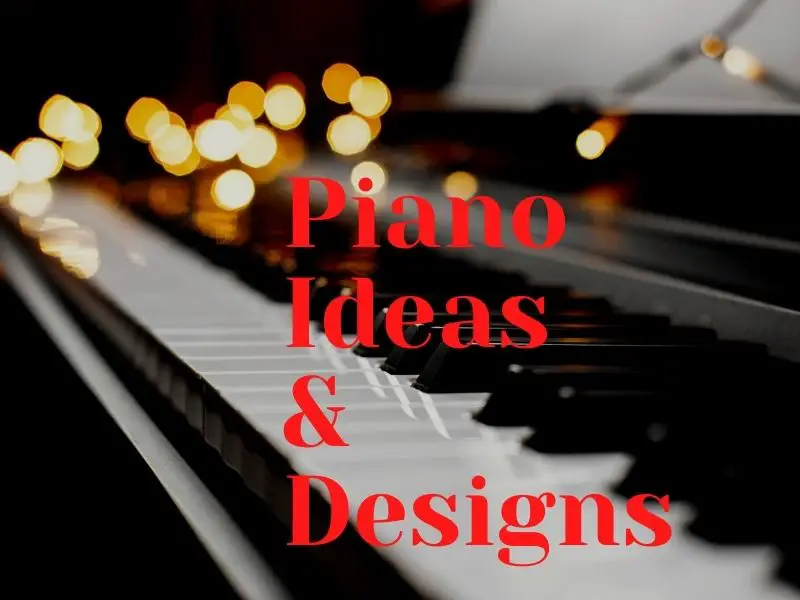 Living Room Pianos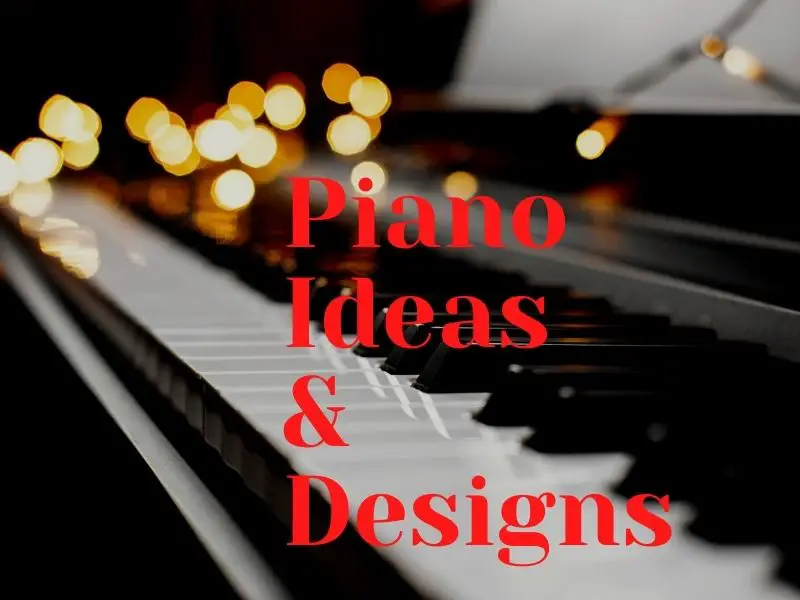 Do you host a lot of dinner parties and neighborhood get-together's in your house? Are you a fan of clean, slick and contemporary style? With a bit of formal design and a beautiful piano, you can create an amazing room fit for entertaining, wowing and enjoying.
Let's take at look at five formal living room and piano ideas, fit for a queen, a king and their charming families.  The piano has hundreds of years of history being an entertaining centerpiece.  Some families still sing and use the piano.  
Recently I attended several recitals where children showcased their music education.  The great thing is that a piano is elegant and a great compliment in a formal living room.
The sound of a piano is one that most people can recognize. A digital keyboard may be the next best thing for those who are on a budget or do not have enough space in their house to fit an acoustic model, but it's always important to find out whether your instrument offers excellent sounds, authentic touch and feel with all the extras you need so they suit
You know how when we hear someone play something from memory? It's amazing because there isn't any sheet music involved! We're listening to them getting deep down into themselves – pulling up old memories long forgotten…memories hidden away by time which come back through these beautiful melodies seeming like raindrops trickling onto our skin after being dried off by sunshine- making us whole.
---
In a Hurry?
A Quick View of "THE" Most Popular Piano
Image
Title
Price
Prime
Buy
Alesis Melody 61 MKII - 61 Key Music Keyboard / Digital Piano with Built-In Speakers, Headphones, Microphone, Piano Stand, Music Rest and Stool

Prime

Eligible

Check Me Out On Amazon

Top

RockJam 61 Key Keyboard Piano With LCD Display Kit, Keyboard Stand, Piano Bench, Headphones, Simply Piano App & Keynote Stickers

Prime

Eligible

Check Me Out On Amazon
Alesis Recital – 88 Key Digital Electric Piano / Keyboard with Semi Weighted Keys, Power Supply, Built-In Speakers and 5 Premium Voices (Amazon Exclusive)

Prime

Eligible

Check Me Out On Amazon
YAMAHA P71 88-Key Weighted Action Digital Piano with Sustain Pedal and Power Supply (Amazon-Exclusive)

Prime

Eligible

Check Me Out On Amazon
Yamaha P71 Digital Piano (Amazon Exclusive) Deluxe Bundle with Furniture Stand and Bench

Prime

Eligible

Check Me Out On Amazon
Electric Keyboard Piano 61-Key, Ohuhu Musical Piano Keyboard with Headphone Jack, USB Port & Teaching Modes for Beginners

Prime

Eligible

Check Me Out On Amazon
YAMAHA YPT260 61-Key Portable Keyboard with Power Adapter (Amazon-Exclusive)

Prime

Eligible

Check Me Out On Amazon
RockJam 54-Key Portable Electronic Keyboard with Interactive LCD Screen & Includes Piano Maestro Teaching App with 30 Songs

Prime

Eligible

Check Me Out On Amazon
Alesis Virtue - 88-Key Beginner Digital Piano with Full-Size Velocity-Sensitive Keys, Lesson Mode, Power Supply, Built-In Speakers, 360 Premium Voices and 3 Months of Skoove Lessons Included

Prime

Eligible

Check Me Out On Amazon
LEGO Ideas Grand Piano 21323 Model Building Kit, Build Your Own Playable Grand Piano, an Exciting DIY Project for The Pianist, Musician, Music-Lover or Hobbyist in Your Life, New 2020 (3,662 Pieces)

Prime

Eligible

Check Me Out On Amazon
Product prices and availability are accurate as of the date/time indicated and are subject to change. Any price and availability information displayed on [relevant Amazon Site(s), as applicable] at the time of purchase will apply to the purchase of this product.
Prices pulled from the Amazon Product Advertising API on:
---
1. Rockjam 61 Keyboard Piano
61 Key Keyboard Piano
The No1 Choice Piano
Traditional piano feel
LCD display
Very popular piano with outstanding ratings and reviews
Includes a padded seat
61 Key Electronic LCD Teaching Keyboard SuperKit. Includes a keyboard stand, keyboard bench and headphones. The RockJam 561 is an all-in-one package that allows musicians of all levels to play with ease and optimal performance.
Kids and adults alike will benefit from the adjustable and sturdy stand, a padded stool and the over ear headphones that are all included within the superkit. The super kit also comes with power supply, saving batteries from going to waste.
The RockJam digital piano has a number of features that make it an attractive choice for amateurs trying to find their footing in the world of music. With 100 different tones, 50 demo songs and even more rhythms, this 61-key instrument provides hours worth of entertainment with just one purchase. The large LCD screen makes text instructions easy to read as you play along while recording your performance on the go or uploading recordings from other devices such as tablets or smartphones!
The keyboard comes in weighing less than 20 pounds. The included steel stand is sturdy with an ergonomic Z-shaped design while a comfortable stool makes it easy to collapse for storage when not in use. Included headphones are well padded and plug directly into the keyboards as does a microphone jack so you can sing and play at once
---
2. The Thumb Piano
Finger Piano
Handcrafted with high quality materials
Natural dried wood
Natural wood grain
Keys with embossed letters
Highly rated and popular choice piano
If you're looking for a small instrument that packs a big sound, the Kalimba is perfect. It's easy to hold but has surprisingly large voice and will keep elders active with their minds sharpened by challenging hand-ear coordination skills. Kids about 4 5 6 7 8 9 10+ year old also enjoy playing on it because of its 17 keys which are smooth so they can play without scratching up nails; this instrument would make an ideal family purchase as well!
The clear sound of the Kalimba's keys is a powerful way to make contact with your inner self. The logic, purity and spiritual core that appear in African Music can often be found within certain songs from different cultures around the world. It speaks deeply to us because it touches our most intimate feelings: joy when there are high notes; sadness for low tones or long stretches without them.
The kalimba is a musical instrument that provides an insightful and peaceful experience. The diverting world around you fades away when the deep, rich tones of this African harp fill your ears. A soothing sound to combat against life's stresses! You can play with someone else as well such as your spouse or friend.
Key Features
The thumb piano is handcrafted with high-quality material and ore steel bars

Natural air-dried wood

Keys are embossed with letters and notes

5 minutes to learn a song.

60 days unconditional return guarantee
---
3. The 61 Key Music Keyboard
61 Key Piano For Beginners
Another highly regarded piano
Excellent reviews & ratings
61 keys
300 voices
40 demo songs
Skoove 3 month premium subscription for interactive online piano lessons
The Alesis Melody 61 MKII keyboard is a great beginner piano with all the features you need to start playing. The MIDI output offers excellent sound quality and has 300 built-in sounds for layering or splitting modes, 40 demo songs, an easy assemble stand that can be raised from 25″ up to 37″.
It also comes equipped with headphones which mute the speakers automatically when plugged in as well as three different bench adjustments so anyone of any height will have room enough while practicing their skills on this instrument!
For years the sound banks for keyboards have been limited and boring. With an expansive in-demand sound pallet at your disposal – including pianos, strings, brass, woodwinds percussion mallets guitars synths even sounds effects – there is no need to be bored any longer!
You can layer multiple sounds together or split two across the keyboard all with a friendly user interface that makes it easy to find just what you're looking for.
With our vast library of high quality samples we give you endless possibilities when composing music; from soft piano melodies through thunderous orchestral scores on down to crisp acoustic guitar chords and everything else in between.
Skoove is the best way to learn piano! Whether you're interested in learning popular songs or classical music, Skoove has a course for every level. The experienced team of musicians at Skoove are always ready with one-on-one help if you ever need it—and new lessons come out monthly so that you never run out of fresh content.
The easiest and most enjoyable way to learn how to play the piano is through our online courses on www.skoove.com; these adapt based on your skill set and give feedback as needed throughout each lesson (no pun intended). These range from beginner tutorials all the way up into intermediate pieces–with plenty more added every month!–so there's something for everyone no.
---
4. 88 Key Digital Piano
88 Keys Professional Piano
88 weighted keys
High class grand piano style
3D surround
Built in Bluetooth
Flip cover come with a slow closing function to protect your hands and keyboard
Donner is the first digital piano that offers a true representation of what it feels like to play an acoustic grand. This isn't some plastic toy; this instrument has depth and character, with heavy hammer weighted keys. You can feel just how much care went into its design when you see the 88 key full-size keyboard come alive in your hands as you create new music for yourself or others!
The Donner DDP-90 tone of voice should be as if you are sitting in front row during the concert. The instrument is using AWM sampling technology to better restore the sound from its original grand piano, and so that it can effectively train your ability to distinguish sounds like a pianist does on stage or room. Allowing for enjoyment with headphones through amplifier where music listener becomes immersed in world o f their favorite tunes while being surrounded by rich detailed sound coming from powerful speakers which envelops every audience member within earshot.
---
5. The Beginner 88 Key Digital Piano
88 Key Weighted Beginner Piano
Top rated electronic piano
Excellent for teaching & learning
Advanced French dream sound source
2×25 watt speakers
A must-have for any music enthusiast, the Yamaha P71 has high quality piano tones that replicate a true acoustic instrument. With its 10 different types of sounds and an included sustain pedal, it is perfect for aspiring musicians who are looking to make their own personal sound in whatever genre they want!
The new, sound-producing keyboard is less than 12 inches deep. Weighing just 25 pounds and easy to move from room to room with its USB port and headset jack connections, this device can be easily connected to an amplifier for a large variety of sounds.
A great video for those who are seeking to learn how to use a piano.
Where do you put a piano in a living room?
The center of the room, if possible, is the best place for your piano. Try and avoid anywhere where there will be a door opening or drafts in the room.
How do you make a piano look good in a room?
Decorating your piano area with books, vases, and plants that add taste and quality to the design.
Should a piano be placed against the wall?
It is best to avoid placing a piano against external walls since the temperature fluctuations will make it go out of tune.
Maybe you are looking for a music room idea or music inspired furniture? We have a couple of posts below that go into detail about other interesting music subjects. Take a look before you leave…