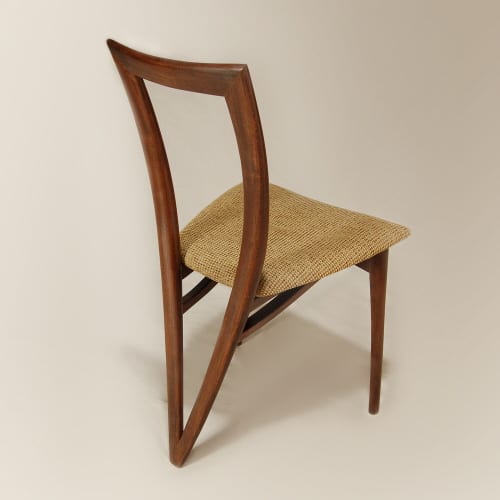 Handmade Dining Chairs
Handmade furniture has qualities and characteristic that mass production just won't match up with, and craftsman Reed Hansuld is quite gifted at the trade. In a previous post Furniture Fashion reviewed Reed's roll-top desk, and here is his new chair that may be perfect as a companion to the desk or as a dining chair around your favorite table.
This sleek chair is available in a variety of domestic and exotic hardwoods, and features double tapered laminations, and mortise and tenon joinery.
Available for commission at around $2000 from Etsy.com