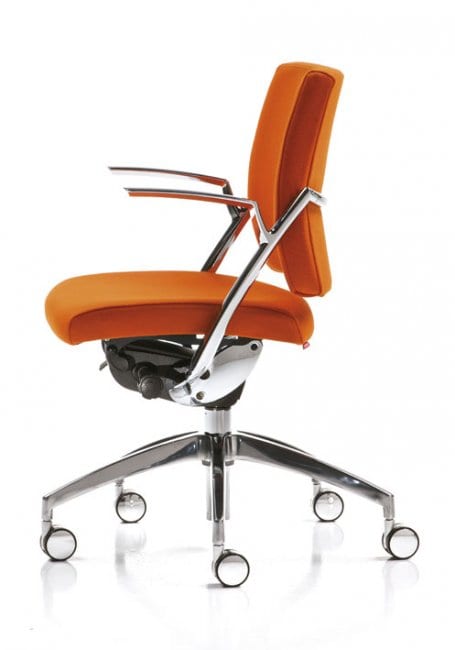 Creating home or office workspaces entails merging technology, creativity, and functionality to develop inspiring, vibrant environments. Modern workspaces have embraced versatile furniture elements to form milieus that support creativity.
In creating the Reaction Office Chair for Infiniti Design, designer Giancarlo Bisaglia focused on creating a seat that supports comfort and functionality while still appeasing the desire for contemporary furniture that adds style to any office environment.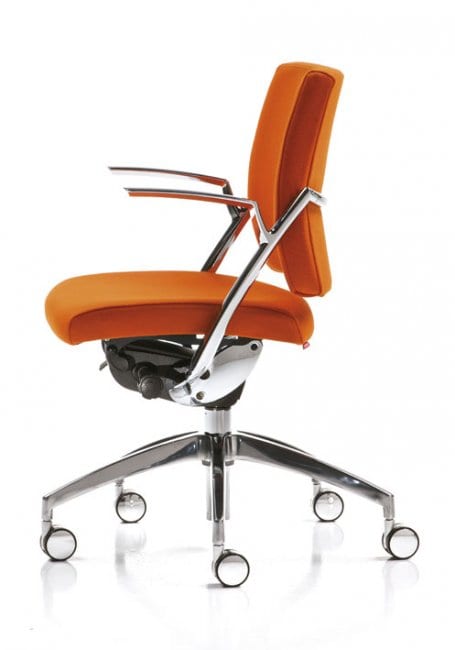 Set in a die-cast aluminum structure, this chair embodies sturdiness and sheer durability. In spite of its strong character, the aluminum adds a tinge of modishness against the colorful fabric.
Whether placed in your home office or at a communal workspace, the Reaction Office Chair by Infiniti Design will harmonize your space creating a professional yet comfortable work environment. Particularly outstanding is its gas-lifting system that allows you to adjust its swivel base.
In merging design and technology, designer Giancarlo Bisaglia constructed this chair with a Synchron Multi-block dynamism that lets you conveniently synchronize the back and seat for optimal comfort. Inbuilt anti-shock technology keeps the back from suddenly assuming a vertical position.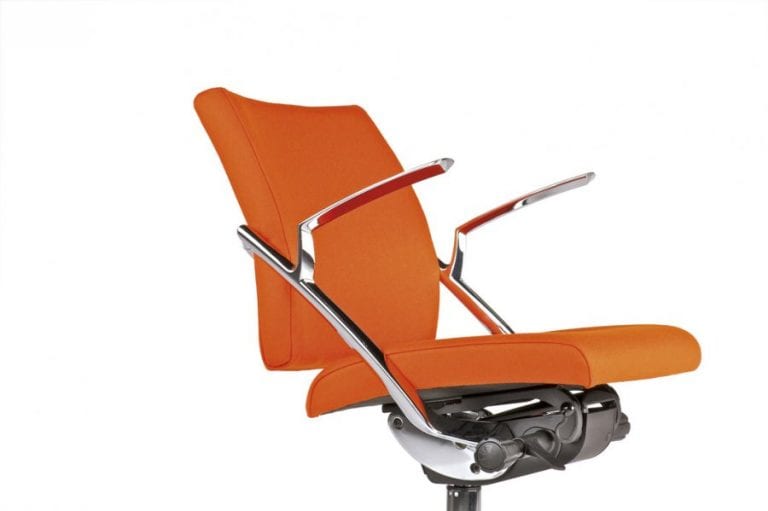 Reaction clearly derives its name from its versatile personality which allows you to bring into line different elements to create a seat that alleviates the pressures of work. Upholstered in leather or a choice of eco-leather, it assumes a traditional classic look. Covered in vibrant colorful fabric, it exudes a youngish, modern flair that is truly eye-catching.
Would you choose an office chair upholstered in leather or one covered in vivacious fabrics?