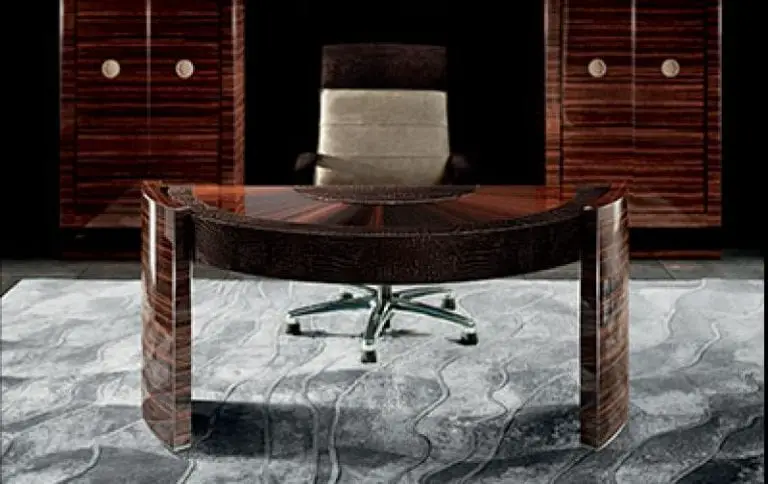 Kiri Desk by Capital Collection
Your desk is where you run your day, interact with coworkers and clients, and make decisions that guide your future.  Your desk should express your unique personality and reflect your vision to all who see it. That is why the Kiri desk from Capital Collections is such an excellent choice when you want something that's different. 
Gone is the bulky form and the basic rectangular shape. The designers at Capital Collections reinvented everything traditional about executive furniture in order to create an innovative, progressive, and unique piece that fits your work style.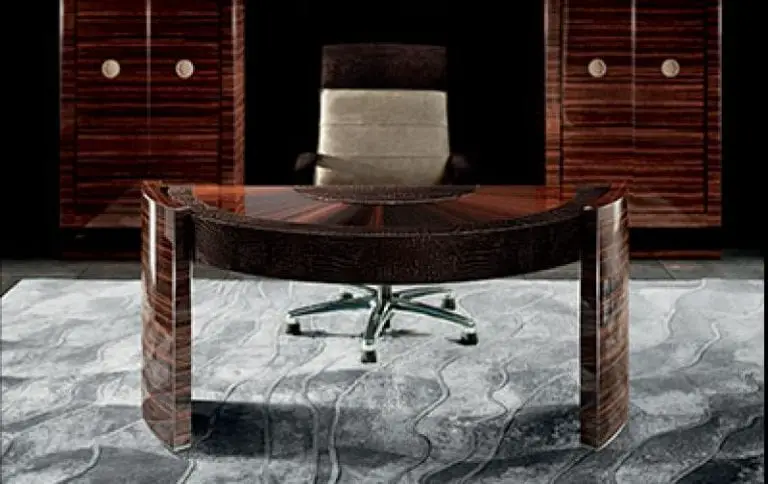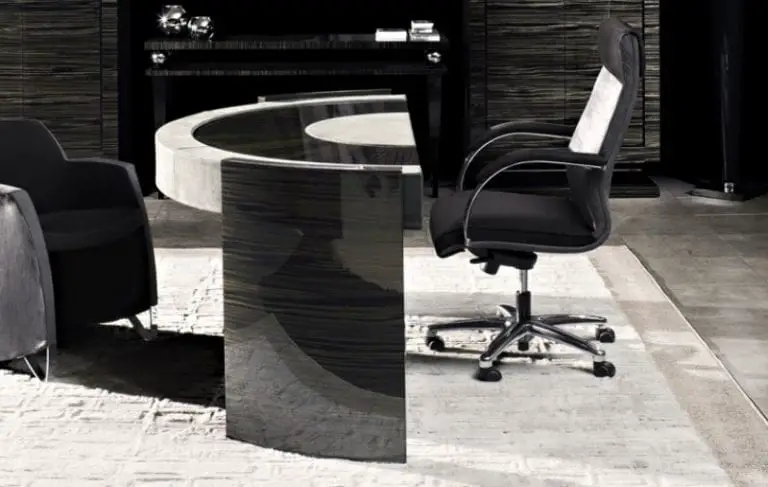 An Italian company with nearly half a century of craftsmanship to build upon, Capital Collection strives to bring the most forward thinking designs that Italy has to offer built with European craftsmanship and attention to detail. 
The construction of the Kiri desk by Capital Collection is no different from the high standards of Capital Collection for any of its pieces, so this desk is built to handle daily use as the focal point of your office.  Despite its generous size and large work surface, the open concept of the Kiri keeps the desk from crowding or darkening a room visually.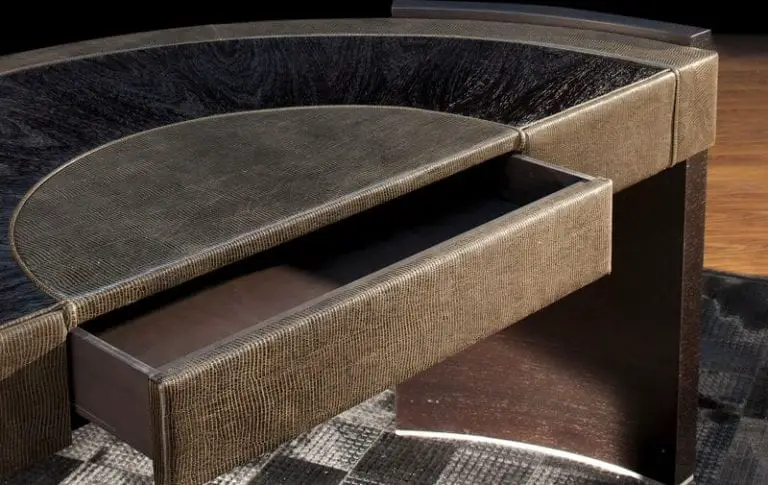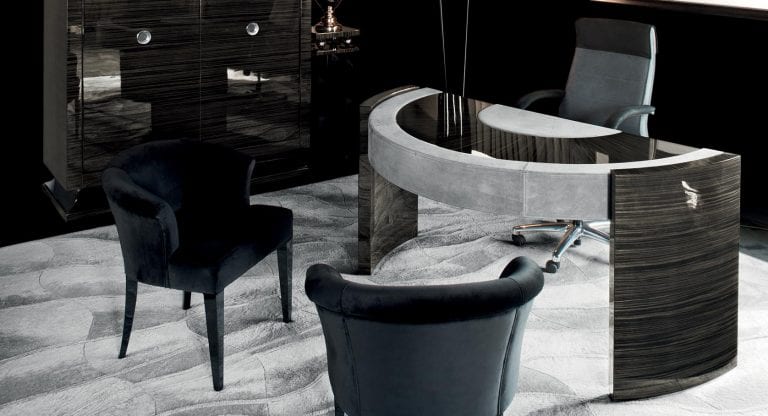 With two side legs supporting the thick slab tabletop, the Kiri desk has a monolithic presence in either a high-contrast black and white or rich wood tones.  The half-circle arc offers a softer, more contemporary shape than traditional office furniture, so you'll have a unique and cutting-edge style from which to run your day.  What important decisions will you make from behind the Kiri ?