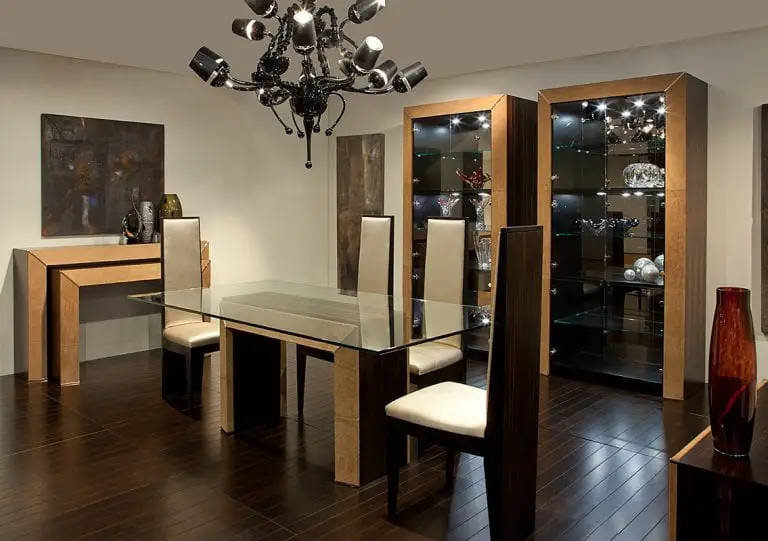 Diamond Dining Collection by GC Colombo
The newest creation by renowned furniture house GC Colombo is the Diamond Furniture Collection. It is made up of a dining table, chairs, sideboards, and 3 nesting furniture pieces. The nesting pieces look like tall, slender coffee tables but have very slim tops.
They come in a neutral color and can be used to display artwork, photographs, or beautiful collections. Diamond has a mixture of finishes which emphasizes its design details and graphic signs.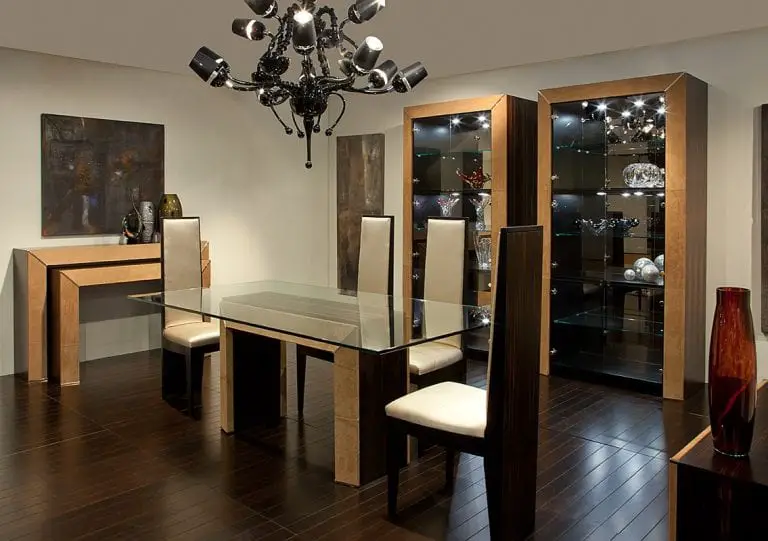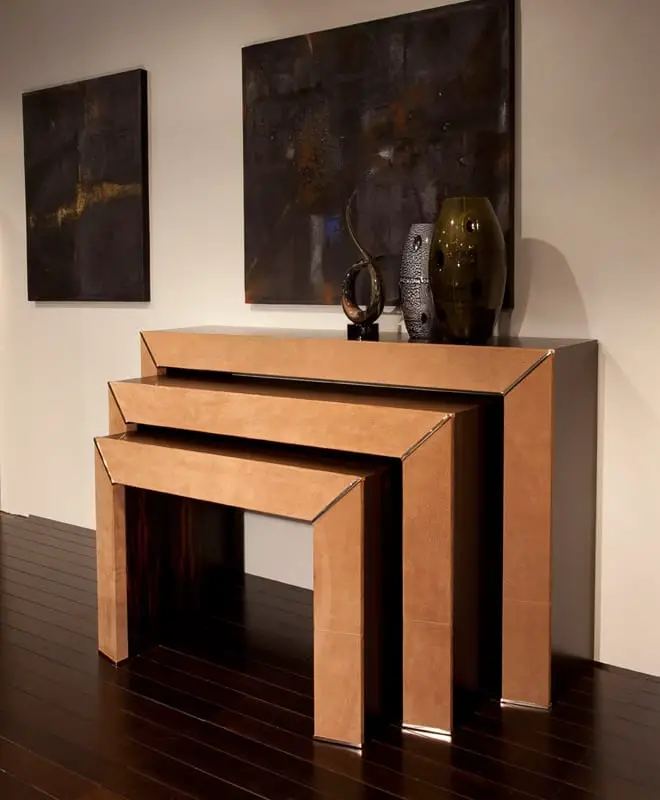 Each piece in the Diamond Dining Collection by GC Colombo is just like a diamond, shiny and elegant. They all have beautiful veneers which merge beautifully with their heterogeneous materials. Chromed inserts brighten up the exotic veneers. The furniture pieces are connected by a rich and refined design. The sideboards have beautiful lights which shine like diamonds.
They have glass façades and exteriors upholstered in nabuck leather. The Diamond table has a glass top and upholstered legs while the nesting pieces are upholstered throughout.  The chairs are characterized by wooden frames and high backs which are upholstered at the front.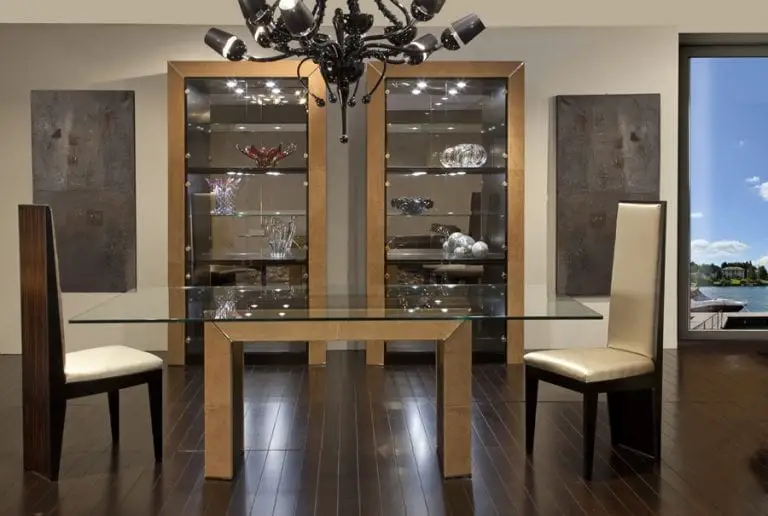 Diamond is a collection designed to stir up emotions. It is eclectic and versatile and looks great in any space. It amazes with its unusual lighting systems and opening mechanisms. The collection will add warmth and personality to your space. It is perfect for those who want to yield to refined aesthetic and sophistication in their interiors. It transforms lifestyles and captivates without saying a word.
Do you like the style and look of the Diamond Dining Collection?