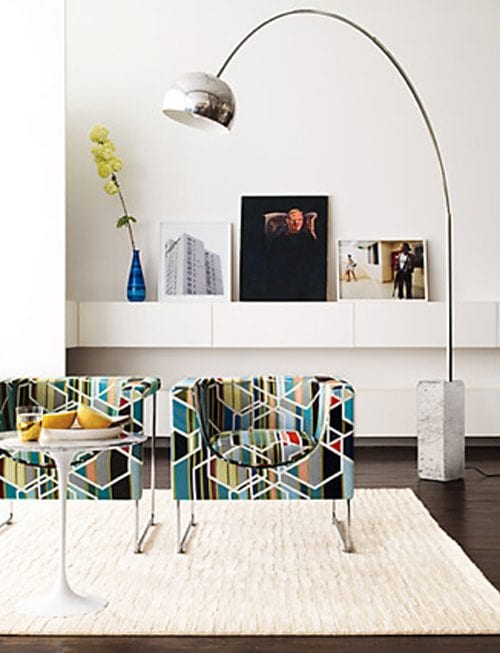 Arco Corner Floor Lamp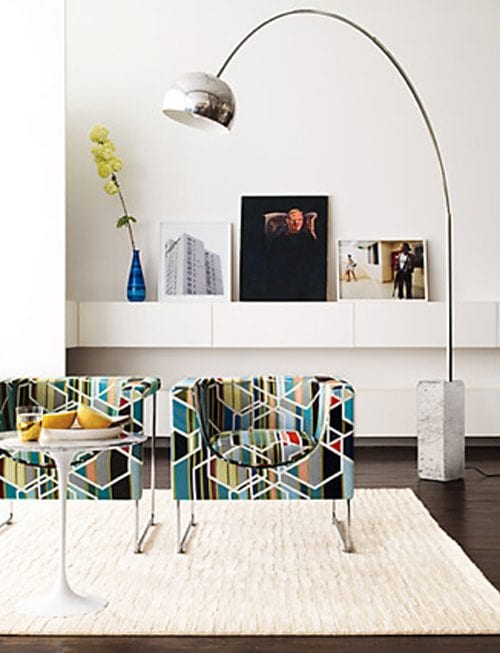 Photo credit: DWR
One of the easiest ways to introduce drama into a room is to do it with light. Whether it's the tone, hue or brilliance of the light itself, or perhaps the patterns made by the illumination streaming from a meticulously crafted shade, or simply the big, bold shape of the lamp itself, a great light can truly transform the space in which it lives.
The third characteristic we mentioned above — the lamp's physical size and shape — gets all the credit in the case of brothers Achille Castiglioni and Pier Giacomo's Arco corner floor lamp, first created in 1962.
Taking a stark turn from the straight lines and sizable (or not) minimalism of the midcentury modern era, the grand curve of the Arco corner floor lamp is a broad and memorable departure from the rest of its contemporaries, yet it still stands tall, both literally and figuratively, half a century later, along with its sideboards and smoking couches made famous again by the Mad Men craze of recent years.
The marble, steel, and aluminum lamp itself weighs 78 pounds, no small feat for a mover trying to transport it in one piece, but the hole in the middle of the base eliminates the hassle.
Another clever feature the brothers integrated was an eight-foot swoop allowing for a table or workspace to stand underneath the light, which requires nary a nail hole to set up.
While necessity is the father of invention, a bit of wit and style is certainly a close cousin in this case.  According to Design Within Reach, which carries the Arco, an original of the iconic light is on permanent display at the Museum of Modern Art (MoMA).
---