Home Office Design Inspiration
With many jobs offering the opportunity to telecommute or jobs you can do from the convenience of your home, the home office is becoming increasingly popular. What's great about having your own home office is that you can forgo the awful plywood cubicles, uninspiring desks, and stiff chairs.  
Home office design inspiration can essentially be an extension of your home with a style that reflects your collective tastes.
It's a great way to remove yourself from the TV and other distractions while truly making you feel at home and getting work done.  There are so many exciting styles to decorate your space, and you don't have to use traditional office furniture.
Many of these items can be bought brand new from their manufacturers, but that doesn't mean other options exist to build the perfect home office. There are lots of local marketplaces to check out for used office furniture. This can save you a lot of money, and you can use those savings to buy more office decorations and fittings.
You can find office desks, chairs, panels, and modular furniture. Building a home office for multiple people can be greatly beneficial. Additionally, you have more freedom to customize your setup at less cost.
Depending on your city, your range of options could be limited. Luckily, many shops provide flexible shipping options, which can still lead to great savings. The only downside is you might not be able to find exactly what you are looking for, and you'll have to get a bit creative sometimes to transform your office into an incredible piece of art.
If you are thinking about purchasing used office furniture from a shop in your city, make sure to look at any damage the piece could have gone through in the past, and make sure the furniture is structurally stable and isn't going to fall apart upon rebuilding it. Most office furniture is typically strong and secure, so this shouldn't be too big of a worry. However, always check any used office chair that you buy online.
In a Hurry? A Quick View of "THE" Most Popular Home Office Ideas
Image
Title
Price
Prime
Buy
Ticova Ergonomic Office Chair - High Back Desk Chair with Adjustable Lumbar Support & Thick Seat Cushion - 140°Reclining & Rocking Mesh Computer Chair with Adjustable Headrest, Armrest

Prime

Eligible

Take a Look

Top

Dell U-Series 38" Screen LED-Lit Monitor (U3818DW), Black

Prime

Take a Look
CubiCubi L Shape Computer Desk with Storage Shelf Study Writing Table for Home Office, Modern Simple Style PC Desk, Black Metal Frame, Rustic

Prime

Eligible

Take a Look
Home Office Chair Ergonomic Desk Chair Mesh Computer Chair with Lumbar Support Armrest Executive Rolling Swivel Adjustable Mid Back Task Chair for Women Adults, Black

Prime

Take a Look
Table Lamp, Bedside Lamp Set of 2 with Dual USB Charging Ports, Modern Nightstand Light Perfect for Bedroom, Living Room, Study Room

Prime

Eligible

Take a Look
LG 38GL950G-B 38 Inch UltraGear Nano IPS 1ms Curved Gaming Monitor with 144HZ Refresh Rate and NVIDIA G-SYNC, Black

Prime

Take a Look
Cubiker Modern L-Shaped Computer Office Desk, Corner Gaming Desk with Monitor Stand, Home Study Writing Table Workstation for Small Spaces, Black

Prime

Eligible

Take a Look
Furmax Office Desk Leather Gaming, High Back Ergonomic Adjustable Racing Task Swivel Executive Computer Chair Headrest and Lumbar Support (Black)

Prime

Take a Look
LG 38WK95C-W 38-Inch Class 21:9 Curved UltraWide WQHD+ Monitor with HDR 10 (2018)

Prime

Eligible

Take a Look
MONOMI Electric Height Adjustable Standing Desk, 55 x 28 inches Stand up Desk Workstation, Sit Stand Home Office Table with 4 Programmable Preset Controller (Oak Top/White Legs)

Prime

Eligible

Take a Look
Product prices and availability are accurate as of the date/time indicated and are subject to change. Any price and availability information displayed on [relevant Amazon Site(s), as applicable] at the time of purchase will apply to the purchase of this product.
Prices pulled from the Amazon Product Advertising API on:
Think Big
If you have the opportunity to design your own home, then you can custom build your own home office.  This gorgeous office below is circular with a bookcase for a ceiling and ladder leading to the top.  Unique ideas like this are a dream, but if you do have the opportunity to build your home then keep this in mind.
Photo by Collov Home Design on Unsplash
---
A Room with a View
One of the biggest reasons people may not enjoy their offices is that there isn't enough sunlight in the room.  Natural sunlight can improve your mood and perhaps increase productivity.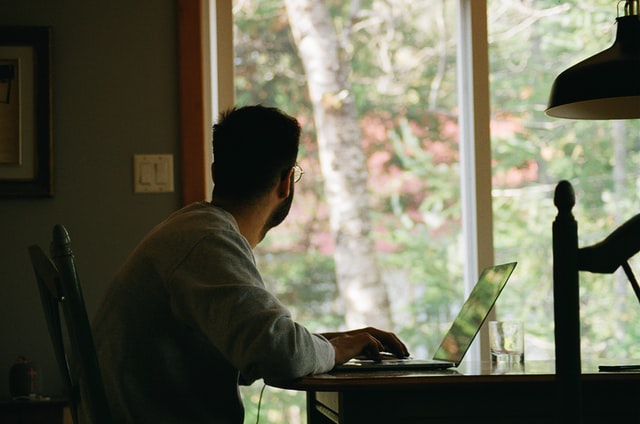 Photo by Yasmina H on Unsplash
---
Get Creative with Wall Art
One of the easiest ways to add style to a home office is by adding a unique pop of style with quality wall art.  Wallpaper or wall paint is no longer only for your grandmother and there have been modern patterns and designs popping up all over the internet.  Removable peel and stick wallpaper is the way to go in today's moving society. This floral pattern is definitely making a statement.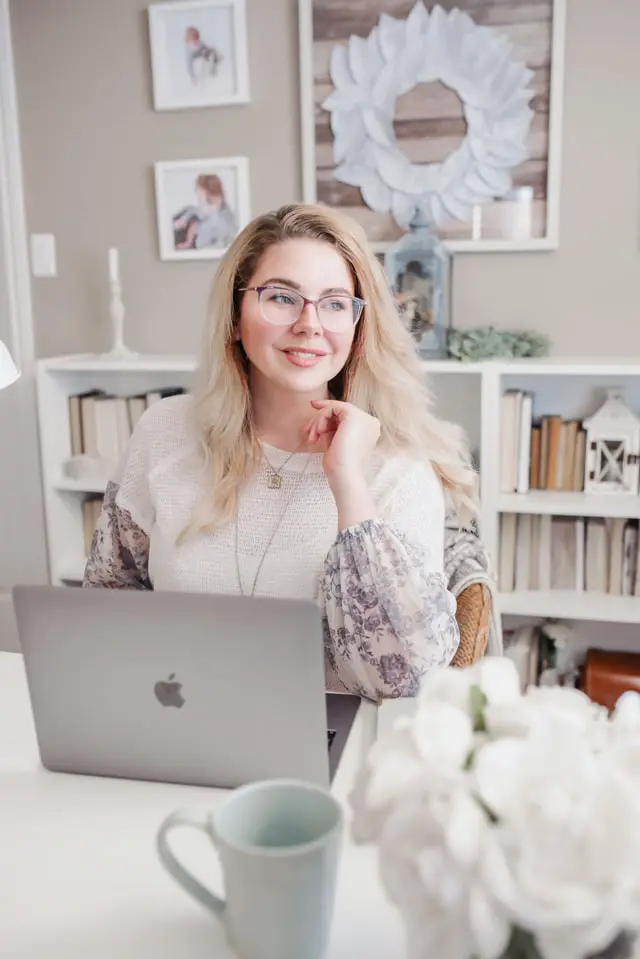 Photo by Paige Cody on Unsplash
---
Get Professional
If you see clients or customers in your office, you need to create a more professional feel.  This doesn't mean you have to compromise style. Adding simple sculptures, wall hangings, and furniture still shows off your style while promoting a professional reputation. Maybe not quite like below though.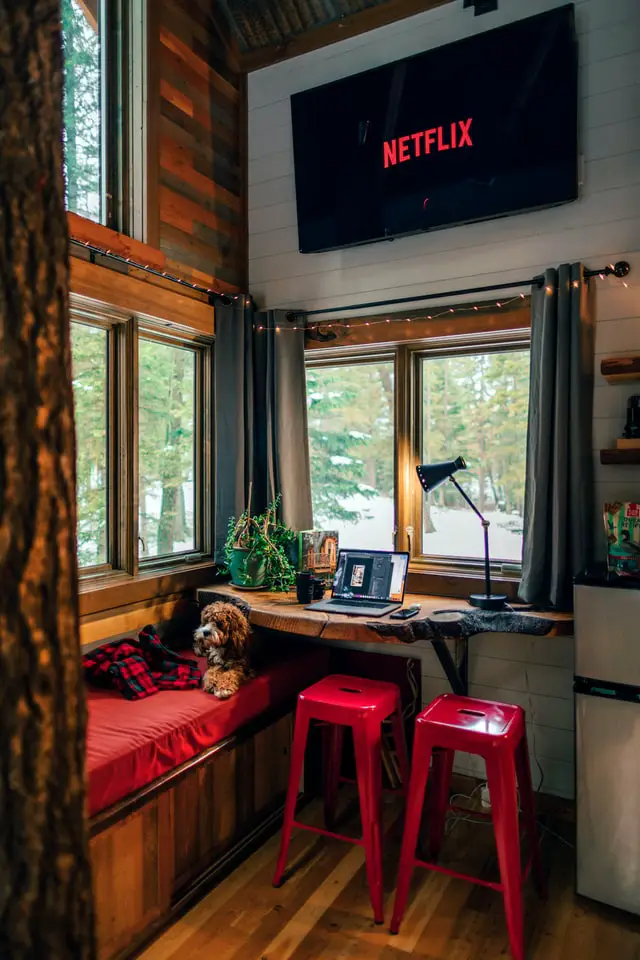 Photo by Roberto Nickson on Unsplash
---
Utilize a Small or Awkward Space
Is there a nook or oddly shaped room in your home? Use that small space or slanted ceiling to create an office space.  You don't need a big room to fit a desk and a few pieces of art. What's important is that you have a space of your own to work, create, or get inspired. 
Photo by Kinga Cichewicz on Unsplash
---
Turn a Closet into a Workspace
If you don't have a nook or a small space to turn into a home office, you can clear out a closet and utilize the space by turning it into a small home office. There's really no reason you can't create your own special workspace. The best part is that you can close the doors when you're done and use the room for something else.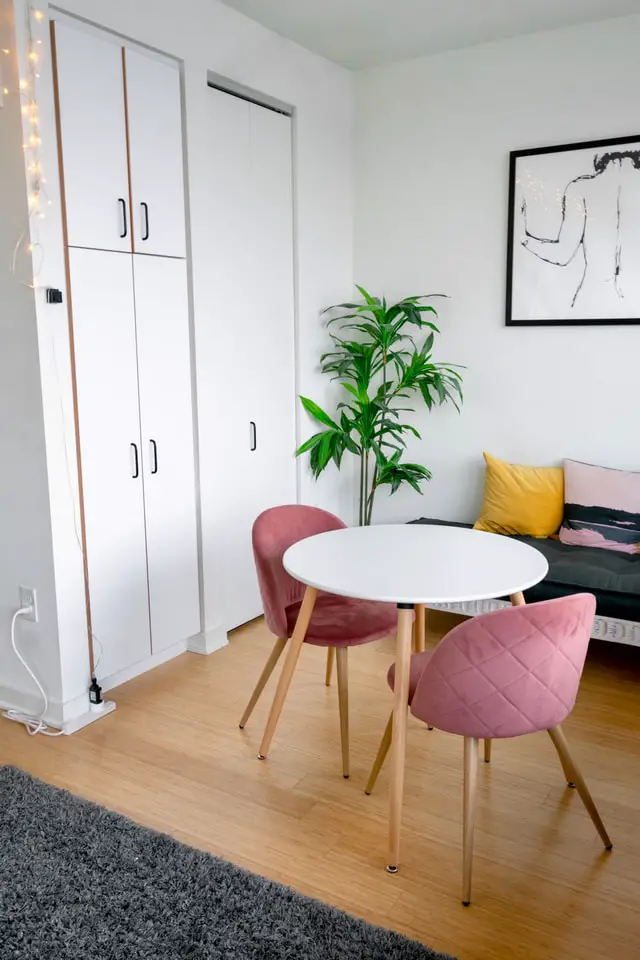 Photo by Andrea Davis on Unsplash
---
Do You Have An Old Shed
One excellent way to create a home office that truly feels like a part of your living space is by transforming your shed into a personalized workspace. With the increasing popularity of telecommuting and work-from-home opportunities, having a home office allows you to escape the confines of uninspiring cubicles and generic office furniture.
By converting your shed into an office, you can escape the distractions of the TV and create a productive environment that feels like home. The best part is that you have the freedom to design your space in any style you desire, without being bound to traditional office decor.
While you can purchase new office furniture from manufacturers, there are also alternative options available to build your ideal home office. Local marketplaces offer a wide range of used office furniture, which can help you save money and allocate those savings toward additional decorations and fittings.
You'll find a variety of office desks, chairs, and modular furniture, especially beneficial if you're setting up a home office for multiple people. Although your options may be limited depending on your city, flexible shipping options provided by many online shops can still offer significant savings.
While you might need to get a bit creative, transforming your office into a unique work of art is worth the effort. When purchasing used office furniture, carefully inspect for any damage, ensuring the structural stability of the pieces. While most office furniture is durable, it's advisable to double-check the condition of any used office chair purchased online.
With a little creativity and attention to detail, you can turn your shed into an incredible home office space that reflects your personal style and enhances your productivity.
---
Home Office Desk
A good quality home office desk is what you need to make the home office situation work. Placed in the right space in your home, with the use of natural light a good-looking and practical desk will help you to relax and work as needs must. Combine this with a good quality office chair to make everything as comfortable it should be in your office.
CubiCubi Computer Desk 55 inch with Storage Shelves
This Cubicubi computer desk is equipped with 4 Tier Storage ShelvesS

Can efficiently store various items, the suitable height allows you to easily access

The board texture along with dark metal legs give this computer desk an industrial charm appearance

This vintage-style desk is a beautiful décor for your home

The computer desk surface measures 47 x 23.6, which provides ample space

The metal frame and MDF board bring sturdiness to this desk
Prices pulled from the Amazon Product Advertising API on:
Product prices and availability are accurate as of the date/time indicated and are subject to change. Any price and availability information displayed on [relevant Amazon Site(s), as applicable] at the time of purchase will apply to the purchase of this product.
---