Home Office Design Inspiration
With many jobs offering the opportunity to telecommute or jobs that you can do from the convenience of your home, the home office is becoming increasingly popular. What's great about having your own home office is that you can forgo the awful plywood cubicles, uninspiring desks, and stiff chairs.  Home office design inspiration can essentially be an extension of your home with a style of your choice that reflects your collective tastes.
It's a great way to remove yourself from the TV and other distractions while truly making you feel at home and getting work done.  There are so many exciting styles to choose from to decorate your space and you don't have to use traditional office furniture.
Many of these items can be bought brand new from their manufacturers, but that doesn't mean there aren't other options to build the perfect home office. There are lots of local marketplaces to check out for used office furniture. This can save you a lot of money and you can use those saving to buy more decorations and fittings for your office.
You can find office desks, chairs, panels, and basically any type of modular office furniture. This can be greatly beneficial if you are building a home office for more than one person. Additionally, you have more freedom to customize your setup at less of a cost.
Depending on your city, your range of options could be limited. Luckily, there are many shops that provide flexible shipping options, and this can still lead to great savings. The only downside is you might not be able to find exactly what you are looking for, and you'll have to get a bit creative sometimes to transform your office into an incredible piece of art.
If you are thinking about purchasing used office furniture from a shop in your city, make sure to look at any damage the piece could have gone through in its past, make sure the furniture is structurally stable and isn't going to fall apart upon rebuilding it. Typically, most office furniture is strong and secure, so this shouldn't be too big of a worry. However, always check any used office chair that you buy online.
In a Hurry? A Quick View of "THE" Most Popular Home Office Ideas
[amalinkspro_table id="133924″ new-window="on" nofollow="on" addtocart="off" /]
Think Big
If you have the opportunity to design your own home, then you can custom build your own home office.  This gorgeous office below is circular in shape with a bookcase for a ceiling and ladder leading to the top.  Unique ideas like this are a dream, but if you do have the opportunity to build your home then keep this in mind.
Photo by Collov Home Design on Unsplash
---
A Room with a View
One of the biggest reasons people may not enjoy their offices is that there isn't enough sunlight shining into the room.  Natural sunlight can improve your mood and perhaps increase productivity.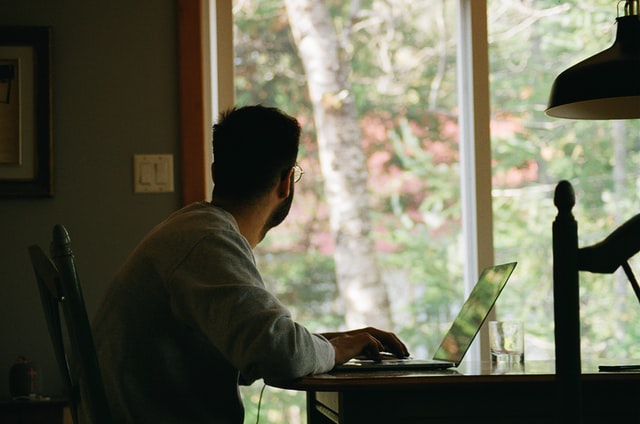 Photo by Yasmina H on Unsplash
---
Get Creative with Wall Art
One of the easiest ways to add style to a home office is by adding a unique pop of style with quality wall art.  Wallpaper or wall paint is no longer only for your grandmother and there have been modern patterns and designs popping up all over the internet.  Removable peel and stick wallpaper is the way to go in today's moving society. This floral pattern is definitely making a statement.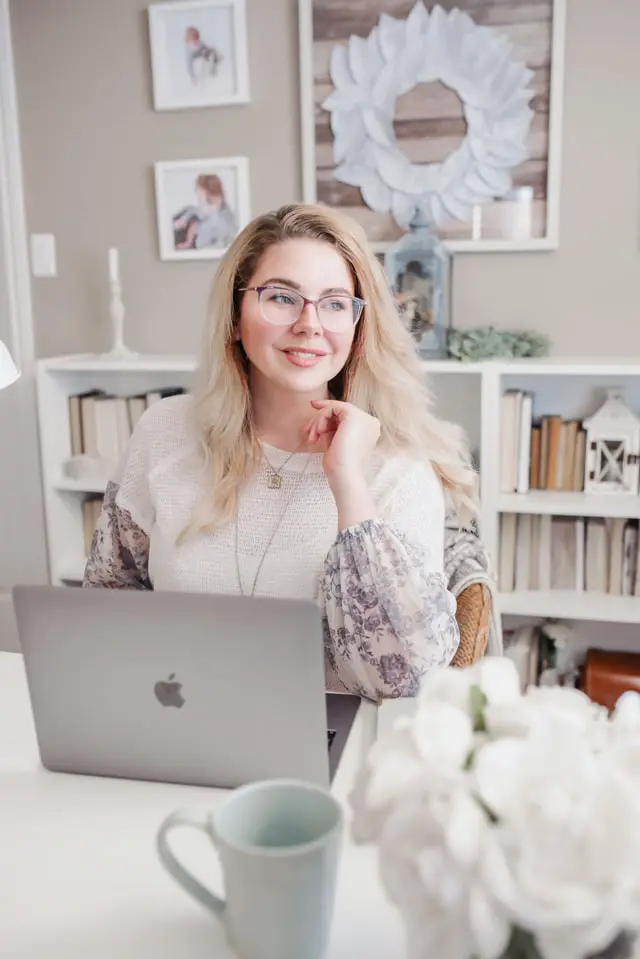 Photo by Paige Cody on Unsplash
---
Get Professional
If you are seeing clients or customers in your office you need to create a more professional feel.  This doesn't mean you have to compromise style. Adding simple sculptures, wall hangings, and furniture still shows off your style while promoting a professional reputation. Maybe not quite like below though.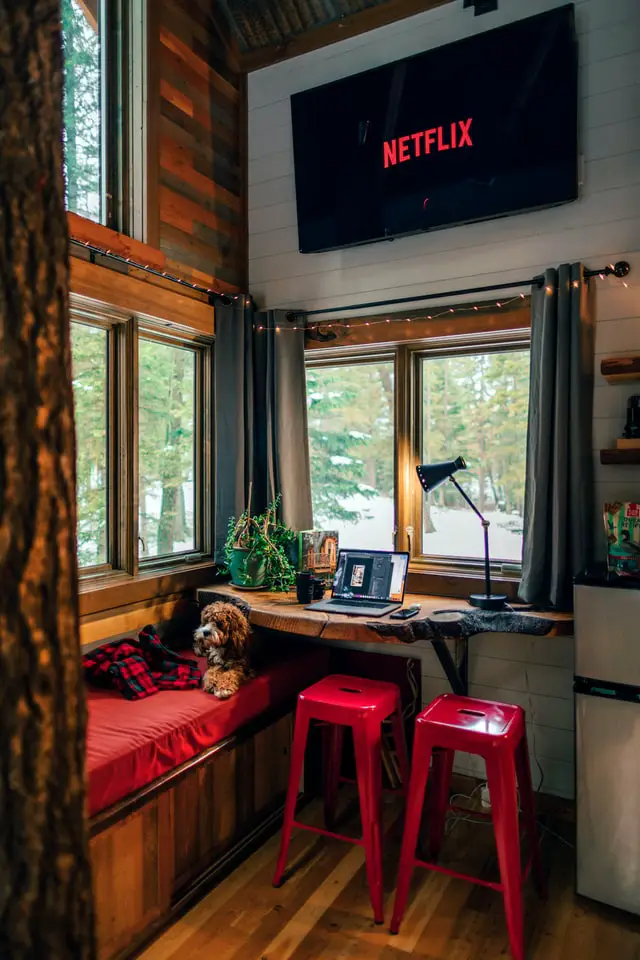 Photo by Roberto Nickson on Unsplash
---
Utilize a Small or Awkward Space
Is there a nook or oddly shaped room in your home? Use that small space or slanted ceiling to create an office space.  You don't need a big room to fit a desk and a few pieces of art. What's important is that you have a space of your own to work, create, or get inspired. 
Photo by Kinga Cichewicz on Unsplash
---
Turn a Closet into a Workspace
If you don't have a nook or a small space to turn into a home office, you can clear out a closet and utilize the space by turning it into a small home office. There's really no reason you can't create your own special workspace. The best part is that you can close the doors when you're done and use the room for something else.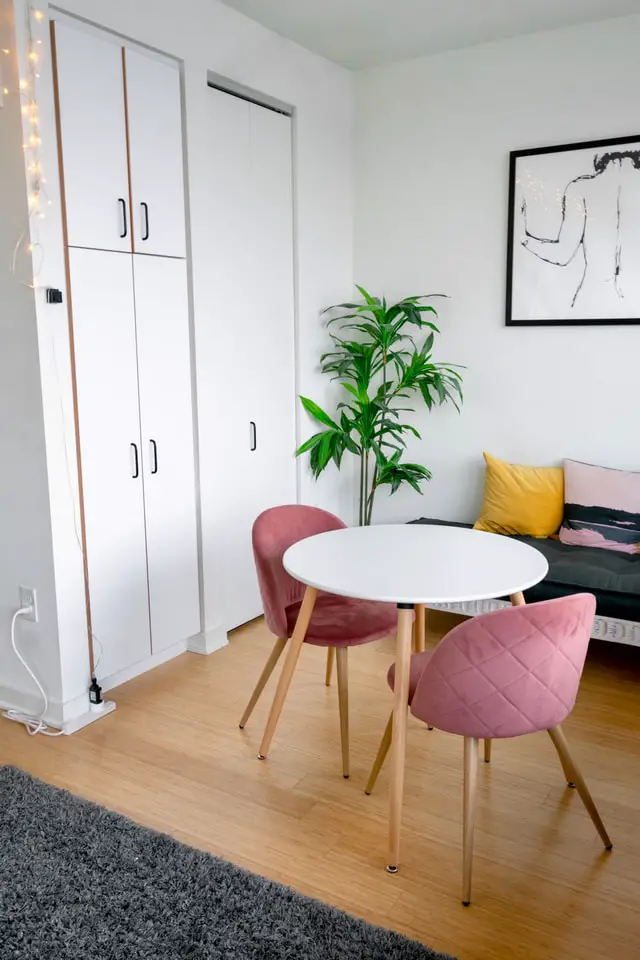 Photo by Andrea Davis on Unsplash
---
Home Office Desk
A good quality home office desk is what you need to make the home office situation work. Placed in the right space in your home, with the use of natural light a good-looking and practical desk will help you to relax and work as needs must. Combine this with a good quality office chair to make everything as comfortable it should be in your office.
[amalinkspro type="showcase" asin="" apilink="https://www.amazon.com/dp/B08FGRBYCF?tag=furnitur11-20&linkCode=osi&th=1&psc=1″ new-window="true" addtocart="false" nofollow="true" sc-id="4″ img-sizes="500:500″ imgs="https://m.media-amazon.com/images/I/51oc5mHNGiL._SL500_.jpg" link-imgs="false" specs="This Cubicubi computer desk is equipped with 4 Tier Storage ShelvesS~~~Can efficiently store various items, the suitable height allows you to easily access~~~The board texture along with dark metal legs give this computer desk an industrial charm appearance~~~This vintage-style desk is a beautiful décor for your home~~~The computer desk surface measures 47 x 23.6, which provides ample space~~~The metal frame and MDF board bring sturdiness to this desk" btn-color="#ff9900″ btn-text="Buy On Amazon" alignment="aligncenter" hide-prime="0″ hide-image="0″ hide-price="0″ hide-button="0″ width="750″ banner="Highly Rated Home Office Computer Desk"]CubiCubi Computer Desk 55 inch with Storage
Shelves
[/amalinkspro]
---