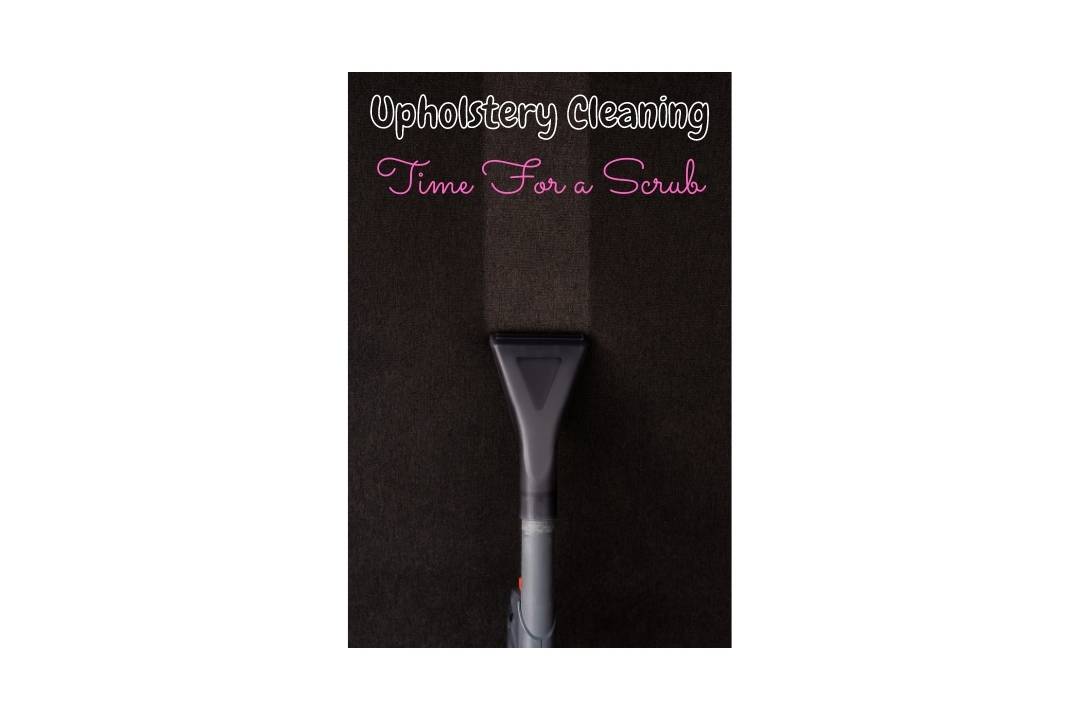 How to Use an Upholstery Cleaner
Does your furniture look dingy and completely worn-out? Does your couch smell like pet urine? What about your car seats?
If your answer is "yes" to all these questions, then it's time to clean your upholstery. For cleaning your furniture, nothing comes close to using the best upholstery cleaner to take out the stains, deep-seated dirt, and the smell that got stuck in the fabrics for a long time.
Upholstery Cleaning Basics
Before discussing how to use an upholstery cleaner, it's important to know different methods to clean your furniture.
HIRE A PROFESSIONAL CLEANER: A certified professional upholstery cleaner can do all the dirty works for you. You can expect that they know how to clean the upholstery, regardless of how dirty the fabrics are. You may need to hire a professional cleaner at least once or twice a year, depending on whether you have kids or pets at home.
Caution: Only hire certified cleaners as they pass the initial assessment conducted by proper authorities. This way, you are confident that you are dealing with competent and professional people. You can immediately see the difference between DIY and professional cleaning.
CLEAN SPILLS IMMEDIATELY: Don't wait for a second longer before you blot out that spill. Blot the area with a damp towel to take out the liquid and a dry towel right after. Don't wipe the fluid; just blot it.
TREAT THE STAINS: There are cleaning solutions made only to clean the stains in upholstery fabrics. Use the recommended product and follow instructions on how to use it to avoid ruining the fabric.
USE A VACUUM CLEANER: Use a vacuum weekly to suction the crumbs and dirt. Pay special attention to the crevices part of the furniture.
Using an Upholstery Cleaner
Before using an upholstery cleaner, make sure you FOLLOW THE POINTS above. Pre-cleaning is essential to ensure better results.
There are many upholstery cleaners, and most have specific instructions on how to operate the machine. Let's see how some of them work:
Bissell SpotBot 33N8
Bisell offers hands-free stain removal for tough stains in any fabric with the Bissell SpotBot range of hoovers. When misses happen, grab the device and put it in the same spot as the stain. Choose between the quick or deep-clean setting, and you can walk away from it.
The machine automatically measures and distributes the formula on its own to gently remove stains. The Bissell Spotbot comes with a hose, so you can use it to clean tricky spots like stairs and corners.
Bissell 3624 Spot Clean
To use this machine, follow these steps:
Remove the tank by lifting it and pulling it away from the body.
Fill the tank with the right amount of tap water and cleaning solution.
Replace the tank by lining up the tank bottom with the indentations on the machine press
Unwrap the flux hose entirely from around the unit and insert the desired tool for spot cleaning. You should hear a click once it is in place.
Plug the machine into the power outlet.
Attach the required tool to the hose.
Using the spray-trigger release, scrub the stain with the brush tool.
To remove the stain, apply downward pressure, and drag it towards you. Continue doing this until no more dirt goes with the scrubber.
Use dry strokes to remove as much moisture as possible. Repeat this step as necessary.
It's that simple to use almost any upholstery cleaner. Most of them work similar to the two examples above.
BISSELL Pet Stain Eraser
The Bissell pet stain remover is the handheld version from Bissell that comes in handy for the times when you need something quickly cleaned without the need for a full blown carpet or upholstery cleaner. A small and very popular cleaner that comes recommended and seems to be the choice of those with pets looking for a small handheld device.
Every Bissell purchase helps save pets. Bissell proudly supports Bissell pet foundation and its mission to help save homeless pets

Spray, scrub and suction to remove pet stains and messes from carpet, upholstery, stairs, area rugs, auto interiors, and more.

Grab and go cordless convenience; enjoy the freedom of a lithium-powered handheld carpet cleaner that lifts away stains using formula and powerful suction.

Formula conveniently stores in the machine and doesn't need to be mixed with water, so it's always ready for use.

Instantly and permanently removes stains like urine, feces, vomit, dirt, mud, blood, grass, tomato sauce, red wine, makeup, food grease, vegetable oils, coffee, cola, motor oils and more.

Includes two trial-size formulas.

2019 Version with increased tank capacity
Wondering what is the best upholstery cleaner to buy? Check out this post (by Melba Espinal).