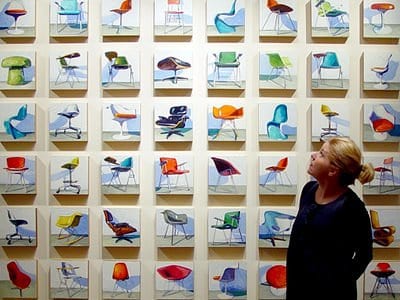 Kelly Reemtsen Design Furniture
At Furniture Fashion, we are big fans of design. I was excited to come across furniture art featuring some very famous pieces of mid-century modern works. These art works are by Kelly Reemtsen.
Kelly is a California painter that is a fan of the 1950s, 1960s, and 1970s. You can see from all the paintings that she is a collector of these works and often incorporates them into here everyday imagery.