A bed is incomplete without a statement headboard that personifies your style. The Riviera Headboard is a bold addition to any bedroom. It infuses visual appeal to rooms that is difficult to attain with other bedheads.
It is the ultimate display of luxury and will transform your bedroom into a haven of sober respite. In creating it, designer Sandrine Cholet sought to exhibit the timeless and innovative design that Treca Interiors Paris is known for.
Inspired by retro cabin accents, Riviera meticulously combines textured fabric and leather, noble materials that add to its aesthetic appeal. The textured fabric dominates the headboard while leather pieces highlight its edges.
Stitched using saddle-style top technique, the Riviera Headboard by Treca Interiors Paris will bring a rustic yet modern appeal to your bedroom. Its fabric upholstery adds pattern, texture, and dimension.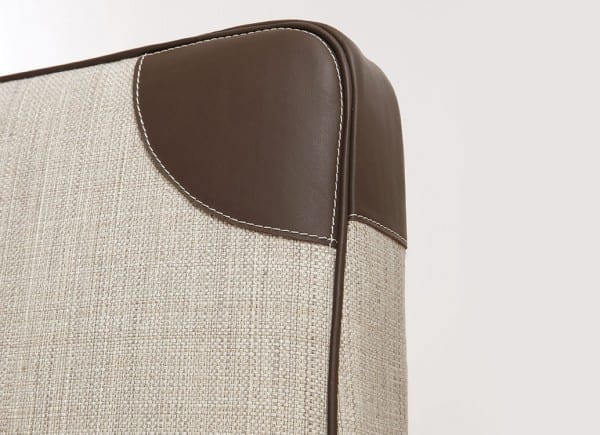 It creates a particular softness and cohesion that is essential in making the bedroom the peaceful sanctuary it ought to be.
The leather on fabric theme continues to grace the rest of the Riviera set which includes a bedroom bench. It also features on the legs. The intentional coordination and attention to detail highlight a modishness that is so characteristic of the French's admiration for all things elegant.
If you are in search of a chic bedhead, you will love Riviera. Its clean lines, visible stitching, neutral shade, and minimalist style make it a must-have for every modern bedroom.
How would you adjust Riviera to fit in with the rest of your bedroom décor?