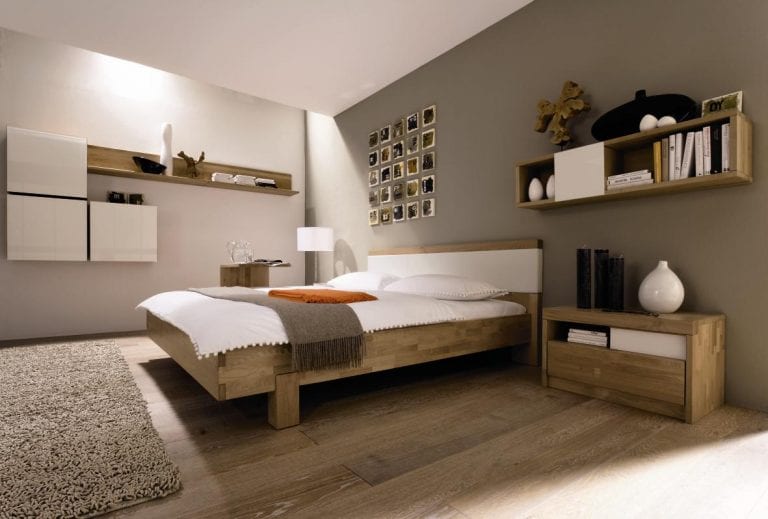 Bedroom Ideas For Men
There are so many ways to grab inspiration for your home decor, from kitchen displays to home office set-ups, we're bombarded with beautiful photos and lots of fun accents piled high in the stores. But, edgy and masculine pieces are a bit more difficult to find and cultivate. That's why we're focusing on the men today.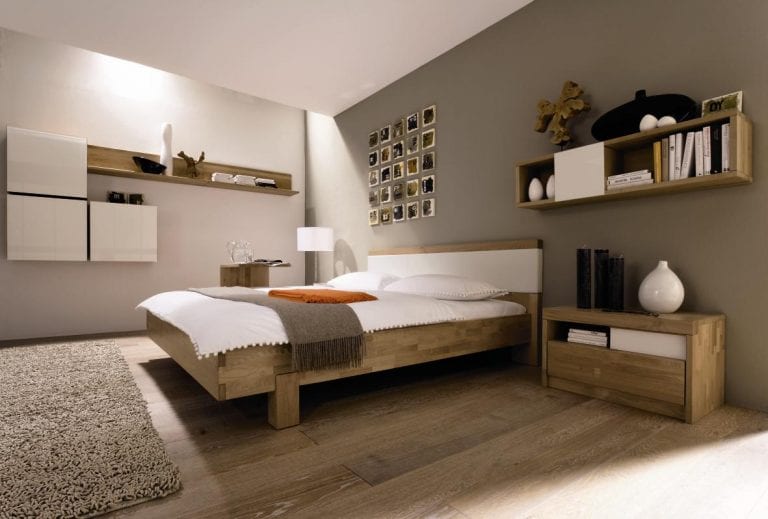 A man's bedroom should reflect their comfort, personality and, of course, still be stylish, cool and trendy too. Scroll through some of these amazing bedroom designs for men and get inspired!
Bed For Men
Rustic and comfortable foundation starts with the wood floors and natural furniture pieces. Then the walls, covered in a hazy grey are finished off with a minimalist and contemporary charm. The simple white accent pieces bring a unique style to the space without being overbearing, harsh or too feminine for a bachelor's personal area.
A smooth, chocolate room makes for a super chic, cozy and rich place to relax. The textured, accent wall gives the space a unique spin but still a very edgy and masculine feel. Simple decor pieces and clean, modern furniture choices round out the room with an ease and subtle sophisticated. The leather headboard also adds to the "man's man" aroma of the bedroom.
Mens Stuff
Black and white are a timeless duo, and when you throw in a bout of red or cranberry, you've got a classic and posh combination of shades that will always create a fashion-forward and elegant look. It can also be quite masculine and sexy when you combine it with modern, clean edges and simple set-ups. Of course, this virtual design looks even more elegant and sophisticated with its shine and bouts of natural lighting.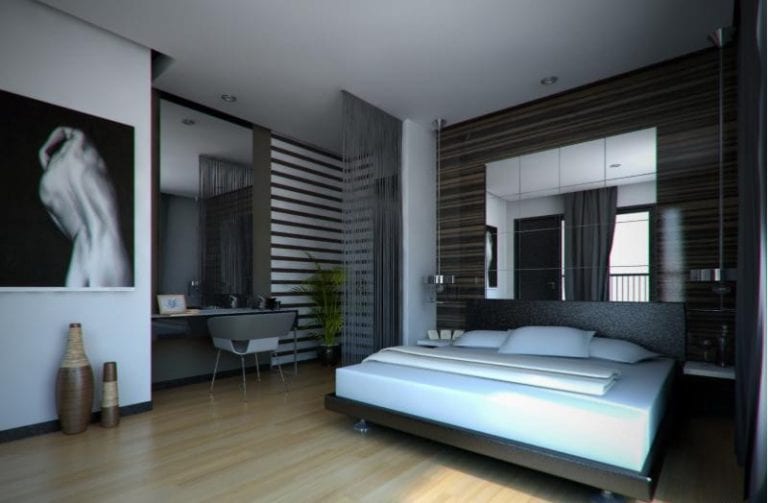 Another grey-covered room that creates a warm and welcoming ambiance with a simple ease. We love the contrasting shades of charcoal and haze that bring interest without becoming harsh on the eyes or taking away from the subtly of hipster style and relaxing ethos. We also love the large mirror on the wall, used as a headboard piece, that creates more lighting and the illusion of more space.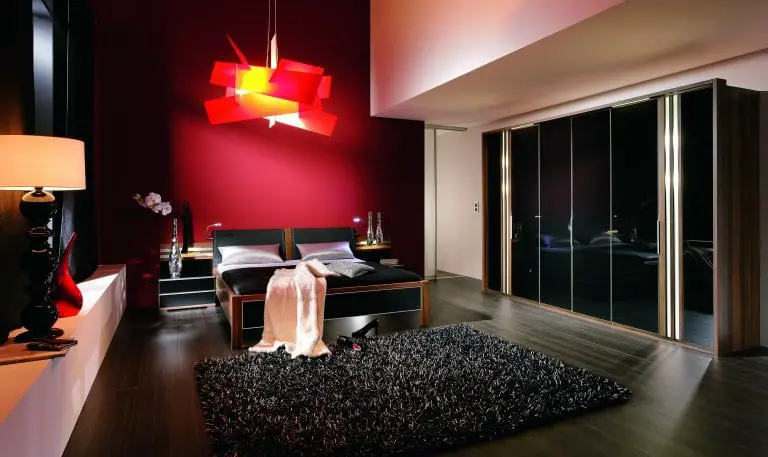 Another red, white and black space with a darker effect. The textured rug, the artistic chandelier, the mirrored closet and the crisp bedding all come together to create a unique, sophisticated room with a classy and masculine edge that any stylish man would appreciate and be proud of. We love the design-appeal of the space, but we also love that it appeals to a wider variety of people than just those with frilly or girlish tastes.
Who says bright white can't have a manly bit of sex appeal involved? This crisp bedroom is obviously roomy but with the combination of large, open windows and light foundation you have even more space to play with. The contrast of black and charcoal also help to transform a bare room into that with style, fashion and design-worthy appeal. Notice the details like the art collage that isn't hung up on the wall but still accenting the area or the overhead lighting near the bed.
More "apartment" and trendy in style, this youthful space has a very artistic and creative essence. Between the brick, accent wall to the portrait wall art choice, it's a space that looks to be made with imagination in mind. There's a combination of texture and styles that make this envoronment what it is and it's obvious that is reflects the life and personality of the one that gets to enjoy it.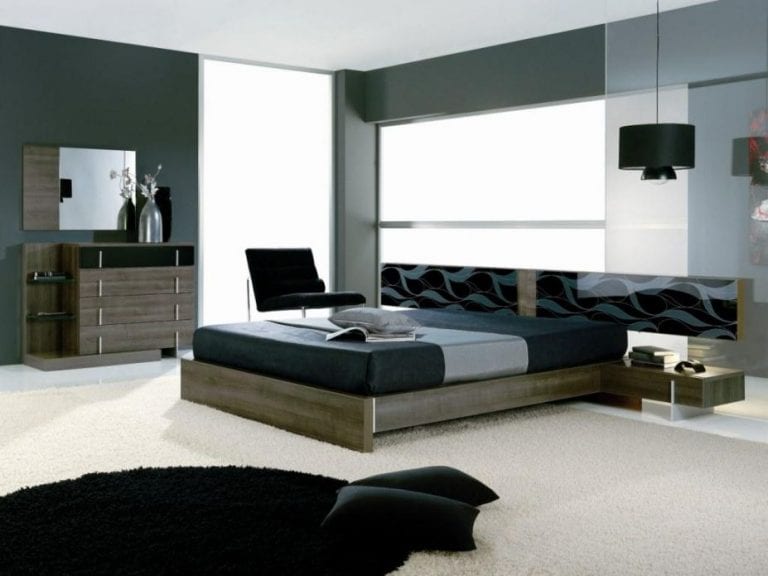 Another neutral room that proves color isn't needed to create interest or pizzazz, this masculine room has a pure, clean quality that we look for in modern style. Traditional wood foundation paired with contemporary structure are the furniture choices and sharp designs. Between the lighting, the waved headboard and the plush carpets, there's a lot to take in and enjoy.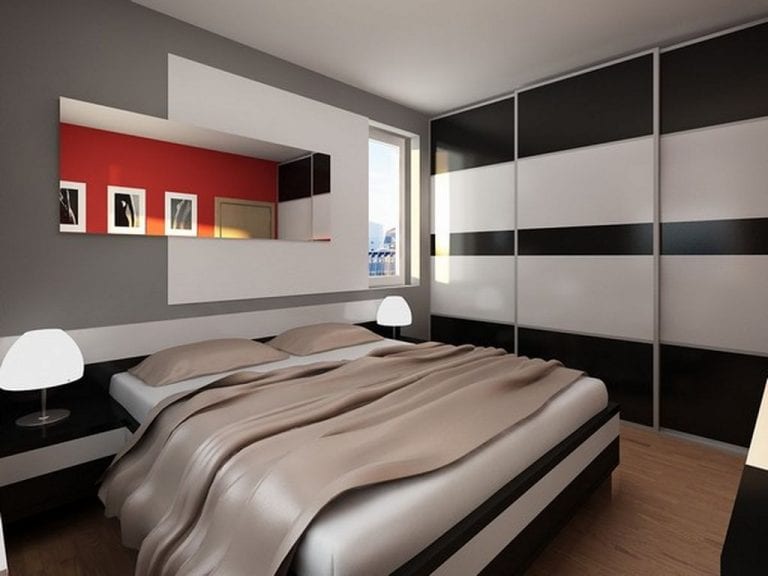 Smaller than some of its predecessors, we love how this quaint room uses every part of the space. Light, camel bedding plays off the black, white and charcoal designs. The pop of red creates a surprising bit of interest and depth above the cozy nook and the side lights are both traditional yet contemporary in overall design, making for a simple, yet youthful appearance.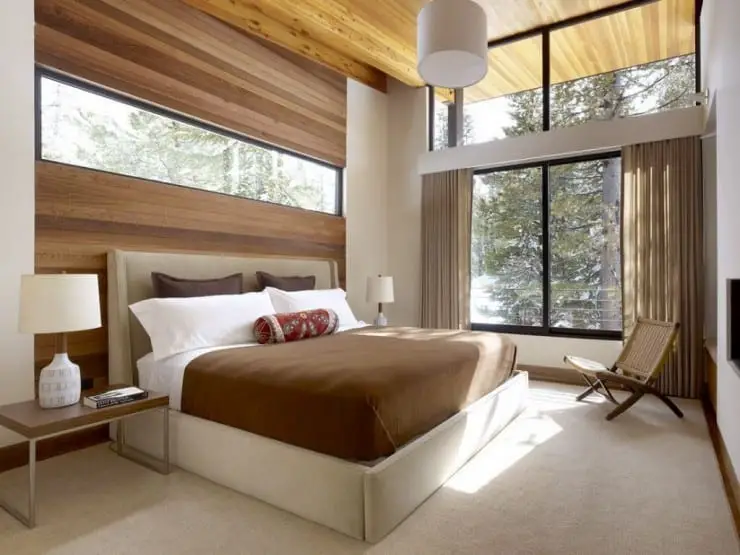 If you're a man looking to create a space with a more natural, organic finish, go for beige and creamy caramels. You don't have to use black to have a masculine edge and sometimes it's just more comfy to transform a space into a brighter and more refreshing area. From the windows to the clearer foundation, this room was made for a made that loves easy beauty and simple structure.
Sale
Bestseller No. 1
ADORNEVE Full Size LED Bed Frame with 4 Drawers, Platform Bed Frame...
【Modern Fashion Style】-Attached with Led Light , this upholstered bed frame provide stylish modern style in a glamorous way. Upholstered in skin-friendly,...
【Led Bed Frame with USB Power Strips】- Upholstered Bed frame features a show-stopping Smart LED light headboard for some futuristic vibes.Multifunctional...
【Practical Storage Bed】-The 4 storage drawers are perfect for organizing clothing, storing quilts, pillows, clothes and sheets.In addition, the bottom of...
【Stable and Durable】-With durable wooden slat design, the platform bed with led lights can support up to 880lbs and allow air to flow freely under the bed....
Bestseller No. 2
Keyluv Upholstered Smart LED Bed Frame with Headboard, Durable Sleigh...
Smart LED Bed Frame: Upholstered Bed frame features a show-stopping Smart LED light headboard for some futuristic vibes. More than16 a million colors, 20+...
Modern Design: The beauty of the sleigh bed arises from its minimal styling and subtle details, top faux leather will have you feeling sheltered in comfort and...
Stable and Durable: Upholstered bed frame provides you with soft comfort, the design of wooden slats has promoting under-bed air circulation, high-quality...
No Box Spring Needed: Platform bed frame support all mattress types such as foam, latex, and memory foam mattresses. upholstered platform bed easily supports up...
Last update on 2023-05-13 / Affiliate links / Images from Amazon Product Advertising API
This product was presentation was made with AAWP plugin.
Related Posts