Zurich Cabinet by Capo D'Opera
The Zurich cabinet from Capo D'Opera and designed by Silvano Pierdona is a sleek and straightforward way to add significant storage space to your home or office.  The long, paneled cabinet features bi-fold hinged doors on a smooth, gliding track for a seamless, hardware free front. 
Because of its simple lines, the Zurich has the ability to fit into both contemporary and traditional décor themes, or be customized into a formal or playful look thanks to the options both inside and out.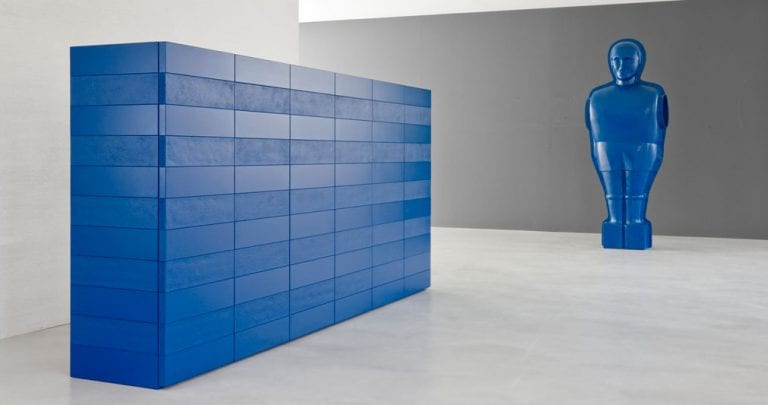 Behind the sliding cabinet door panels, the ample storage space will hold any items you want to keep organized and out of the way.  Customize the interior set-up with your lifestyle in mind, sectioning the long cabinet into open spaces, shelves, or drawers as you see fit. 
For the exterior, the huge range of color and pattern combinations provides a way for you to get creative.  With a pure white finish, the Zurich cabinet by Capo D'Opera can blend into a long wall for virtually invisible storage, leaving the room open and bright.  A bright color can bring a cheerful attitude and a big splash of color without painting a single wall.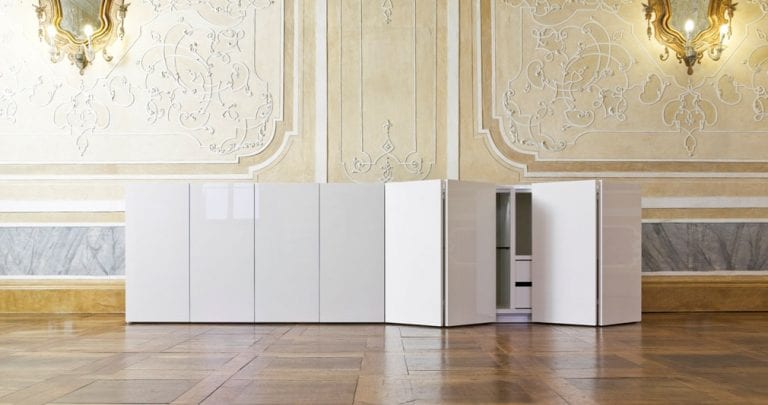 An elegant pattern or a rich hue can imbue a living room, dining room, or office with gravity and formality, and serve as a pretty and practical focal point.  However you style the inside and our of your Zurich cabinet, it will become one of the most functional pieces of furniture in your household.  What will the Zurich cabinet keep tucked away for you?
Related Articles: