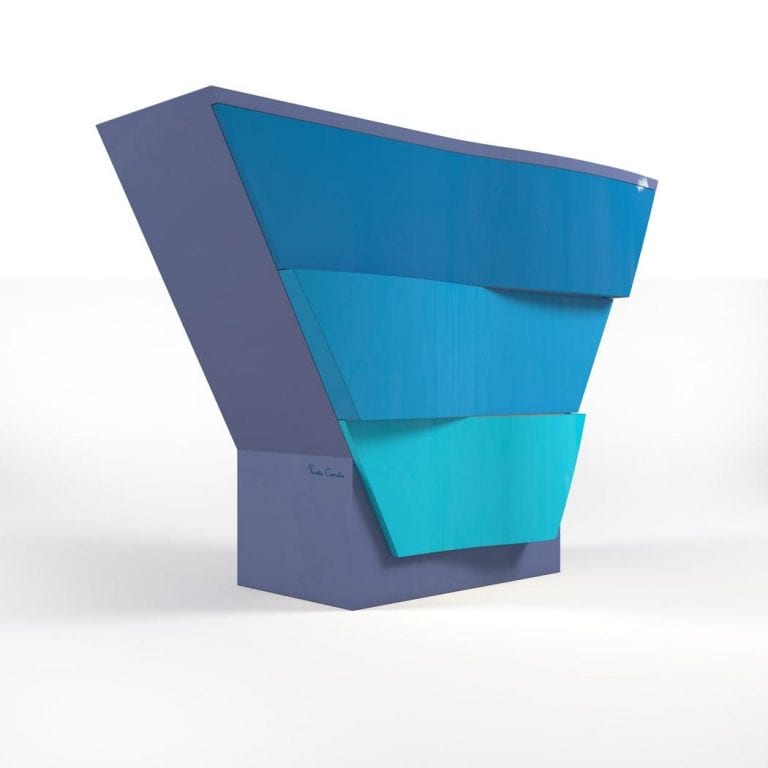 This chest from the Studio Pierre Cardin is a chest second, and a modern piece of sculpture first and foremost. The Ocean chest gets its apt name from the natural, wave inspiration for each of the three drawer fronts. The organic and flowing three-dimensional depth of the drawers cabinet contrasts beautifully with the overall outline: a geometric trapezoid. 
The bold asymmetrical angles that contain the soft and smooth waves create the harmony of the natural inspiration and man-made design that will be a striking addition to your bedroom, living room, or study. The bright color options make it all the more eye-catching in monochromatic palettes that show off shades of each hue just like the countless shades of blue in the ocean's depths.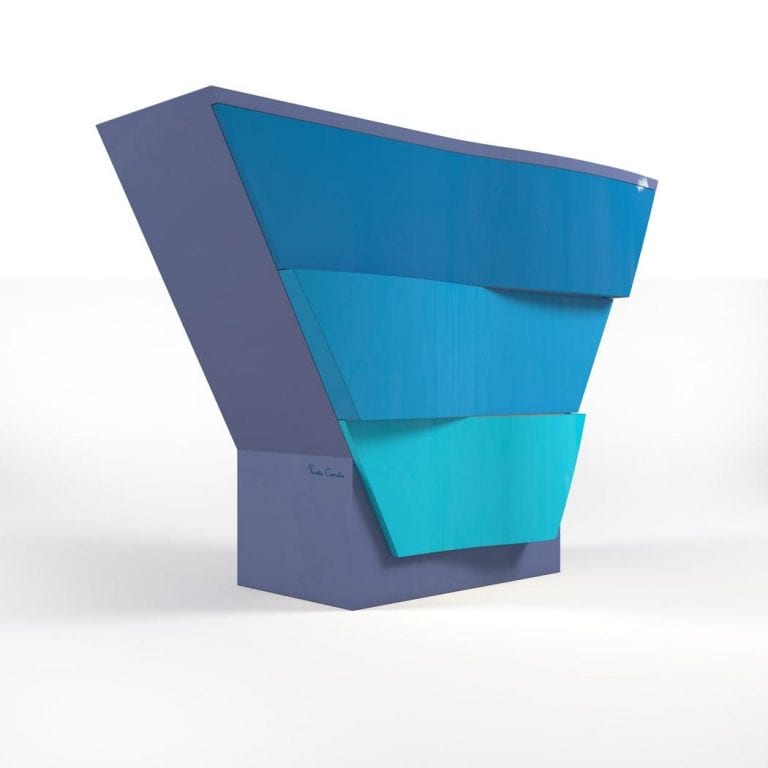 Regardless of which room you choose in your house to feature it, the Ocean chest offers convenient storage, true to the philosophy of Pierre Cardin himself.  He believed in creating real modern art that was specifically designed for daily living and usefulness, not for isolation in a museum. 
Each Ocean chest by Studio Pierre Cardin comes signed from the studio, another detail of quality craftsmanship that highlights the artistic quality of this functional piece.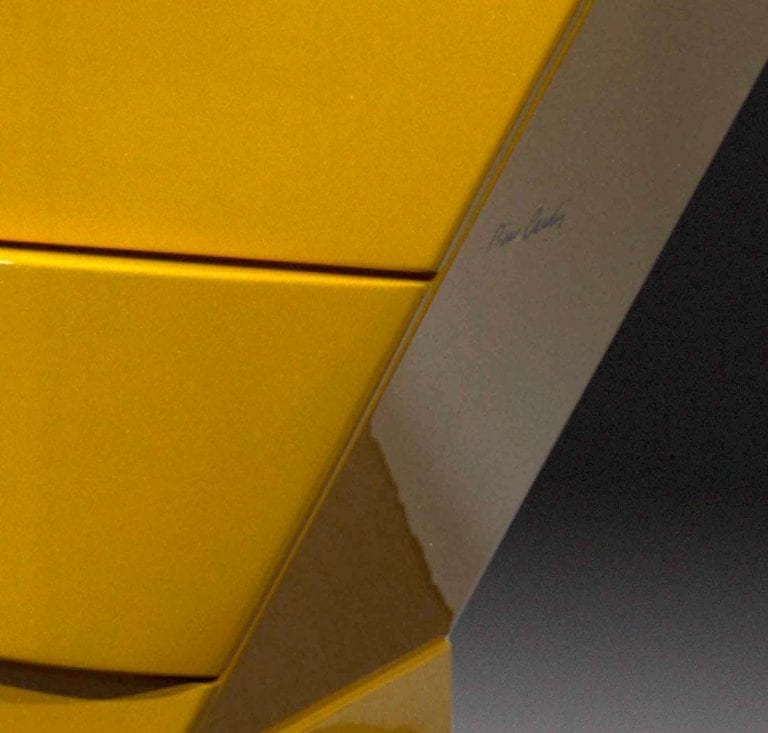 Placed against a wall, the Ocean chest looks as though it could be cutting a powerful figure in a museum or gallery, but instead you'll be interacting with it on a daily basis, enjoying all the convenient storage its spacious drawers offer.  Are you ready to add modern art to your home that doesn't just hang on a wall?