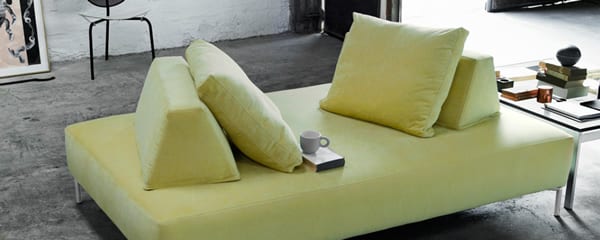 Do you enjoy relaxing in your living room? The Play Tower divan from Eilersen is just what you need. It allows you to relax anytime you want. The piece comes in two versions: with a weighted bolster or with two weighted bolsters. The divan with two bolsters is ideal for 2 people while the one with a single bolster is the perfect lounging spot for one. You can relax and unwind as you watch TV, read a book, or browse on your computer.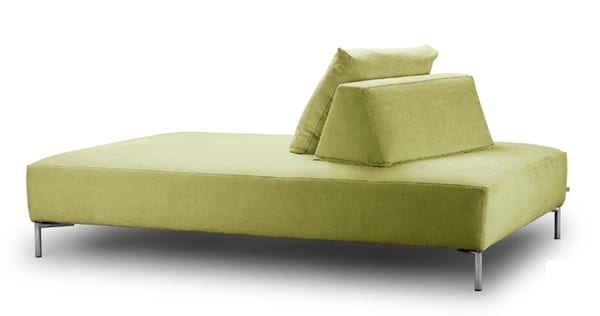 If you're looking for a versatile furniture piece that seats one or two, make the Play Tower divan by Eilersen your first choice. It comes with removable weighted bolsters attached by rubber bottoms. The rubber bottoms allow the bolsters to stay in place. They transform the divan from a front-facing piece to a one-person chaise or a conversation piece. When taken off, the design transforms into an almost full sized bed where you can accommodate unexpected guests. It comes with metal legs which give it powerful support. If you are limited for space or are on a tight budget, this divan is the perfect choice for you.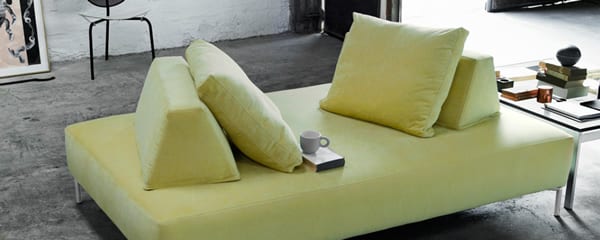 Divans are loved by many as they are small but do not compromise on comfort. They look good in any room be it the living room or den. This expertly constructed design will help you climb to great design heights. It is designed by Jens Juul Eilersen and creates the perfect relaxing spot Where will you put the Play Tower divan?