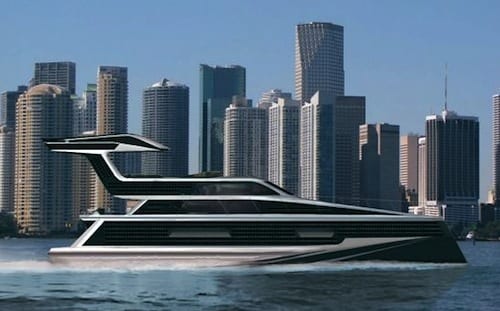 Nothing screams luxury than a sophisticated state of the art yacht. Luxurious yachts are highly popular among  the members of the Millionaires club, but they are seldom eco-friendly.
However, the Net Zero 22 m Emax Excalibur yacht doesn't suffer from this fate and is the  world's first zero-emission luxury yacht. A brainchild of Ned Group and Sauter Carbon Offset Design, this stunning yacht has been made of carbon fiber and has been equipped with solar panels.
The aerodynamically designed ship features luxury accommodation facilities and is equipped with a dual-fuel hybrid engine. The on abroad  350 TDI V8  achieves a cruise speed of 22 knots while the maximum is 30 knots and one will also come across eco-friendly air-conditioning , refrigeration and waste heat management system.