The Funky Blast Chair is named well. Its frame looks like it is exploding in all directions with a seat wedged in the middle of all the action. The 31 individual pieces of the Funky Chair are handcrafted from American Ash and finished with a hard wax oil finish.
Available in a variety of fabrics and colors from the Kvadrats collection. $5000 Ships in 8 to 12 weeks. From Opulent Items H 30″ W 36″ D 37″.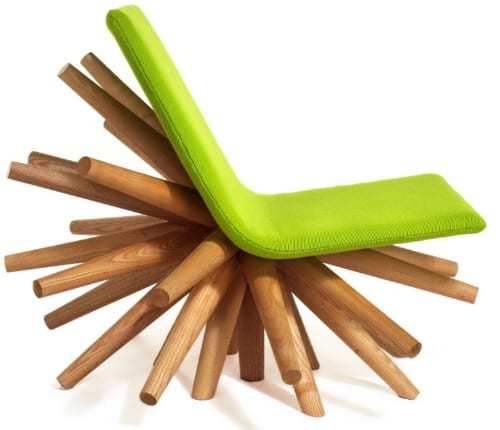 What is a funky chair?
A funky chair is a chair that is designed in such a way that it looks like something else. A funky chair is usually made from wood, metal, plastic, fabric, leather, glass, etc. The shape of a funky chair might look like a sofa, armchair, stool, table, bed, car seat, etc.
The most common types of funky chairs include:
Sofa Chairs
This type of funky chair consists of two seats attached to each other. One is called the backrest and the other one is called the seat. Usually there is a small gap between them so you can sit comfortably.
Armchairs
An armchair is a kind of funky chair that resembles a couch. It has four legs and a back rest. There is no gap between the arms and the body of the chair.
Stools
A stool is a funky chair that resembles a step ladder. It is used when someone wants to reach something above his/her head.
Table Chairs
A table chair is a funky chair that looks like a dining room table. They are often found at restaurants.

Car Seats
A car seat is a funky chair that is shaped like a car seat. They are used when someone sits in the driver's seat of a vehicle.