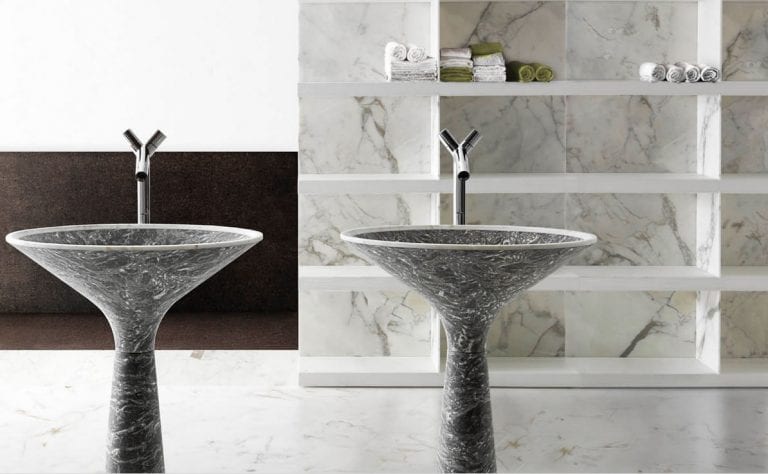 Dry Marble Bowl by Kreoo
Searching for an elegant and unique washbasin? The Dry Marble Bowl by Kreoo will bring your search to an end. It is the masterpiece of Enzo Berti and looks gorgeous in any bathroom. It has an earthy color that is not too bright or too muted. The designer was inspired by the glass used to serve the popular cocktail Martini Dry.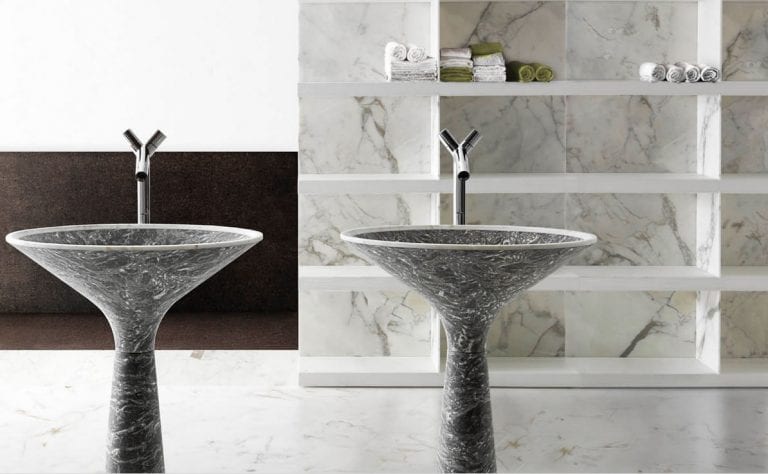 The Dry Marble Bowl by Kreoo blends pure shapes and surfaces and exalts their sensual qualities. It is a simple and noble sink that is both earthy and graceful. It is defined by clean, straight lines and has a highly original appearance. The bowl's unique look makes it adaptable to a range of minimalist contemporary bathrooms.
It looks just as good in small powder rooms as it does in luxurious master bathrooms. Its elegance and delicacy are enhanced by its pure volume. A stone ring adorns its upper border to boost its design and functionality. Dry is made from Creme Marfil that has been honed and waxed. The circle on its upper border is made from Ebony stone.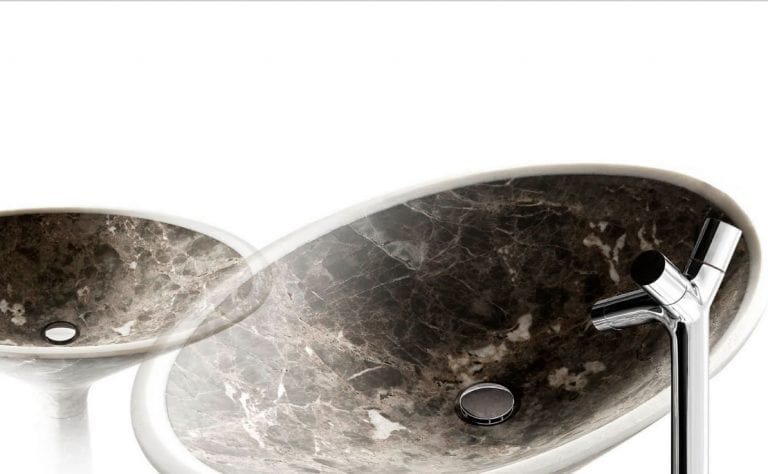 A bathroom remodel can add the finishing touch to your home and make it more comfortable. Make smart improvements and invest in bathroom amenities that are valuable and durable like the Dry Marble Bowl. The classic piece will add elegance and poise to any bathroom undergoing a renovation. It is perfect for every home. Do you think the Dry Marble Bowl has a more pleasing aesthetic than conventional washbasins?