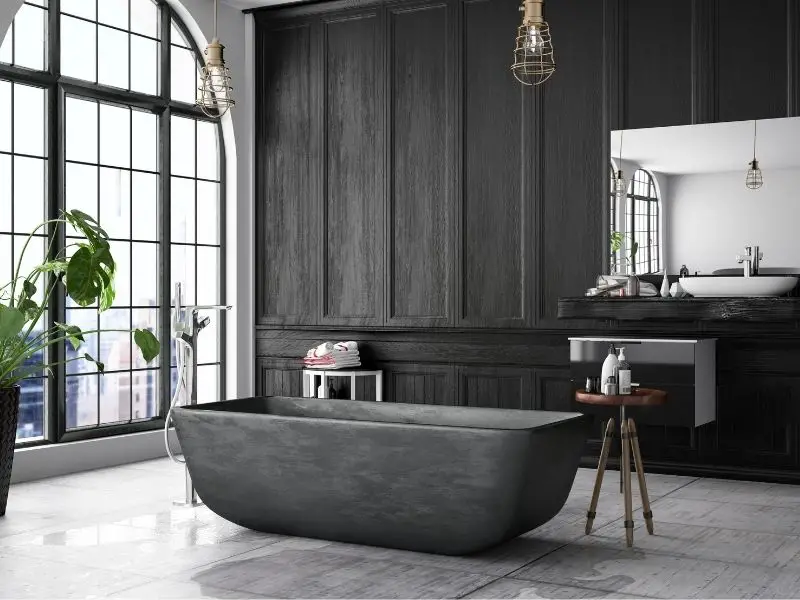 Bathroom Designs & Ideas
A dream home can consist of many elements in various rooms, but when it comes to bathroom designs there are certain aspects of the decor that can really make your room spectacular.  Clean lines, spacious rooms, and a unique touch are all aspects that make the beautiful designs below stunning.  Take a look at these 6 examples that many can only dream of adding to their home.
Stunning Center bath
This bathroom features a modern dark look with the use of metal and geometric lines and a fully displayed bathtub on a marble floor.  The sink is a great touch to an already solid interior design. This could easily be a standout feature in a hotel or cutting edge home.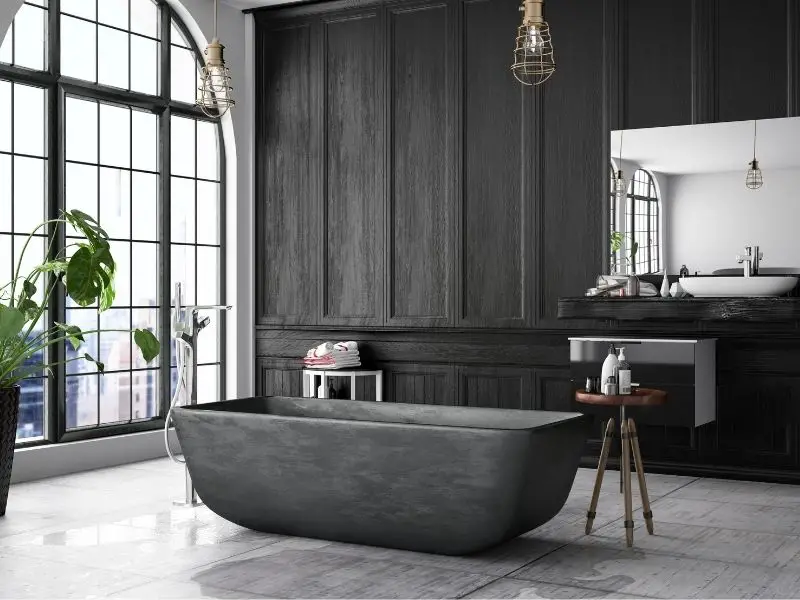 White and Gold Bathroom
The textures in this bathroom are wonderful and everything from the wall to the bathroom are made to incorporate modern meets outdoors.  The look of stone sheets gives this bathroom a very desirable and unique look.
All White & Wood Bathroom Design
This traditional all white & wood bathroom by is a dream.  The single use of white bathtub abd other main vessels adds to the overall look of cleanliness that one admires.  It also features a sink with storage compartment.  This design looks lovely as is or if you are wanting to change things up for the seasons, you can always add a color scheme to the room.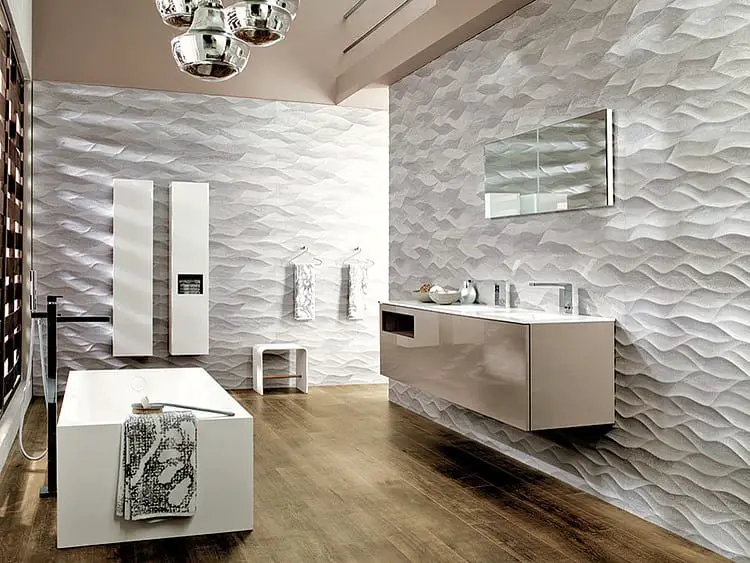 Open Style Bathroom Design
This bathroom is a breath of fresh air. This room could really be a work of art and something interesting for your guests to look at and ponder.  Either way, this design is chic and unique.
A Bath with a View
The beautiful and detailed design with earthy accents paired with a marble floor and walls is just perfect. Your guests will be envious of your beautiful bathroom that transports them to another time and place.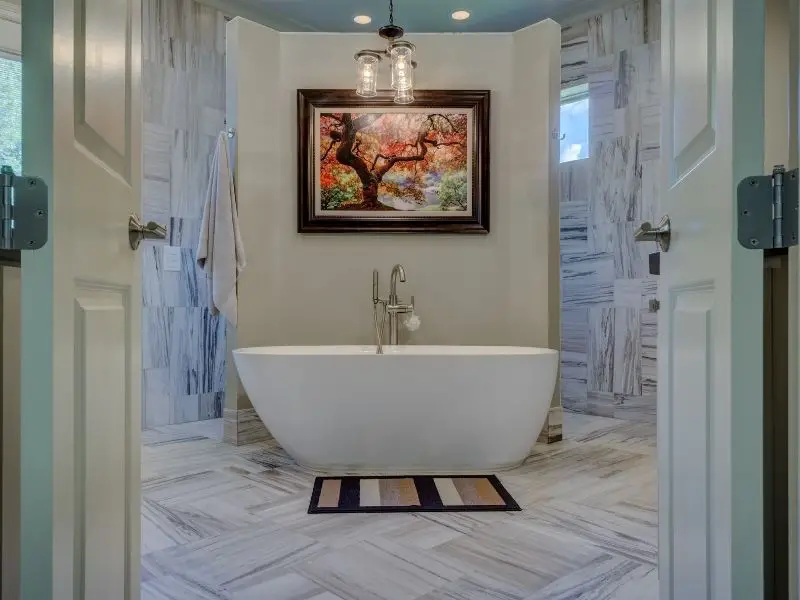 His & Hers Bathroom
Any inspired Bathroom Designs are sure to be extravagant and elegant.  This inspired bathroom is no exception with elements that make you feel like you've just stepped into one of Paris' luxurious hotels.  Everything from the large open shower to the twin sinks makes this a perfect example of a bathroom many would love in their homes.