Nobody likes being in the hot seat… unless, that is, it's only hot in the literal sense from a visual standpoint.  Today's collection features ten such objects; bright red chairs that command attention no matter how bright their surroundings might be.
Ironically enough, we wouldn't mind putting their designers in the hot seat with a litany of questions to answer: where did the inspiration on those sinewy arms on the Lily chair come from?  
What necessitated the creation of the OCB board lounger?  Does the Fury chair actually bite?  While some of today's selections are more far-out than others in terms of conventional design rules, we'd still gladly sit for a spell in any or all of them, no questions asked.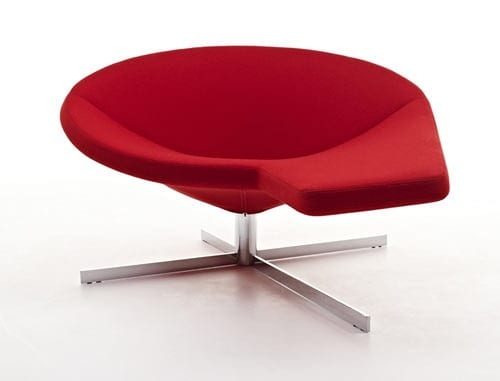 Red Thonet chair found at Conran Shop.