Hanging Chairs For Kids
Are you thinking about creating a space for your little ones with playtime and fun only in mind? Or are you trying to figure out how to cool ideas into your teen's bedroom.
What do you think about adding a hanging chair into the mix? It not only adds to a whimsical and playful atmosphere but it also adds a comfy place to relax and take a break from the day. They can grab a book for a quick read or grab 50 winks for a quick afternoon refresher!
We've compiled an easy list of 12 hanging chairs for kids that not only have trendy, funky spirits but also great ideas in every photo we hope will inspire your playroom decorating or young bedroom design.
In Your Own Room
In The Woods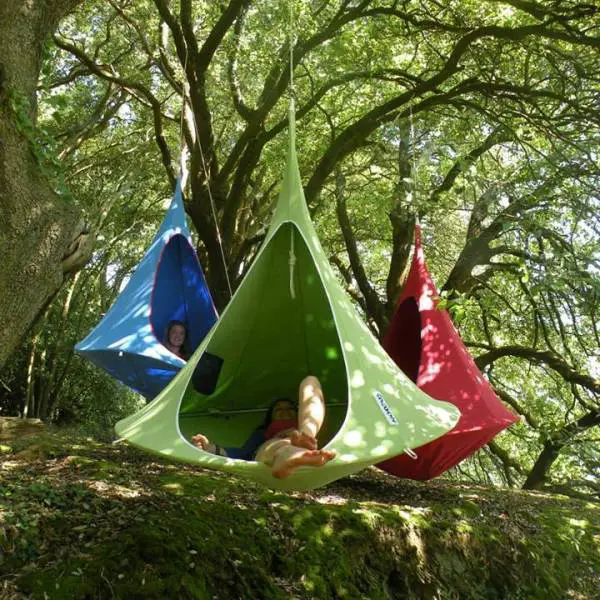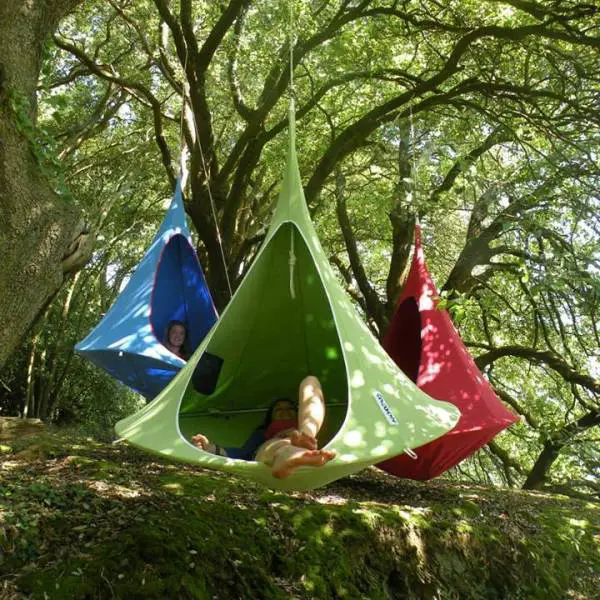 In The Home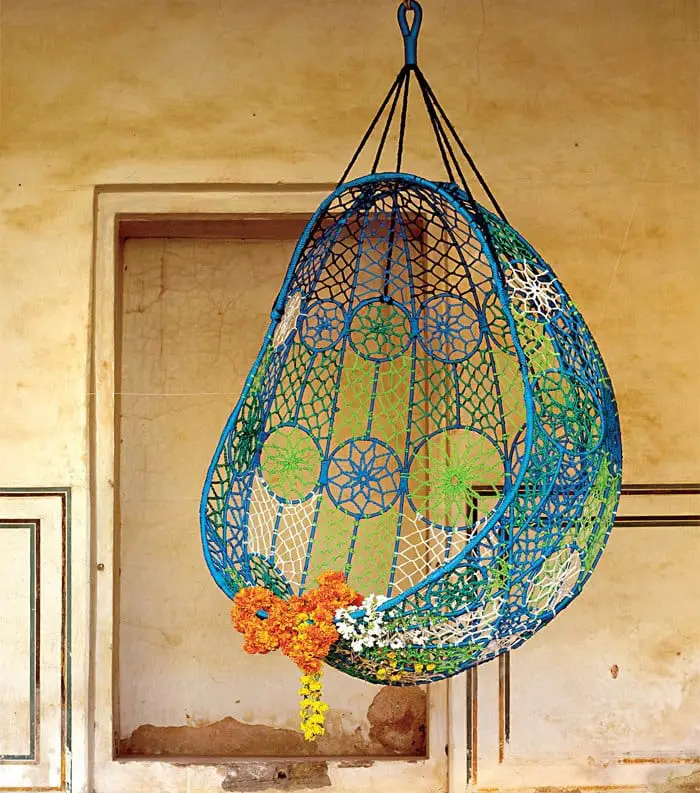 Cosy and Comfy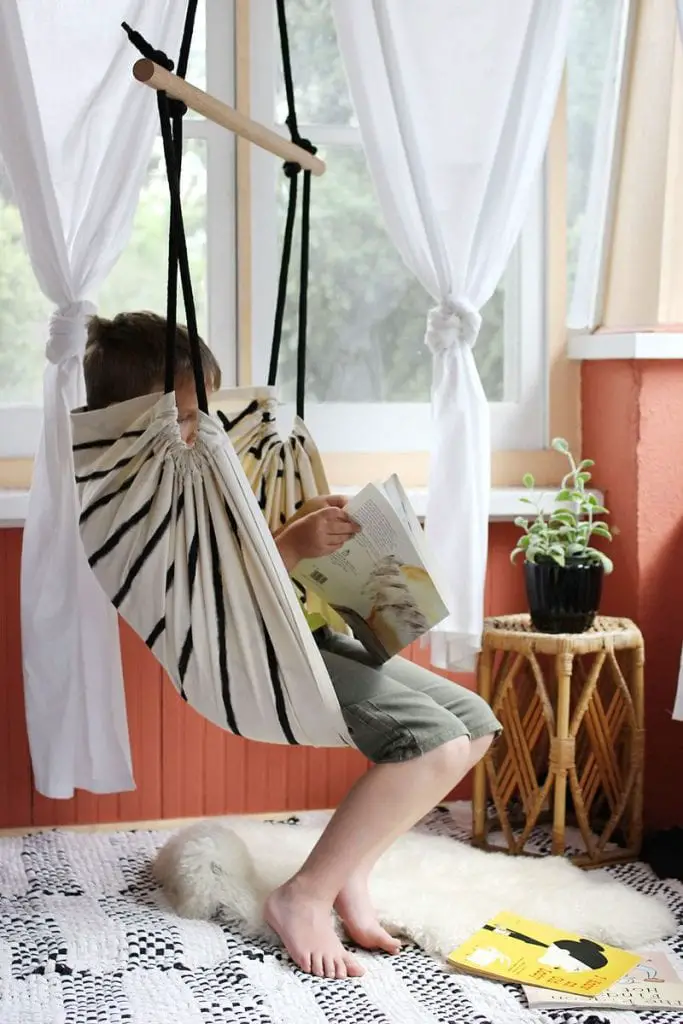 This One Below Holds Up To 330 lbs
Chihee Hammock Chair Large Hammock Chair Relax Hanging Swing Chair Cotton Weave for Superior Comfort Durability Perfect for Indoor/Outdoor Home Bedroom Patio Deck Yard Garden
Most Relaxing and Comfortable.Hanging chairs are the trend of the moment!If you look around, youll see them springing up more and more often.Which makes perfect sense, as a hanging chair allows you to sit like a king and brings you almost immediately into zen mode.The great thing about the hanging chair is that it combines the relaxation of a hammock with the slightly more active posture of sitting in a chair. This makes the hanging chair ideal for sipping a drink or reading a book.

Extremely Convenient:Hanging chair takes up relatively little space compared to a hammock. It only has 1 suspension point, which is located directly above the hanging chair. This means that you can quickly and easily hang the hanging chair in many different places. For example, easily hang it from a branch of a tree, or from a beam under your roof canopy or porch.You can also hang them in your balcony, terrace, living room, childrens room, kids bedroom, attic, etc.

Safe and strong.Our hammock chair is equipped with a strong wood bar of approx.There are two grooves at the ends of the wood bar to catch the rope and prevent slipping. There are 26 hanging cords on each side of the chair to distribute weight and keep balance. The cotton-blend chair cloth increases the load-bearing capacity of the chair and the wear resistance of the fabric. The chair has passed the SGS test (report shown in Figure 2) ,the loap capacity is up to 150kg/330 pounds.

Key Guide:The best height for a hanging chair is at least 30 to 40 centimetres (11.8 to 15.7 inches)off the ground. Not lower, because the fabric of the hanging chair stretches slightly when you sit in it. The hanging chair shouldnt hang much higher, either. The best position is when your legs can reach the floor when you stretch them slightly. Like digging your heels into sand at the beach, perhaps.

After-Sales Guarantee:Each chair is handcrafted,if there are process defects,or the chairs are damaged within one year from the date of purchase, we will definitely provide new replacement.
Multi Colors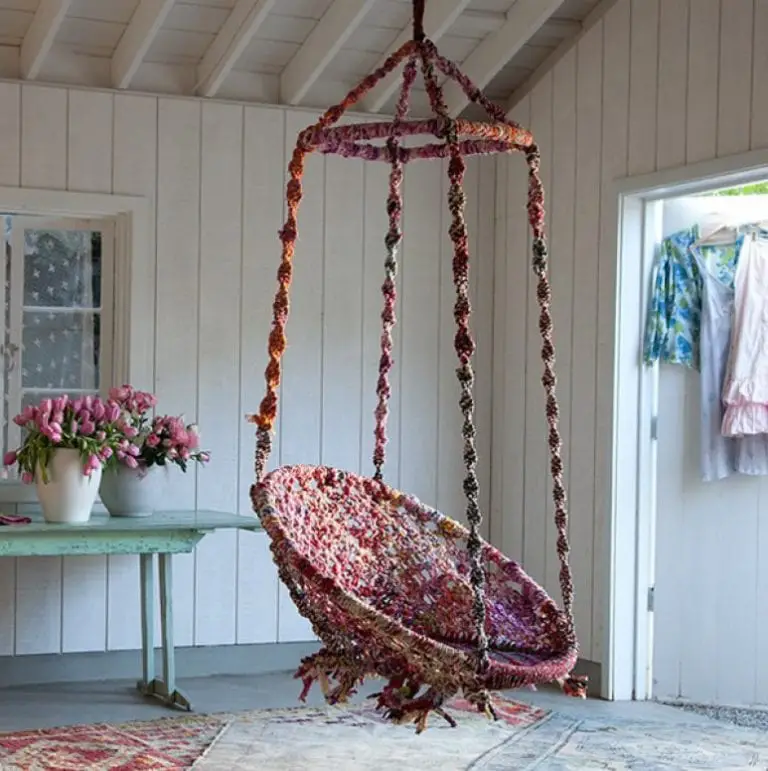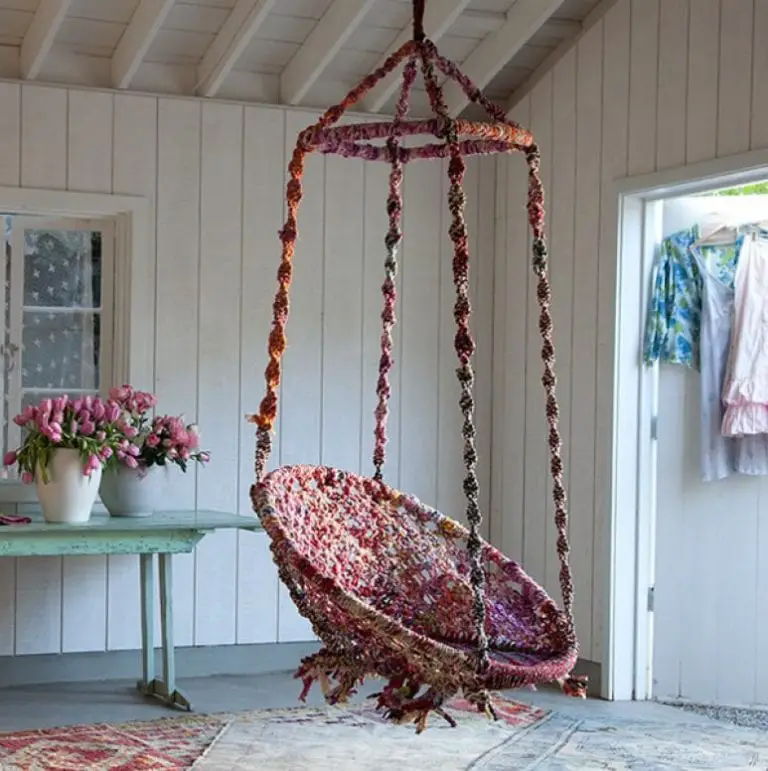 Holds More Than One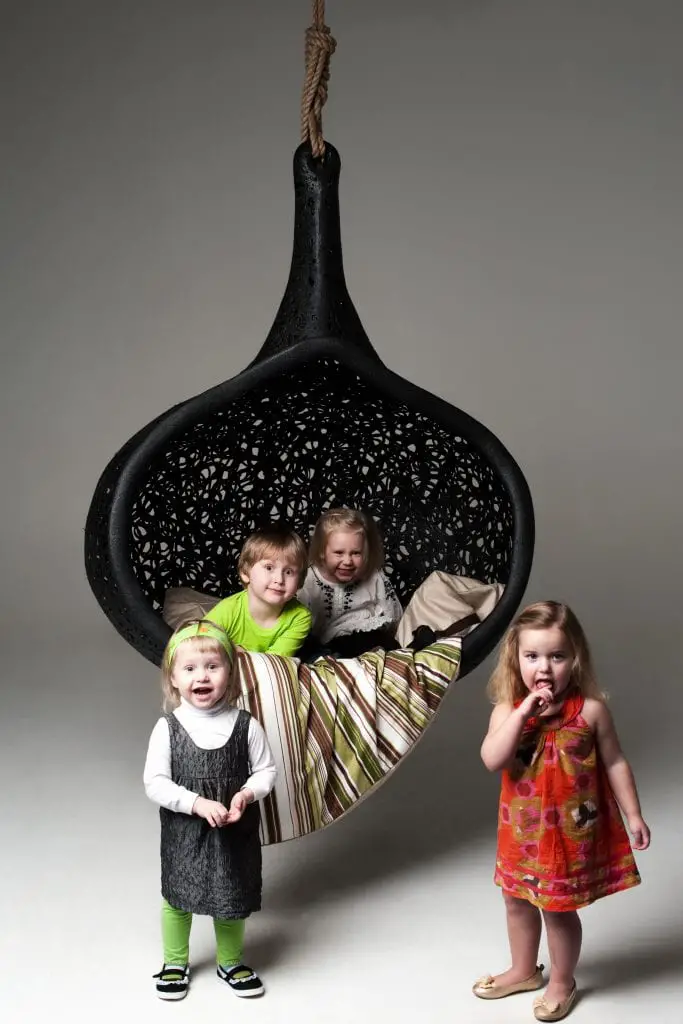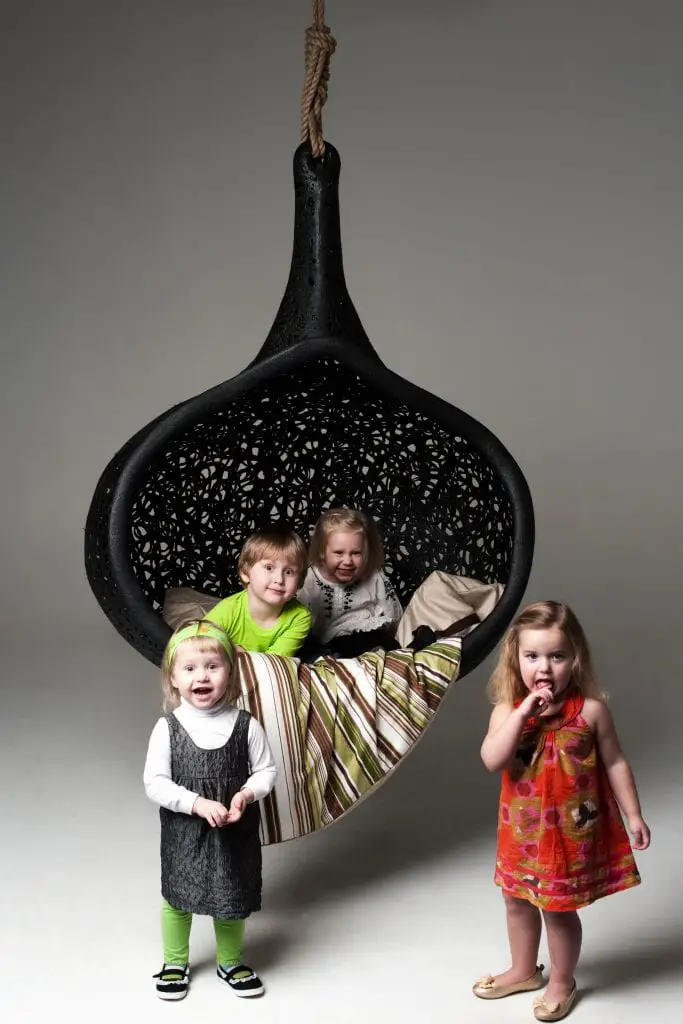 Makes You Smiles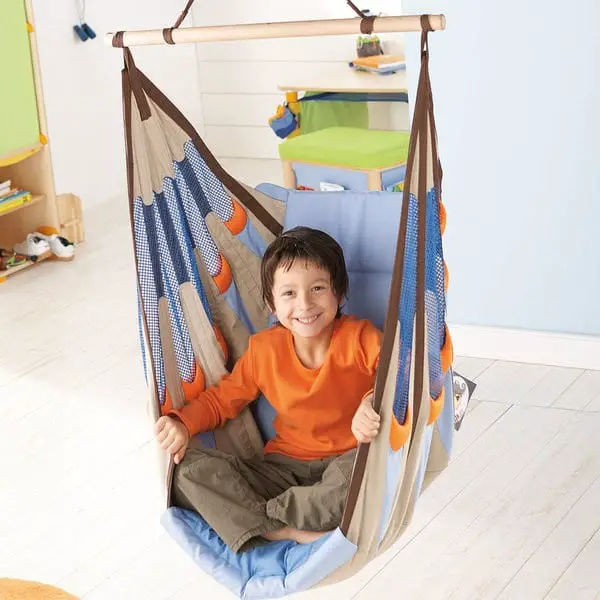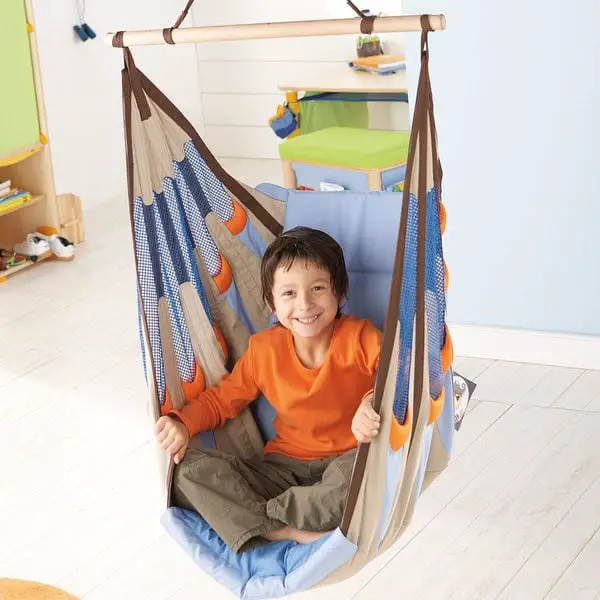 Childrens Paradise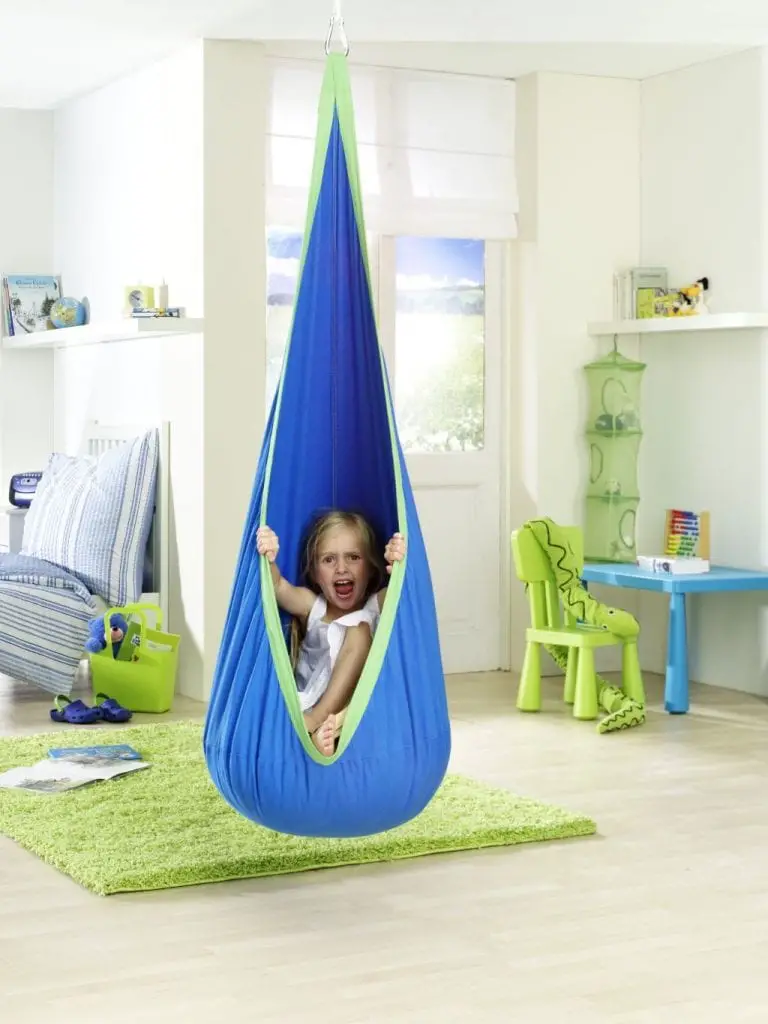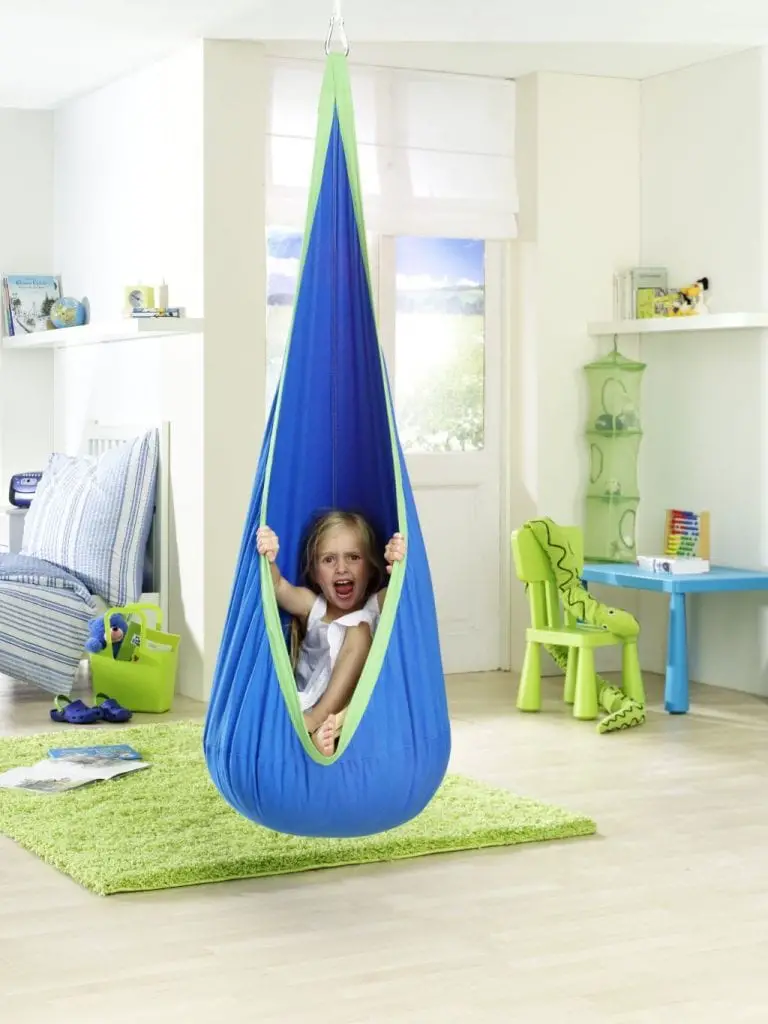 Perfect For The Kids Room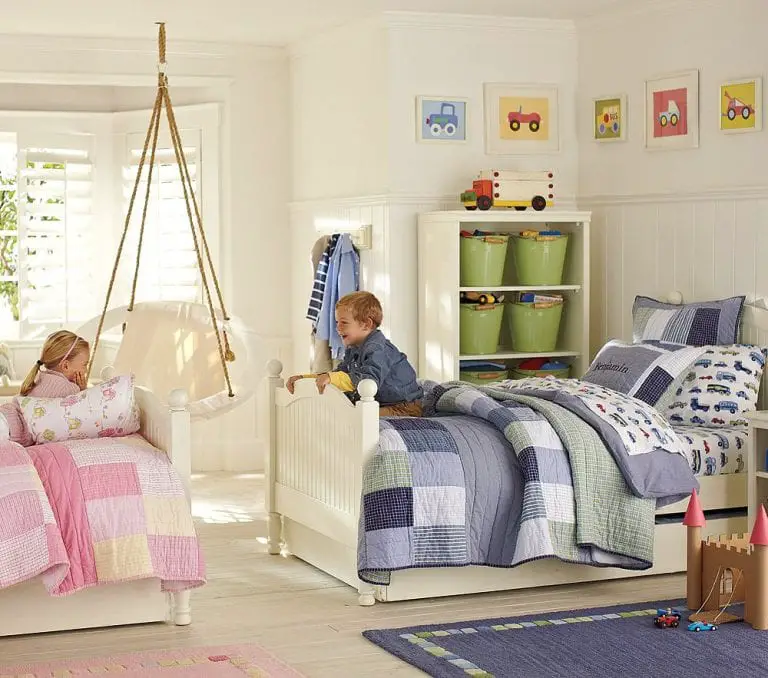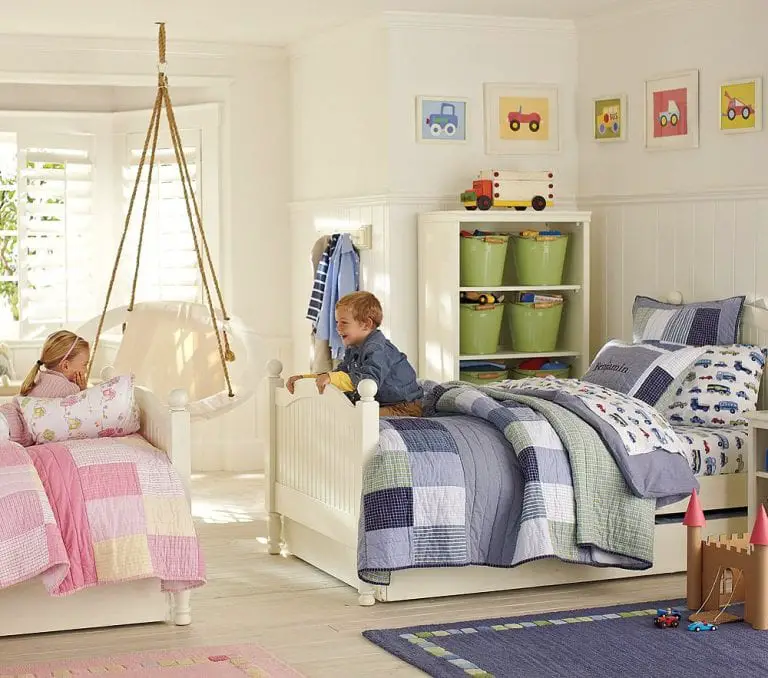 Y- STOP Hammock Chair Hanging Rope Swing – Max 320 Lbs – 2 Seat
Cushions
Included – Quality Cotton Weave for Superior Comfort & Durability (Beige)
Comfortable Enjoyment: This fashionable hammock is Comfortable and durable. It will not lose cotton thread, so that the user can enjoy the Comfortable feeling of the soft sponge, and It is enough big, not like other small size of the hanging chair, you can only sit up, This can let you lie down and enjoy fully relax, this is something that no other chair can do.

Quality Assurance: soft, sturdy chair is made of soft polyester/cotton, to ensure that they do not is torn or damaged, the use of traditional hanging chair is impossible to penetrate, so that it is a very good rest place for children or pets, and No smell, very comfortable chair.

Features:Anytime, anywhere can easily move - in addition to the balcony, terrace, backyard outside more, reading books, magazines or tablet at the same time to hang out and snuggling in comfortable cocoon - listen to the rain, crickets, birds, or enjoy a quiet night that watch

Accessories: including two pillows, one hanging rope, one hook and one hanging bag, which others do not have, open the bag can be used, easy to carry.

Dimensions: Wood about 40 inches long, about 50 inches high chair, pillow multiplied by 18 inches 18 inches
In Yellow
Low Rider