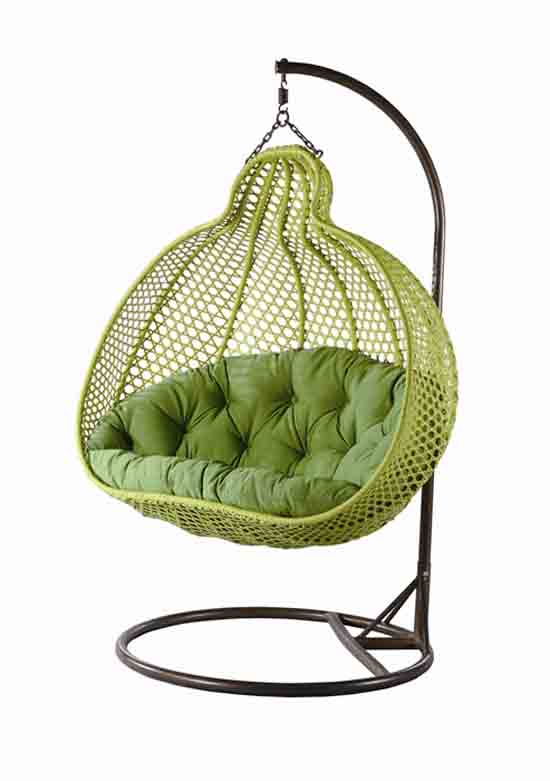 There are so many modern chairs out there that bring an element of beauty to a room.  Beyond the standard chair, the hanging chair still serves a basic use, but somehow manages to delight viewers by being suspended.
These hanging chairs can bring a boring room up to date and make guests ask where you found such a fun chair.  The right hanging chair can easily make a statement in a library or hangout room.
Many hanging chairs are made out of materials that allow them to withstand different elements outside as well.  Picture one of the 6 hanging chairs below sitting idly in the corner of one of your rooms!
Marrakech Swing

This unique chair is made from recycled cotton with a bamboo frame.  It's a hanging chair crossed with a hammock and sure to be a comfortable stylish place to relax and read a good book.
Ovis Design

This fashionable leather sling chair would look great in a modern office or library.  The frame is made from poplar and metal and hung from a rope.  Sling some faux fur over this chair to really bring the room together and add another area of interest to the chair.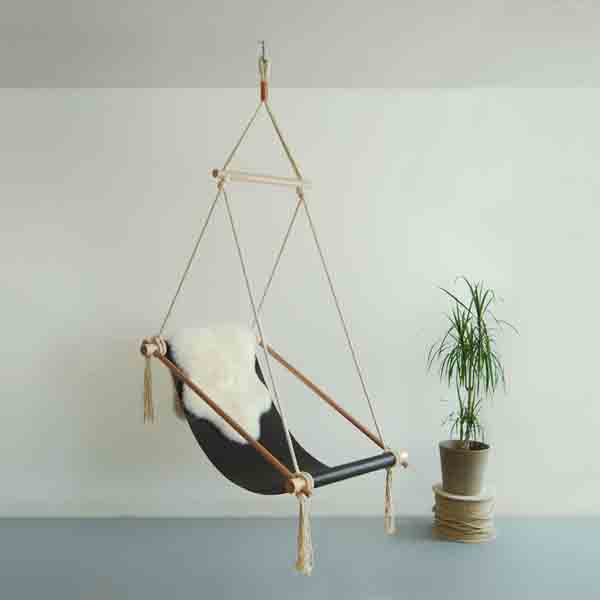 Hanging Rattan

This white hanging rattan chair also comes in black and natural and could easily be spruced up with a patterned throw pillow.  The chair is simple enough that you could paint it yourself to match whatever color scheme you your heart desires.
Sphere Silver Tangerine
This stylish hanging chair is suitable for indoor or outdoor use.  It features a stainless steel frame and plush orange cushion.  The round shape of the chair is pleasing to the eye and adds a unique touch to any room.  Use the chair in a backyard to enjoy nature in comfort and style.
Ris Double Wide Rattan

This is another lovely chair that can be used either outside or inside.  It features a lovely shade of light green rattan and the product description boasts that it is large enough to fit two people.  Imaging a romantic evening watching the sunset with your significant other in this rattan hanging chair.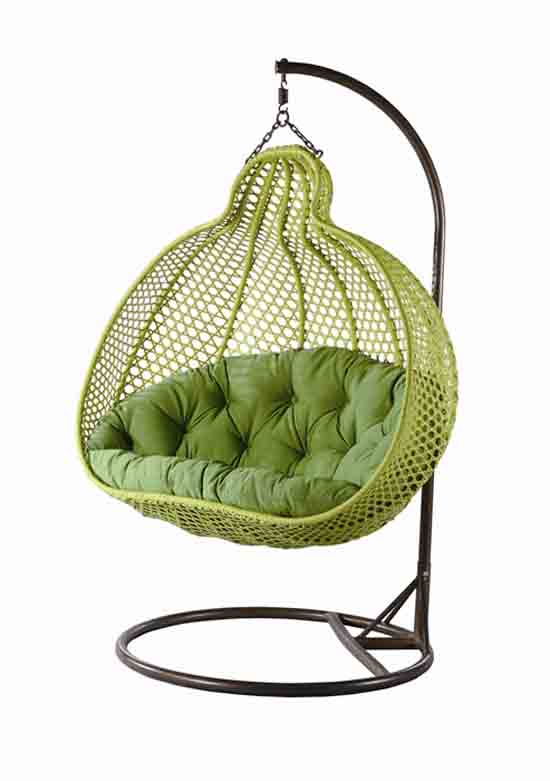 Ikea PS Svinga
This hanging chair is the most affordable option on the list at $69.99 and still very stylish.  It's for a child's room and is made of steel with polyester powder coating. It's a great alternative to a standard chair and can be a nice place to sit and have your child read to you.
What is your favorite hanging chair?