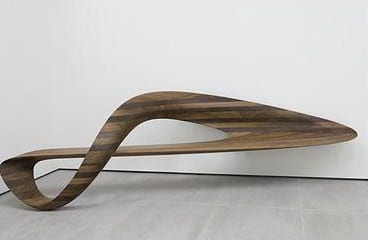 Established & Sons Future Systems Desk
Established & Sons has always had a keen eye for cutting edge design, and their latest limited editions series includes a collection from Amanda Levete, appropriately named Future Systems. Among the super slick furniture items in the 2008 collection are three releases that are quite original.
The "East" marble desk made from Nero Marquinia black marble relies on the owner's wall for support but stands on its own when it comes to style. Levete also designed the "West" walnut bench with a free flowing organic shape, and it would seem she doesn't use straight lines very much.
The third is the winner of the Design Week award in which the Judges were impressed by the fluidity and seamlessness of the design. Made from fiber glass reinforced plastic, the Drift Bench seats six people comfortably and comes in three vibrant colors.
The items in the Future Systems series are limited productions ,but there are many great designs in the Established & Sons line up that are quite attainable.