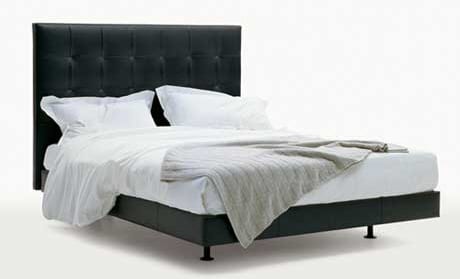 When you hear the word investment, most people think of stocks and bonds, property, or business ventures. Purchasing quality design pieces can sometimes take you through some of the same processes as your other assets. Like stocks and bonds, you must decide where you feel comfortable spending your money and what is more likely to yield a return on your investment. When it comes to purchasing property, you think about what area is going to continue to rise in value. Think about what areas of the home will help to increase your home's worth. Like a business venture, you need to have money to put into something, in order to see a return.
The first places to invest in good design are the kitchen and the bathroom. These will yield the highest turn around because the things you spend money on there are more likely to stay in the home, and add value because is shows the home has had recent updating. Cabinets are always a safe bet, and if you get a brand name like Woodmode or Brookhaven, they can be just as good of a selling tool as natural stone countertops (granite, limestone, and marble are very popular). Spending extra on counter depth refrigerators, and professional looking ranges and hoods is also a good idea. These items are good investments, not only because they look great, but also when it comes to appliances, you get what you pay for. The more expensive and professional brands last longer, and work better than a generic value brand. Same deal applies to plumbing. Look for faucets with ceramic seals, those brands that still use rubber and plastic are made cheaply, but might be just as pricey as the better brands. Look into Kohler, Rohl, Dornbracht, Hansgrohe, and Grohe.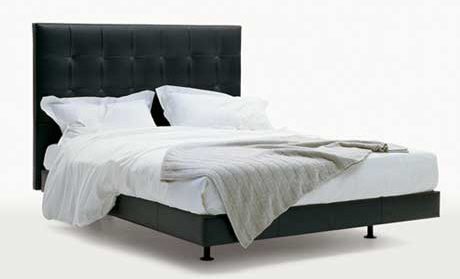 There are many manufacturers that try to produce a variety of furnishing styles, but if you want an investment piece, you should look to purchase your pieces from someone who focuses on one particular style or another.
Henredon for example, only produces fine traditional furnishings of the utmost quality, destined to become antiques and prized heirlooms. Their wood products are considered to have some of the best furniture finishes in the industry.
B&B Italia is one of the most prestigious names in contemporary furniture markets, has a steel frame, and a system that allows you to change the cover of any of their upholstered pieces at will. The company was founded in 1966, and even pieces from this period still survive. I had a client who inherited one of these pieces from his grandmother's collection, which was purchased in 1970. All it needed was a replacement cover (which we ordered from B&B Italia); otherwise it had endured the passed three decades beautifully.
When it comes to transitional furnishings, Maxalto comes to mind. They are owned by the same parent company as B&B, but are considered completely different entities. They use a lot of dark, rich woods and leathers, but have cleaner more simple lines than traditional furnishings.
I recommend all of the above brands because of a few simple facts. They are all produced for the high-end market, which means quality is demanded. These companies all love what they do, and the people who work with the products are proud of them. When you focus on just one corner of the market (traditional, contemporary, or transitional), it gives you a chance to refine your skill, and create a better product. The only exception to the rule when it comes to focusing on one style is Baker furniture. They have a sumptuous collection of both traditional and transitional furnishings, as well as some soft contemporary pieces.
For upholstery, always invest in good fabric for your chairs and sofas. These pieces are used a lot, and you don't want to encounter rub spots (where the fabric starts to become thin and bare). If you must save somewhere, try using cheaper throw pillows, table clothes, and other linens that are easily replaceable.
Curtains and drapes are a hard call, because no one has quite the same taste, and it is difficult to take expensive custom draperies with you to a new home if you move because there is no guarantee they will fit the new windows. However, cheap versions of the draperies are obvious and awkward. In a fine setting they really stand out, so do consider investing the money if your stay in the home is long term. If you choose a more expensive fabric, it will have more weight and substance to the fabric and will fall better, giving you a gorgeous tailored look that reflects refinement.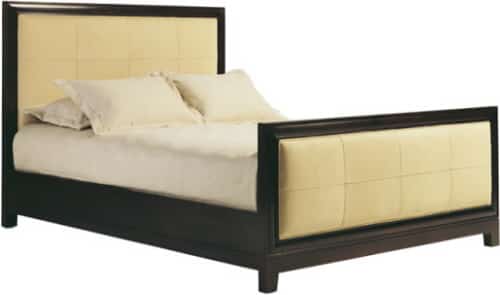 A good quality rug is a must for a room with hard floors. Rugs unify the furnishings, and help create a decorative border for your seating or dining area, as well as your bedroom. Quality oriental rugs are not inexpensive, but they will stand the test of time, especially when made of resilient wool fibers. Contemporary or custom rugs are also costly, but are far more personal. Be aware that they may be a tougher investment than the oriental rugs that are constantly gaining value as they turn into antiques.
Purchasing quality art is one of the best investments anyone can make, as any well known artist's pieces will usually rise in value through time. This is especially true if the piece comes from a numbered series, or the artist is deceased and their pieces become popular. The reason art rises in price after the artist is gone can be subject to opinion, but I believe that it is because they will obviously never be able to produce anything like their previous works, making the art pieces a rare commodity that most people don't have. Therefore if you want one of the artist pieces, you will have to wait until someone is selling it, and outbid other buyers in order to have it for yourself. It's a beautifully vicious investment cycle, which can yield a great return.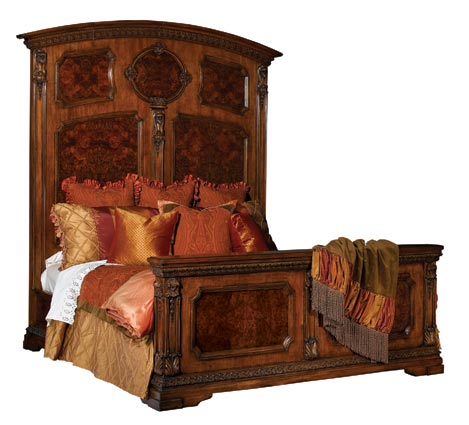 As I write this article, I worry that some of my readers may feel that I am telling them that you cannot have style without great amounts of money, but that is not the case. My goal is to get you to start small, by purchasing good quality pieces, even if it means purchasing them one at a time, and paying them off before you move to the next piece. I also want to tell readers who see something and say, "I just can't justify paying that much for a piece of furniture", that there are reasons for the price tags. These pieces are meant to last for a lifetime! So if you fall in love with a chair from Baker, ask yourself if you think you will still love it in 10, 15, or 20 years. If the answer is yes, then it would be money well invested in the long run, and is likely to get you a great return on your investment.