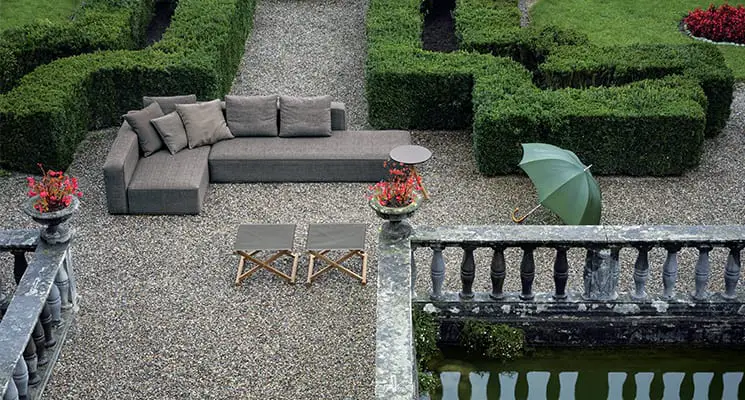 Dandy 001 Sofa by Roda
This sofa is an excellent choice for those who want nothing but the best. It is a versatile and flexible piece which can help define corners and create smaller conversation areas in large spaces. It has a comfy seat joined to the frame and cushions for backrests. The cushions create individual seating spots and also give spaces an open look.
You can add contrasting cushions to brighten up the sofa and boost comfort. If you love the beauty and elegance of fabric sofas, you'll love Dandy. It has a casual look enhanced by sumptuous cushions and offers ultimate relaxation.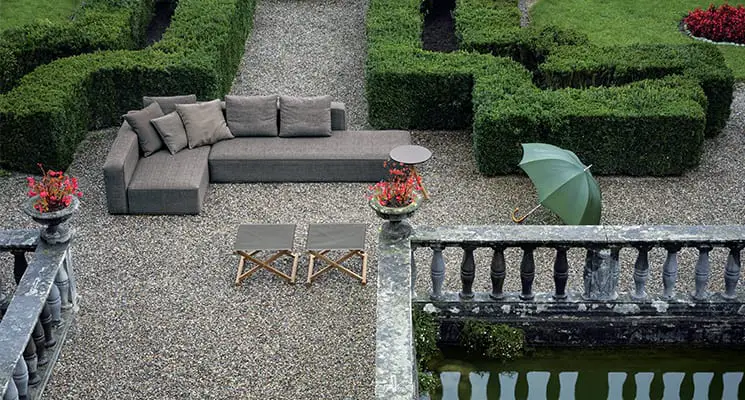 The Dandy 001 Sofa by Roda is a revolutionary system made for the outdoors. It stands out for its versatile design, technological invention, and high quality materials. It creates an intimate spot where you can entertain guests comfortably. The sofa can be arranged in different ways to make the most of the environment. Place it in your deck, patio, or by the poolside to add functionality to the space.
Dandy is a term often used to describe anything superior.  This time around, it is used to define this sofa fashioned by a mastermind. You will love Dandy for its gentle hue, its charm, its superior comfort, and its durability. It will impress your visitors and make them linger in your home. If you like to entertain, get several pieces and make your house the hottest entertainment zone in town.
Do you prefer the regular sofa or the one with a chaise lounge?