The chaise lounge is an iconic and timeless piece of furniture. Originating from the Gregorian era, this seating solution has evolved and transitioned into modern styles that bring a luxury that transcends time. Even with its evolution into contemporary design, the concept of the chaise lounge remains unchanged.
It is still a long reclining chair that offers unmatched respite. The Viceversa Sofa is a reincarnation of the archetypal chaise lounge albeit with an unmistakable modishness and innovation suitable for modern living.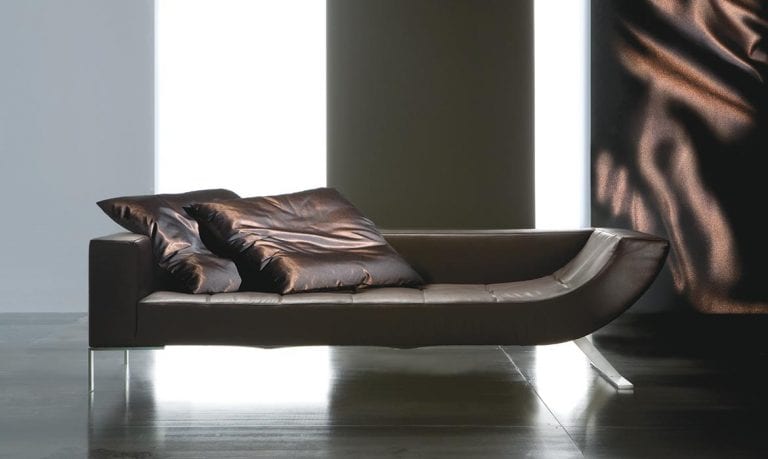 Although it is not a traditional sofa, this seat offers a perfect solution for lounging in solitude or in the company of others. The masterful utilization of curves and straight clean lines adds to its exceptional beauty. It is indeed a merge of the familiar and unusual, commonality and novelty.
Set in a metal frame with spring elastic webbing, its underlying construction makes it very steadfast. Non-deformable polyurethane foam pad and polyester upholstery add a touch of durable comfort. The Viceversa Sofa by Erba Italia is balanced on shiny steel feet finished with satin chrome to enhance its sleek panache.
The conscientious combination of each design element makes the sofa particularly outstanding, from the basic construction to the choice of upholstery and the contemporary architecture. If you are inclined to subtle glamor and lavishness, Viceversa will certainly appeal to you.  It will add an element of timeless exceptionality and inventive design to your lounging space with style.
Would you situate this lounge chair in your living space or bedroom?