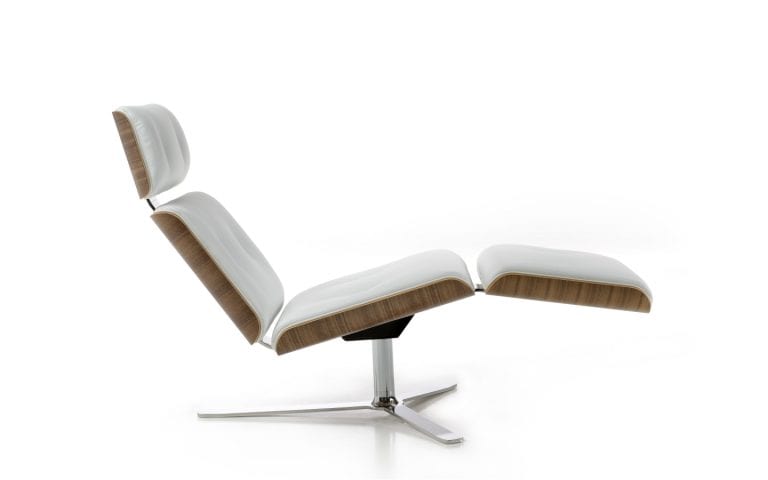 Armadillo Chaise Lounge by Altek Italia
Nothing about the Armadillo chaise lounge from Altek Italia Design was done in haste.  In considering all the chaise lounge ideas and possibilities, designer Rainer Bachschmid made a thorough study of ergonomics and design while creating this chaise lounge, an example of elegance, attention to detail, and high-quality craftsmanship that makes it the ideal place to relax for a moment — or an hour.  
It's no surprise that the shape is so elegant and sculptural in detail.  This piece of furniture would certainly accent any living room and offer a conversation piece for guests.
The elegant design is sleek and low profile, with a slight retro inspiration that makes it a timeless classic in any room of your home or office.  The carefully placed angles of each panel are specifically set up to relieve stress in the neck, shoulders, back, and legs by contouring to the body and removing pressure points. 
No detail is spared on the crisp tailoring of the Armadillo chaise lounge by Altek Italia Design, right down to the tufted buttons along the seat and back.  The quality Italian craftsmanship is just as apparent, as the seat and back are upholstered in soft and supple top-grain Italian leather.  The real hide allows the chaise to "breathe," equalizing the surface temperature to your body temperature so the seat is always achieves a neutral comfort instead of overheating.  
On the outer side of the lounge, the seat and backrest are made of beech wood with different finish options.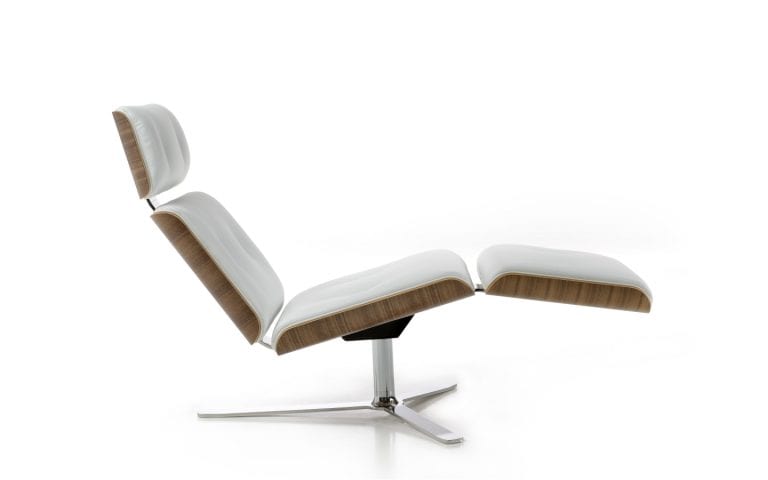 The chaise lounge features a three-spoke base in chromed steel for a sturdy support and stylish finish.  Once you recline in the Armadillo chaise lounge you'll immediately notice the difference.   Are you ready to infuse your home or office with the elegance and Italian quality of the Armadillo chaise lounge?