Ercolina Chaise Lounge from Casprini
Designer Marcello Ziliani likes to use forms in their simplest elements to create functional pieces of furniture for the home.  Ziliani's creations challenge the way each person sees a line, a shape, or a piece of furniture. 
When you first see the Ercolina chaise lounge from Casprini, you'll immediately understand the unique and innovative way that Ziliani imagines traditional furniture. The Ercolina chaise lounge is a single, uninterrupted form crafted from a metal structure and polyurethane upholstery, making it sturdy and durable despite its simple outline. 
The fabric cover is removable for easy care and cleaning.   The daybed also features a pivot weight that balances it perfectly for comfortable reclining in any direction.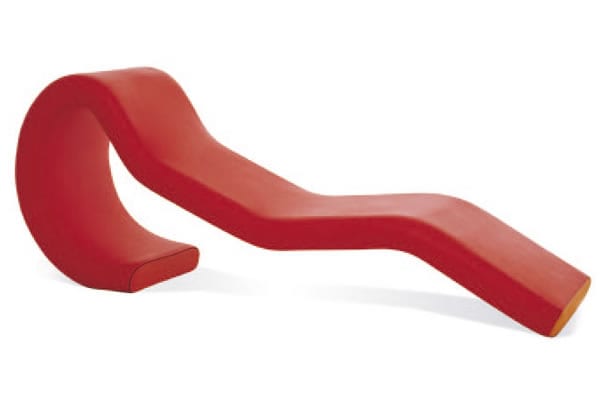 The Ercolina chaise lounge by Casprini may look effortlessly simple, but each curve in the line was carefully planned for a comfortable practicality as well as creative and cutting-edge style. The sweeping C-shape of the base unfolds gracefully into a bending line and recliner all the way to the floor for a full-length seat that looks like a modern sculpture. As an accent piece in your living room or office, it is sure to make a statement in a bold color to every guest.
This chaise lounge defies all the traditions of a recliner without sacrificing the basic functionality; Ziliani just distilled the concepts of a chaise lounge down into their most basic elements to produce pure lines and forms. Where will you make a bold statement in your home with the Ercolina chaise lounge?