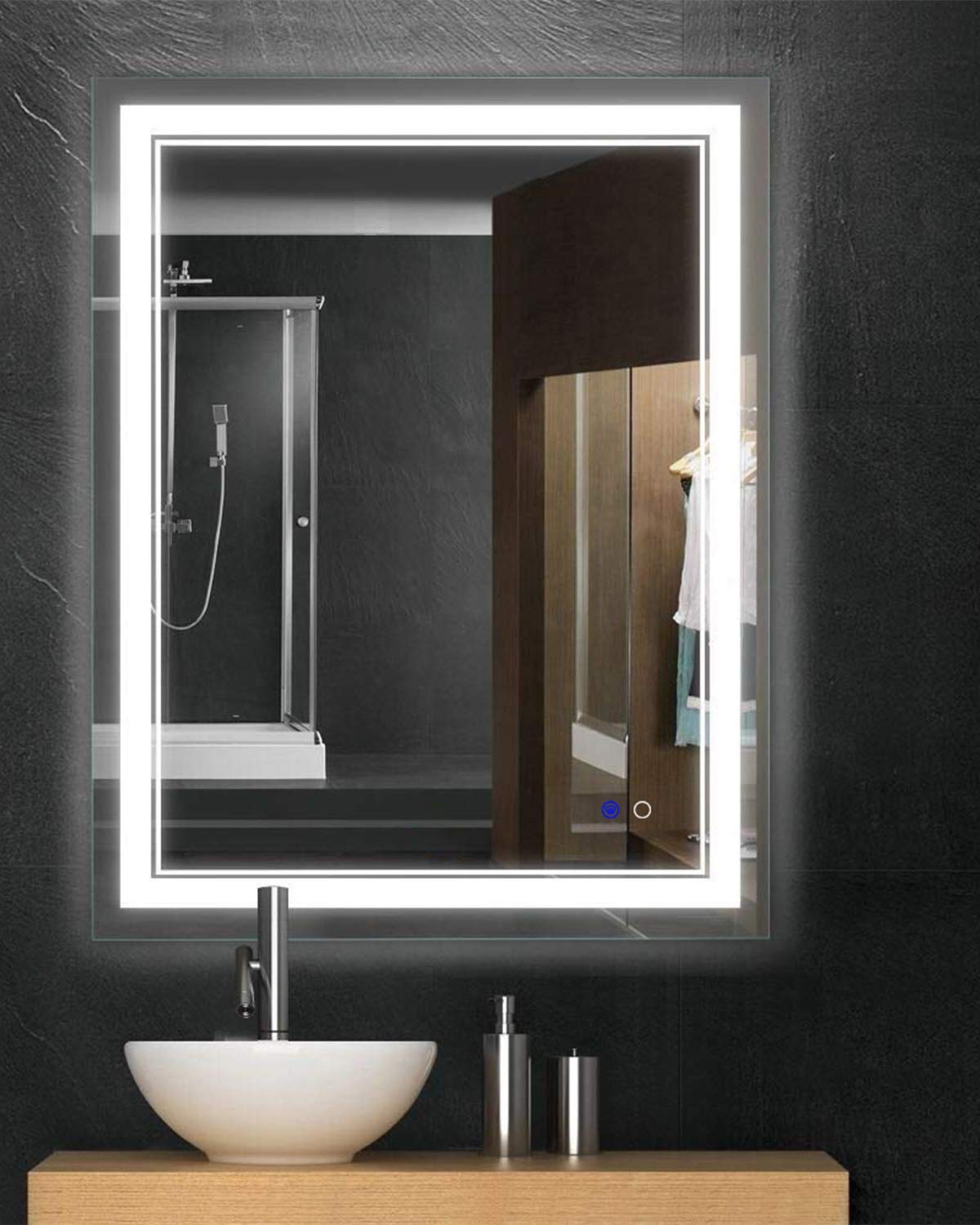 10 Best Bathroom Furniture Ideas For You Home
Redesigning your whole bathroom can be a daunting process and time-consuming task. If you are looking for a quick and easy way to give your bathroom a refresh, then choosing new and exciting bathroom furniture is the perfect option, while also being budget friendly if you only have a limited amount to spend.
It often enables you to keep some of your original toilet, sink or bath units while creating a new fresh look for your bathroom, as there are some great cheap bathroom furniture pieces for you to choose from.
For further inspiration visit house beautiful.com for designer bathrooms, once you are ready to bring these ideas to life. There is also a lovely range of fitted bathroom furniture, UK produced, for you to choose from if you are living in the United Kingdom and want something local.
Bio Toilet Systems For Your Health and Well Being
Best Bathroom Furniture Ideas For You Home
New Bathroom Furniture At Its Finest!
Small Storage Space Vanity Unit
Vanity units are a great way of making a statement in your bathroom while providing you with useful storage space. With a small storage vanity unit you can choose a new sink to brighten up your bathroom or opt for a work surface, which will provide a lovely space to create a stunning bathroom display.
Choosing a vanity unit that is wall hung is a clever way to make the most of all the space available, especially in small bathrooms. With a great variety of furniture sets available to choose from there is sure to be a great design that you love that will also fit perfectly with your current bathroom units.
Your small storage unit is ideal for hiding away the things you do not want littering your bathroom, like spare toilet rolls, towels, toiletries and other items that clutter and take up valuable space.
An alternative would be a wall-hung vanity unit to add colour and style to your bathroom especially if it is high up and not using lower floor space.
✖

September 15, 2023 16:16
Vanity Sink Art
If your current sink unit is tired and has seen better days, a piece of art is a simple vanity sink design idea that will also allow you to add character to your bathroom.
The simple white colour of the sink ensures that the washstand will match any existing bathroom units that you may wish to keep, while the stand creates a great bathroom feature with fantastic detail and a lovely traditional finish.
There is also an exciting choice of stand colour from the shiny clean look of the chrome finish to white and black metal finishes, which will really make a statement in every bathroom.
For a final finishing touch there are some great traditional taps to choose from so there is something to suit all tastes.
✖

September 15, 2023 16:16
Toilet Vanity Unit
Modern bathrooms often feature toilet vanity units as they are perfect for hiding unsightly pipework and provide an elegant finish to all bathrooms. Their simplicity make them easy to clean and they are often smaller than traditional toilet so are great for smaller bathroom spaces.
There are many different colours and finishes to choose from, so if you are only looking to replace the toilet then there will be one that matches your existing bathroom. Each unit also provides great hidden storage space allowing you to declutter your bathroom, ready to show it off to guests.
✖

September 15, 2023 16:16
Corner Vanity Unit
For a bathroom with a unique shape or limited space then a corner vanity unit can be the perfect way to get the most out of your bathroom.
These lovely sink units are a clever way to make a forgotten corner of the room an essential part of the bathroom and with a large number of styles and colours to choose from there will be one to match your existing built in bathroom units.
With the vanity units ranging from modern white finishes through to traditional woodgrain effects, there will be a style for everyone.
A great advantage of the corner vanity unit is that you will also gain some much-needed storage space allowing you to keep toiletries and bathroom products out of sight.
✖

September 6, 2023 02:55
Mirrored Bathroom Cabinet
A clever way to create more storage space without taking up valuable room in the bathroom is to add a wall mounted bathroom cabinet. These cabinets can feature a mirrored finish to give them a dual purpose, as every bathroom needs a functional mirror.
There are a variety of size options from single panels through to triple paneled cabinets so you can create as much storage space as you require. As these handy cabinets are often higher up on the wall it can be a great way to keep children out of the cabinet.
✖

September 13, 2023 09:26
LED Bathroom Mirror
For the perfect modern finish you should consider an illuminated bathroom mirror. The LED lights create an amazing bathroom display that will impress guests, while also being practical for every busy bathroom.
With many of these great mirrors also coming with additional shaver sockets, you will not know how you managed without your fantastic LED mirror. The sleek design of these mirrors will create the perfect finishing touch to your modern fitted bathroom furniture.
✖

September 15, 2023 16:16
Wall Hung Bathroom Unit
A clever way to increase the storage space in your bathroom is to add a wall hung unit. The handy shelves inside give much need space to store toiletries and towels out of the way, giving a clean and minimalistic feel to every bathroom.
These tall slim wall hung bathroom units do not take up much space and can make a small bathroom grow in size and feel more spacious. With many different colour options available you can add some much need colour to any bland bathroom and they will suit all tastes.
These cheap bathroom storage furniture units are great for small budgets as they will create that refreshing feature for every bathroom without requiring a full bathroom redesign.
✖

September 15, 2023 16:16
Wall Storage Cupboard Unit
The perfect way to create increased storage for family bathrooms or those with limited space is to incorporate a wall storage cupboard unit. Stunning designs that look like they have been around for years.
Choose either white or wood depending on whether you prefer a sleek white finish or a coloured woodgrain effect, allowing you to match any existing bathroom furniture sets while also creating a fabulous bathroom feature.
The Cates Wall Storage Cabinet provides function and style with decorative charm.

The rustic wooden finish and sliding barn door adds a quirky addition to your home decor

Designed to last, this cabinet has a solid wood construction complemented by metal hardware.

The sliding doors are set in a wooden groove at the bottom holding it in place – no banging against the frame when it slides

This unit's dimensions are 30 inches wide, 27.5 inches high, and 7.25 inches deep

3 center shelves 13.5 inches wide and 5.75 inches deep with 8 inches height between shelves

2 side shelves are each 7.75 inches wide and 5.75 inches deep with 12 inches height between shelves
Bathroom Drawer Unit
For family bathrooms a drawer unit can be a clever way to give a large amount of storage space to a bathroom. The separate drawer compartments are a handy way to organise toiletries so they can be easily accessed, as well as looking good.
These useful drawers are smart to look at and come in a range of sizes, so no matter how small your bathroom is there is sure to be the perfect drawer unit for the space you have available.
They are also fantastic for blending in with any other fitted furniture that you may have, allowing you to easily refresh an aging bathroom, without needing to spend much money.
✖

September 15, 2023 16:16
Sink and Toilet Furniture Set
Every bathroom furniture company is seeing an increase in furniture set purchases, as people look to create modern bright and colourful bathroom spaces.
These great toilet and sink sets are appealing when you want to refresh tired bathroom units but do not want to completely renovate your bathroom. With a number of different styles available you can choose a modern or traditional finish in a colour to suit your taste.
Whichever style you pick, your matching toilet and sink units will often have handy storage space incorporated, making these lovely furniture sets great for small spaces.
✖

September 13, 2023 09:26