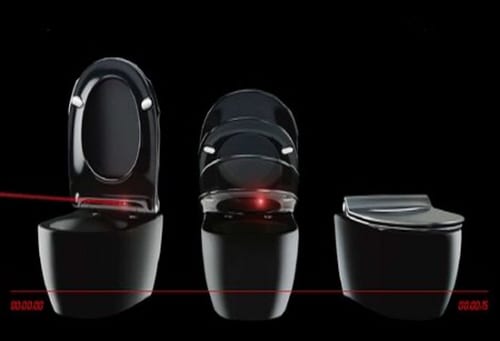 Smart Toilet Seats Worth Considering For Your New Home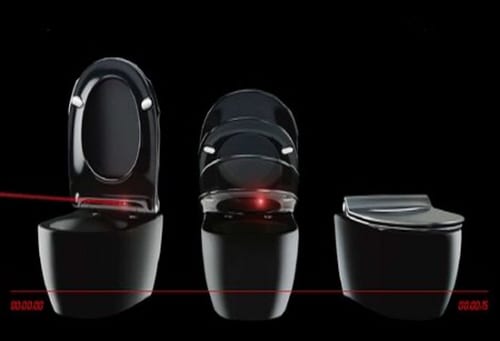 Pressalit Toilets
Believe it or not our bathrooms are becoming a place where technology is starting to play a part in the simple things we take for granted. Pressalit has their AutoClose automatic toilet seat that senses your presence by opening, then gently returning to closed when you move away.
Pressalit's Modern Art collection features the AutoClose self closing toilet seat, and I have a feeling this feature may be standard equipment among high end toilet manufacturers in the distant future.
In todays world 2021 the latest toilet ideas are smart toilets. These toilets are the future and beyond for smart ideas and you next smart bathroom or smart home.
What Is A Smart Toilet
A smart toilet is a toilet that is able to communicate with a smart device. It can receive commands from a smartphone, for example to flush when a certain time is reached, or to notify users when something is blocking the toilet.
The idea behind the smart toilet is that instead of having a normal toilet, you've got an electronic device that can monitor your health and provide reminders for things like flushing the toilet before you leave.
Coway Bidetmega 400E
The latest in smart toilet design. Proprietary technology that uses a thorough four-stage wash and rinse process, providing the perfect combination of water pressure and air. Every time.
Coway Bidet mega 400's sleek design, smart engineering, and hygienic construction make it ideal for modern bathrooms. Featuring the Coway I-wave system, water ionization, three-stage cleaning system, and a heated seat feature, the night light feature, the unit is easy to install, and the twin nozzles are designed to be easy to clean.
The Coway Bidet mega 400 also features all-new wireless remote controls, including Braille for the visually impaired. The unit mounts directly onto your existing toilet bowl and is powered using a standard outlet, with an eco (green plug) mode function to reduce energy use.
✖

November 14, 2023 18:18
Related Articles: